AUVERE GOLD DESTINATIONTHE NATIONAL MUSEUM OF IRELAND
When you think of Ireland, the mind naturally conjures up vast green landscapes of mossy rolling hills and cliffs that give way to a misty seashore lined with craggy rocks set under never-ending grey skies. And you certainly wouldn't be wrong, but Ireland offers much more than that. Ireland's captivating history, rich geographical terrain, ancient castles, buzzing cities, and charming residents lure tourists to this exceptional island for a truly distinctive experience.
The capital city of Dublin is a hotbed of activity and creativity. A visit to this bustling metropolis wouldn't be complete without a stop to the National Museum of Ireland. Currently showing at the Archaeological branch of the museum is the incredible exhibit, Or – Ireland's Gold.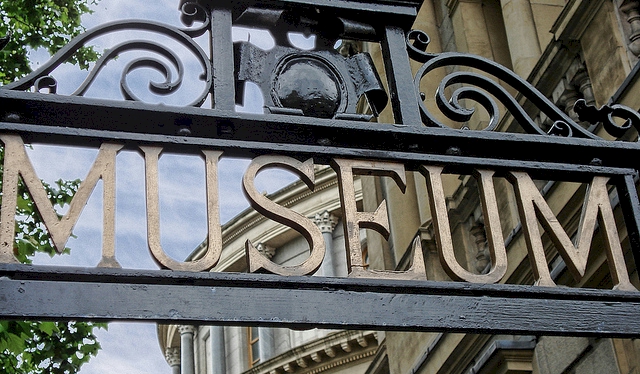 The National Museum of Ireland's fancy iron gated enterway.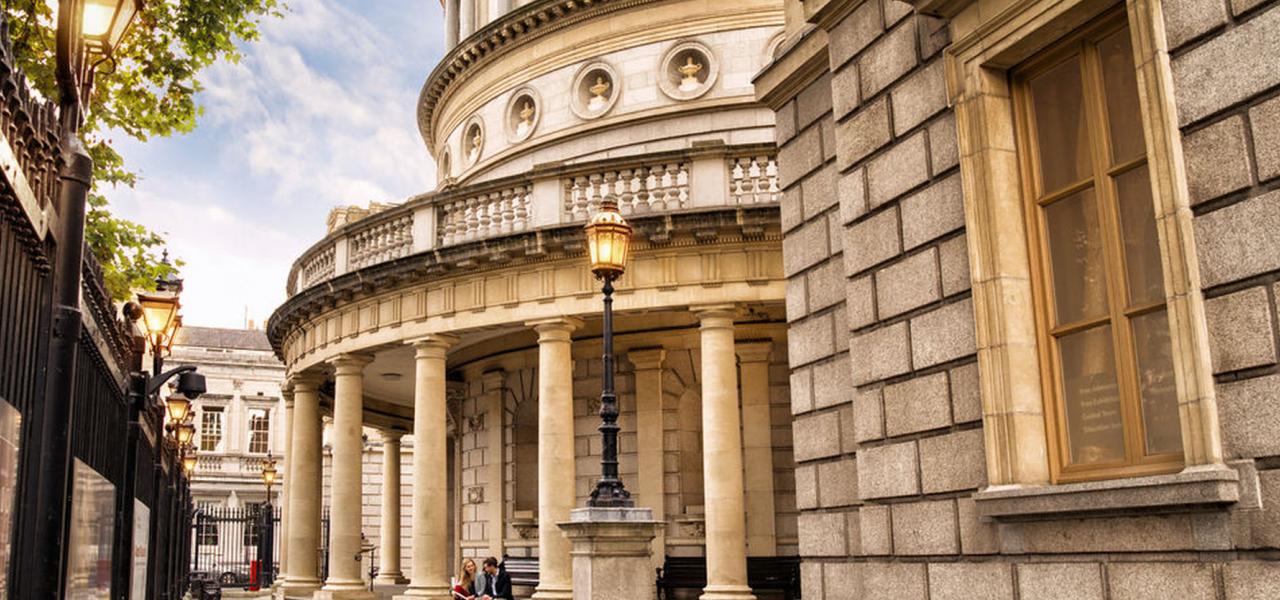 The stately buildings of the Archaeological branch of the National Museum of Ireland were designed to reflect the classic Victorian Palladian style.
Delve into this surprising slice of Ireland's Bronze Age history and you will discover a collection that spans centuries worth of gold artifacts dating all the way back to 2400 BCE. Archaeological discoveries of Irish gold jewelry and objects from the 19 th and 20th centuries tell an unexpected story of an ancient society devoted to the artistry of goldsmithing.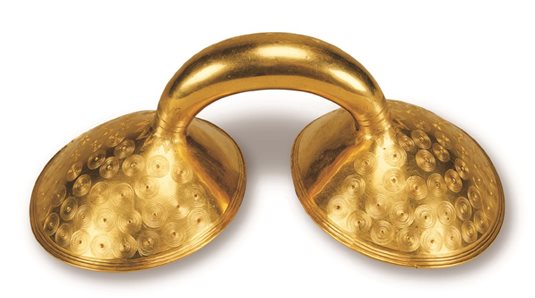 Gold Dress Fastenerv.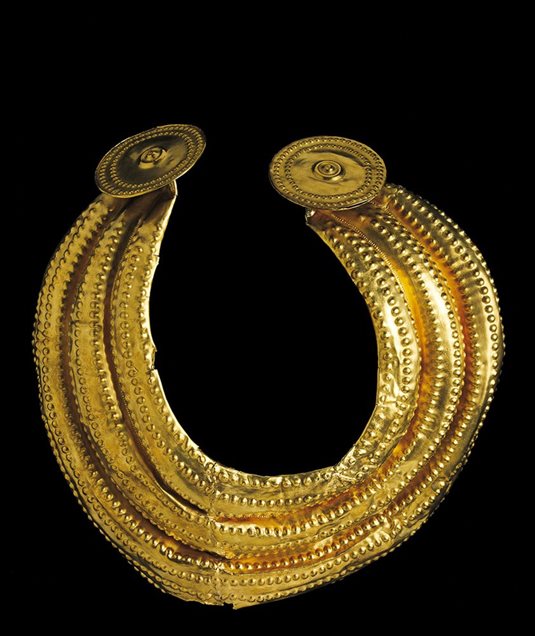 Early Bronze Age Gold Lunula.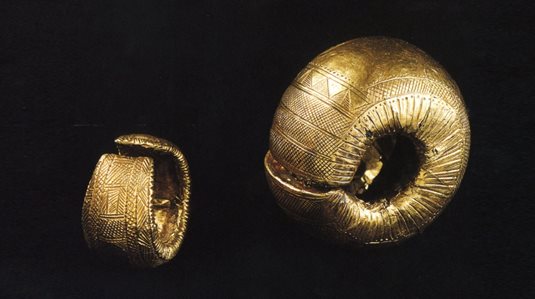 Early Bronze Age Golden Split Ring Ornaments.
Among the many artifacts that lie in the exhibit are three 4,000 year-old pieces that were discovered in 1945 by a Roscommon farmer who was tending to a bog on his land. Known as 'The Coggalberg Hoard', the necklace (lunula) and two gold discs were kept in hiding after the discovery, then accidentally swept up in a robbery. Ultimately, the treasures were recovered by the police after the thieves were caught. The gold treasures now live permanently on display at TheNational Museum of Ireland, safe and sound.
The Coggalberg Hoard.
One of the more remarkable things to take away from this exhibit is the modern feel of these ancient pieces; pure, bold, and absent of surface decoration. Neat circular and geometric motifs, and linear perforations are recognized as design signatures from this period and region. Surprisingly contemporary, many of these priceless treasures could easily be worn today. Is it merely the 'luck of the Irish' that these early trendsetters could inspire with truly wearable designs that stood the test of time?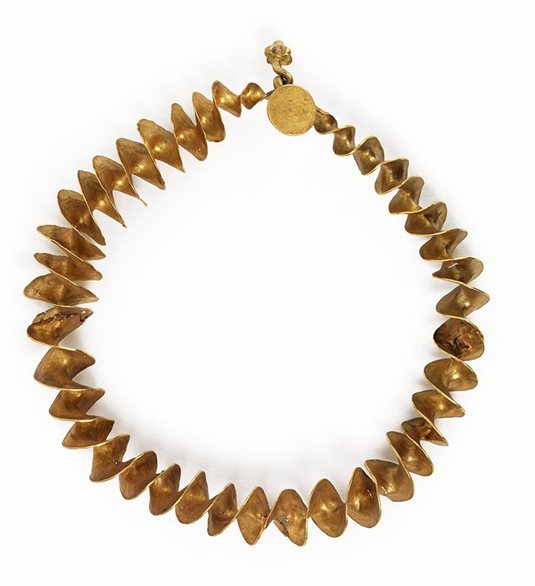 Gold Ribbon Collar.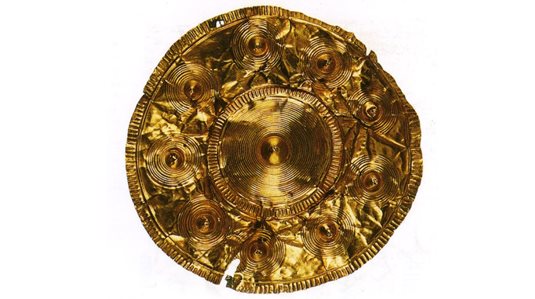 Late Bronze Age Gold Breastplate.
Three Dimensional Gold Spheres from a Late Bronze Age Necklace.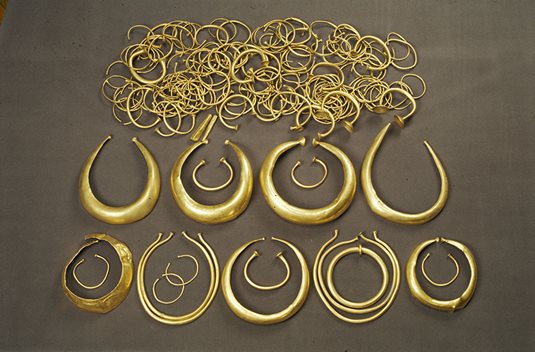 Large gold ornament discovery from County Clare, Ireland in 1854.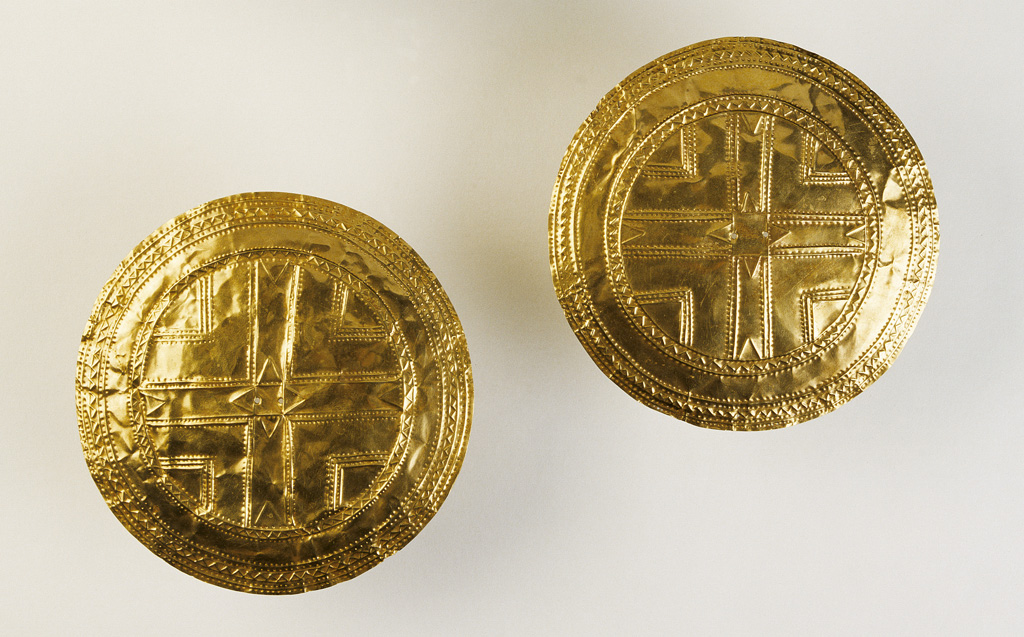 Gold Discs with Geometric Relief Design.
For more information on the exhibit, please visit:
https://www.museum.ie/Archaeology/Exhibitions/Current-Exhibitions/Or-Ireland-s-Gold