THE ART OF THE GIFT'tis the season.
It's that time of year again, and as we refine our gift-giving list, and check it twice to see who's been naughty and who's been nice, we're here to give you the golden gift of guidance. The wonderful thing about bestowing a gift on those we love during the holidays is how good it actually feels to give. The act of giving, whether a small token of appreciation or a grand gesture, is an act of kindness that goes full circle. As they say, 'it's better to give than to receive.'
The holidays are the perfect opportunity to explore your creativity and passion for giving the perfect gift. What better outcome than to delight your loved one with a gift that fully expresses their style and desires? At Auvere, we think giving the gift of gold is a brilliant idea. 22 and 24 karat gold is timeless, beautiful, expressive, and forever. And giving the gift of gold to a jewelry lover is simply, golden
---
Twelve Golden Rings
Hands are one of our most expressive and under-appreciated features. For centuries, painters, sculptors, and poets have delved deep into the beauty of the human hand. From the heavenly hand of Michelangelo's The Creation of Adam on the ceiling of the Sistine Chapel to Man Ray's surreal hand Rayographs, we think a little digit adornment is a hands-down winner.
Auvere's Golden Gift Picks:
---
Cuff Love
Adorning one's ears is no longer confined to a single pair of earrings. The proliferation of piercing culture and a no-holes-barred display of ear candy has flipped the polite notion of ear ornamentation on its head. Auvere's new collection of cool, golden ear cuffs make the perfect stocking stuffer or gift to your style-savant BFF without breaking the bank. They're also totally unisex. Good things do come in small packages.
Auvere's Golden Gift Picks: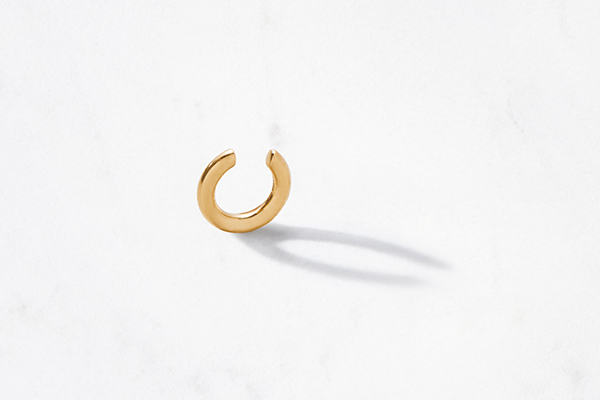 Clean Cut Ear Cuff $100
Double Moon Ear Cuff $300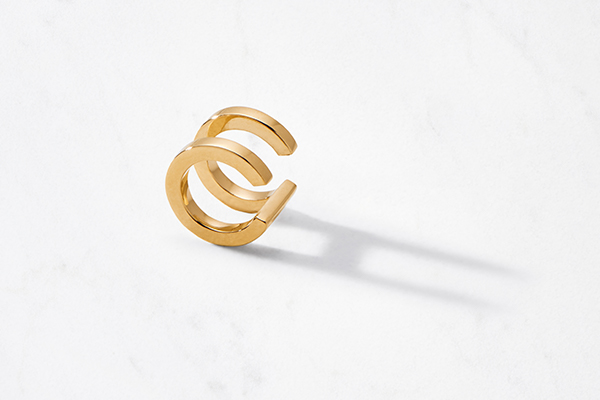 Capture Ear Cuff $350
---
Chain Reaction
Giving good gift is a combination of instinct and discernment. Knowing your 'subject' is critical to nailing it, but if you're looking to wow (and really, why wouldn't you?), then taking it to the next level is key. Auvere's Lariat collection tosses the traditional necklace aside for a sensual, celestial-inspired look that is as unexpected as is it timeless.
---
Play It By Ear
Up the earring-game ante with Auvere's spherical, conical, and geometrical styles handcrafted in 22 and 24 karat gold. Keep it small (and within budget) with our classically cool collection of studs and huggies or make a significant ear statement with our sharply defined geometric forms in rich polished or satin finishes for your favorite jewelry-connoisseur this holiday season. She'll be grinning, and glowing, from ear to ear.
Auvere's Golden Gift Picks:
---
Armed & Fabulous
Diana Vreeland once said, "Fashion must be the most intoxicating release from the banality of the world." Indeed! In honor of this sentiment from the late, great editrix, we'd like to propose a touch of showmanship with a hint of guilty pleasure topped off with a dash of fashion fabulousness, if you will. Arm your jewelry enthusiast (or yourself) with a golden Auvere cuff hand-selected for the ultimate gift-giving statement.
Auvere's Golden Gift Picks: