As fashion trends shift towards a more minimal point of view with an emphasis on strong, graphic shapes and dramatic, sweeping volumes, fine jewelry is bravely following suit. Auvere's ethos of bold, sculptural jewelry is one of our defining traits as a brand. We believe in creating big style statements. Current jewelry trends have aligned with our style, and the timing couldn't be better.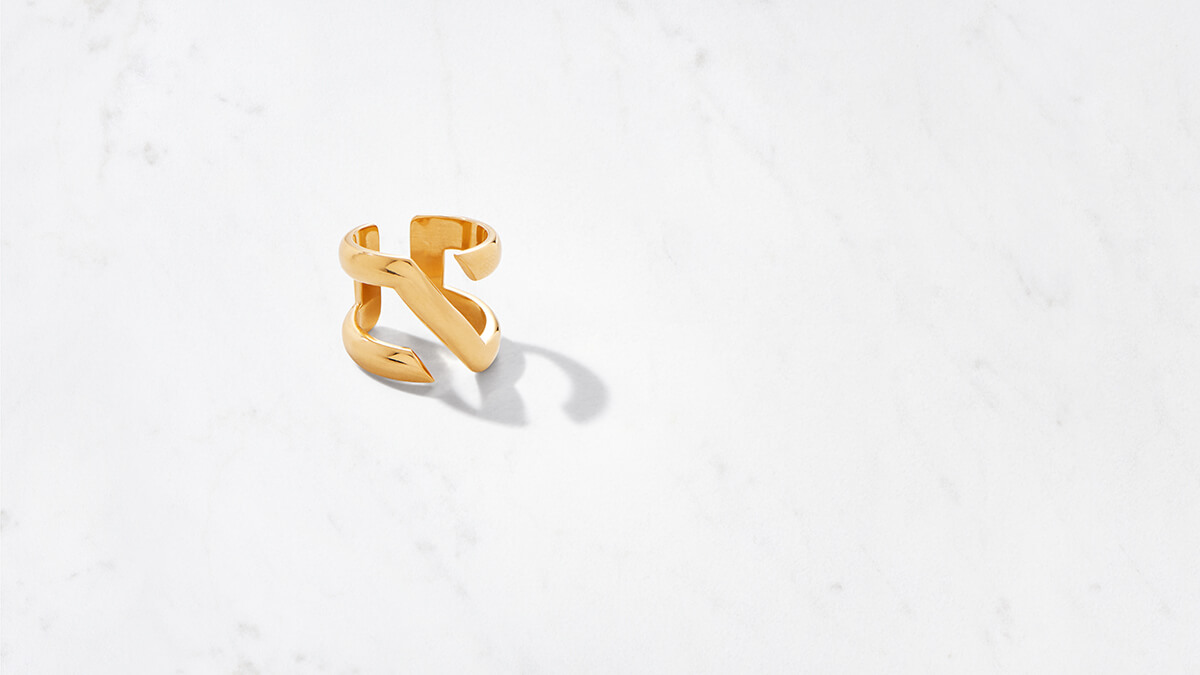 Who couldn't do with some golden power moves right about now? Take comfort in the rich, warm hue and subtle texture of 22 and 24 karat gold, there's really nothing like it. Auvere designer, Gina Feldman Love, is partial to a multiple mash-up of supersized-rings. On any given day, you will see Gina wearing the Slash Ring and a sleek stack of Callen Rings – sometimes all on the same hand. Yes, it takes confidence to pair these pieces together, but some days call for a touch of daring, even if it's for our own personal joy.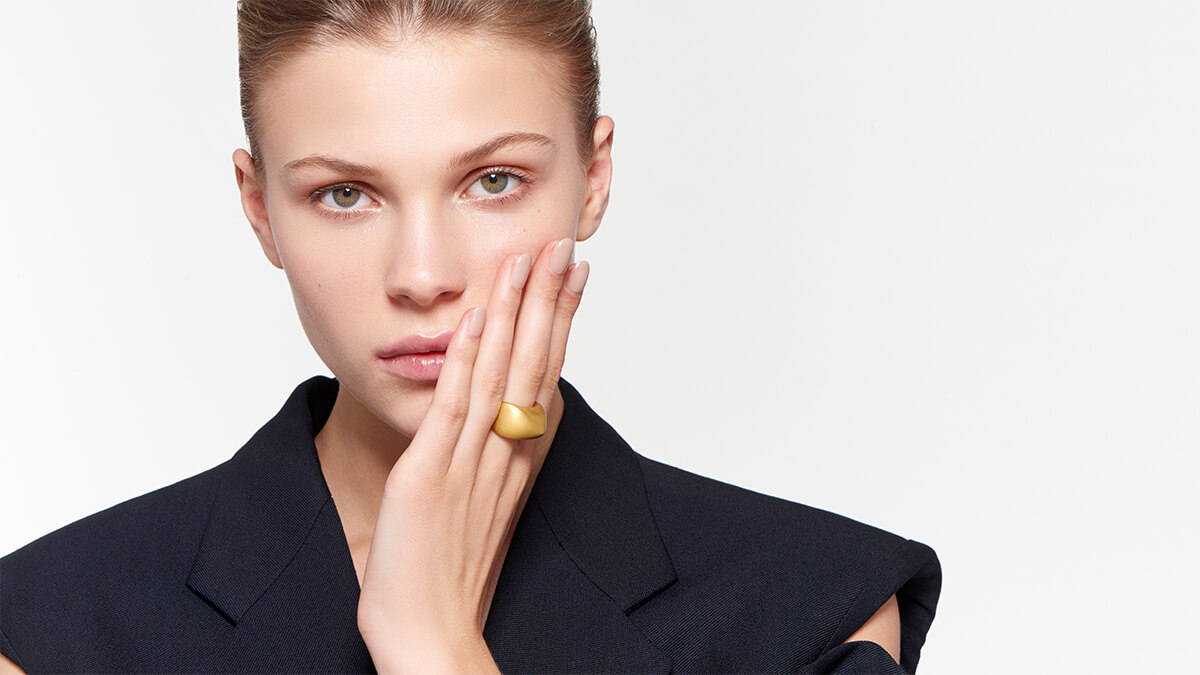 Perhaps your preference is for a singular show of strength – a powerful piece that feels more like a force of nature than an accessory. Sometimes we connect to a piece of jewelry, whether it's the solid, substantial shape, or the way it feels against our skin, the energy of that piece can transform your mood. Our Open Cage, Astra III, and Astra IV Cuffs are all perfect examples of graphic, gutsy, 22 karat gold pieces. They're sure to conjure up your super-powers and go anywhere and everywhere, day and night.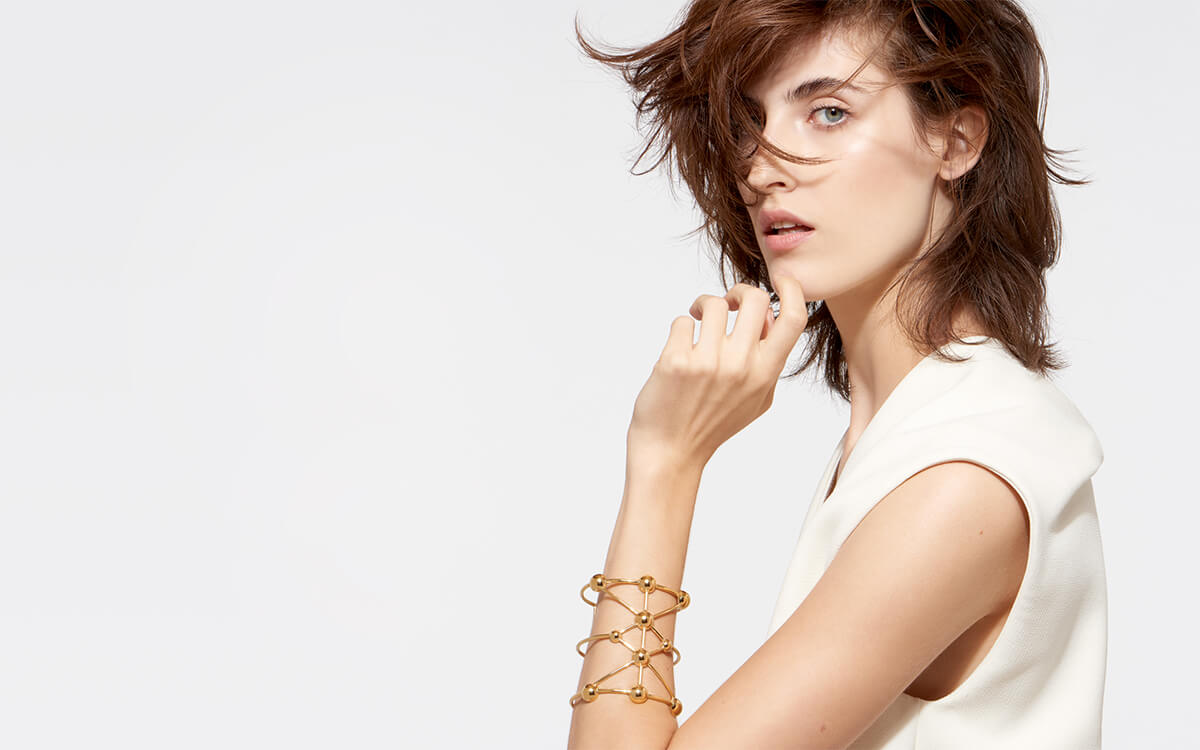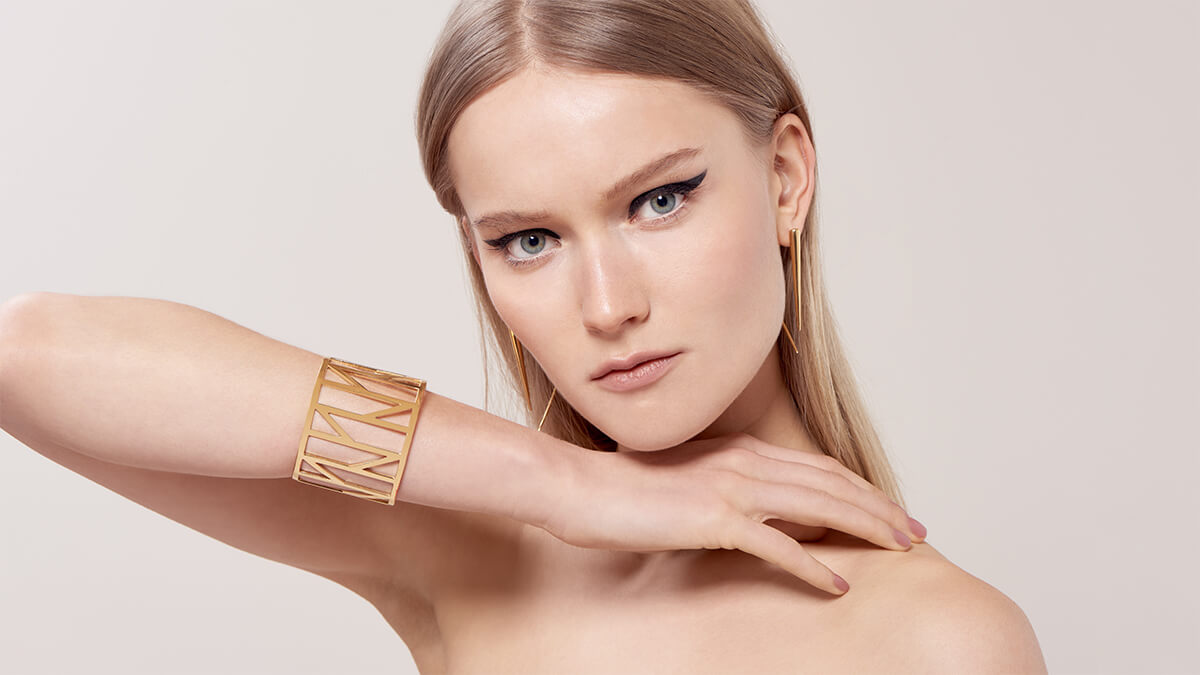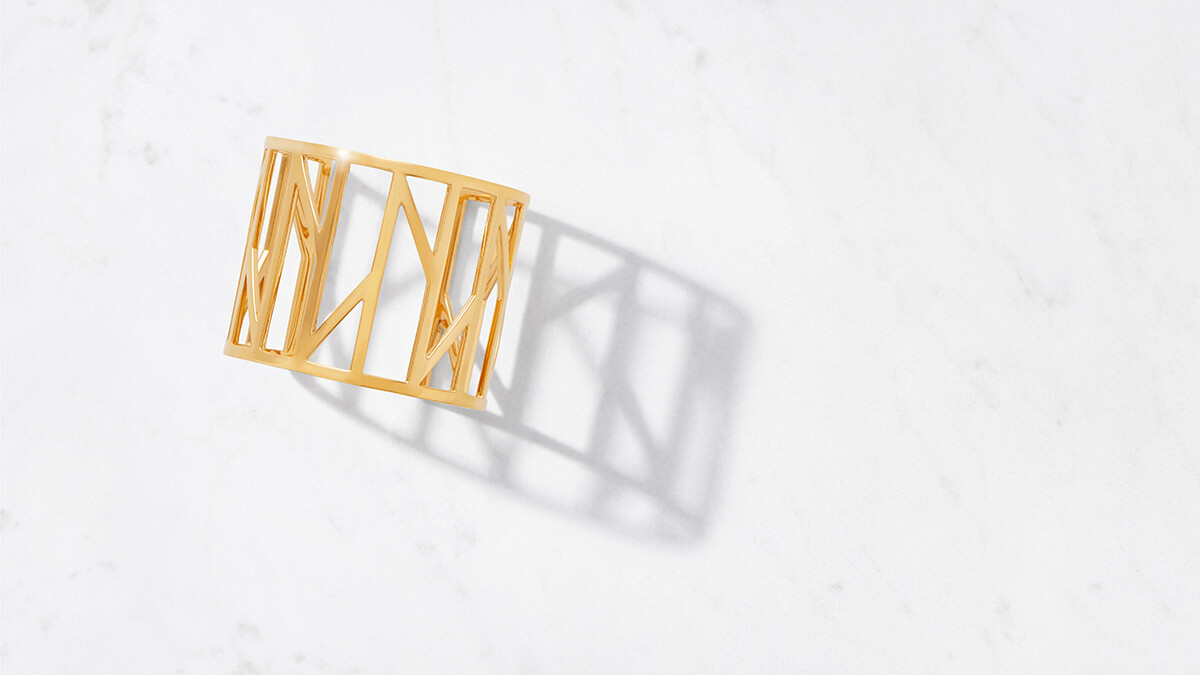 If you're a 'more-is-more' kind of gal like us, then remember - don't neglect your lobes. Ears do double-duty with twice the amount of bold gold. Substantial earrings are a sure-fire way to maximize the sheer might of this precious metal. We love the clean architecture of our Contour and Double Cone Earrings. These dynamic duos are the perfect vehicle of expression for the courageously cool personality.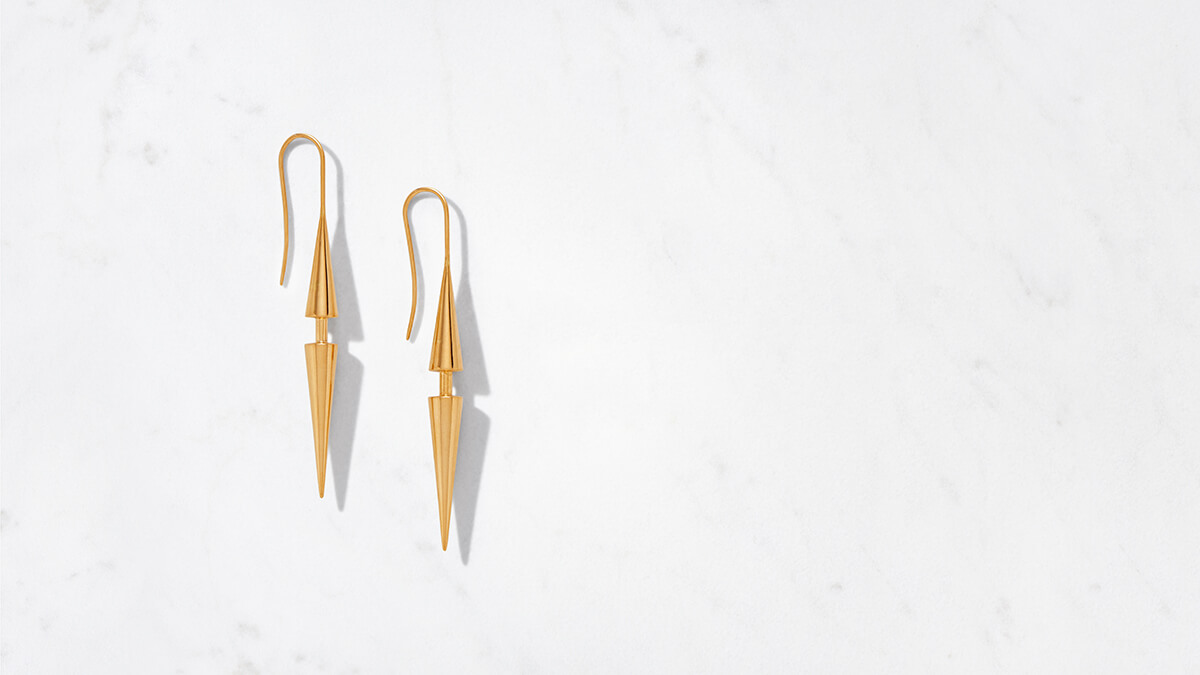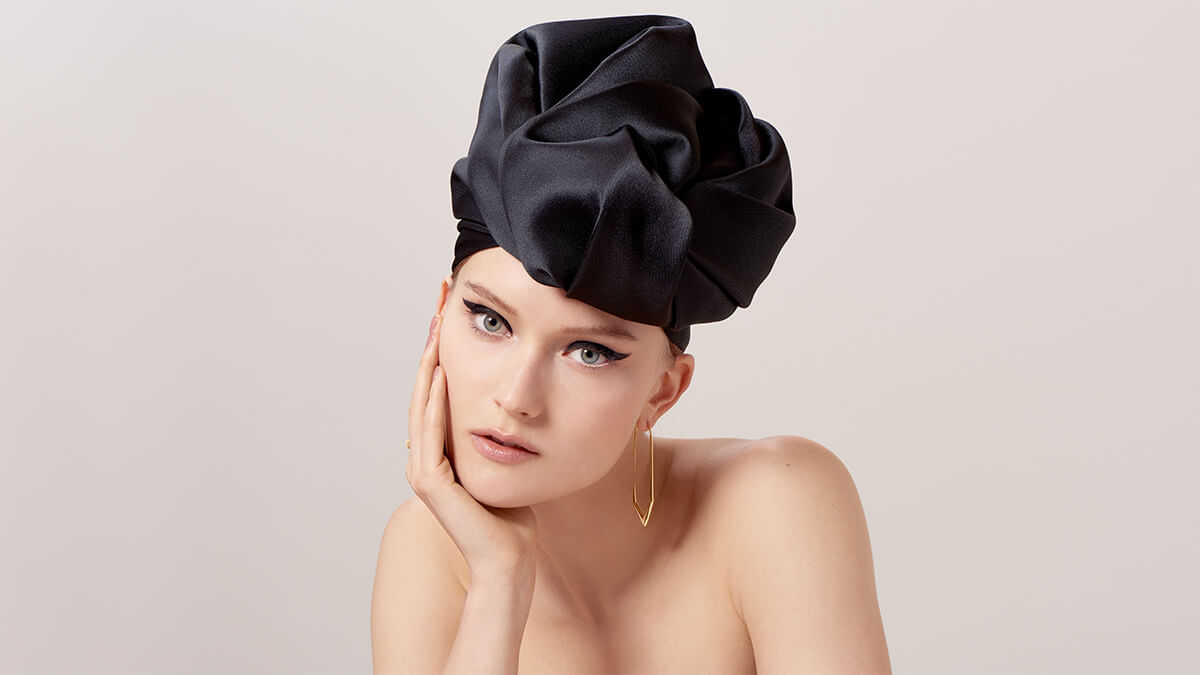 There's also something completely unexpected in wearing a big, bold necklace handcrafted in pure gold. Sure, we love our delicate talisman and celestial moon pendants on the reg. Still, the centuries-old tradition of oversized necklaces and collars dates back to the beginning of time when the world's first warriors decked their necks in giant golden bling. Audacious? Maybe. Awesome? Totally.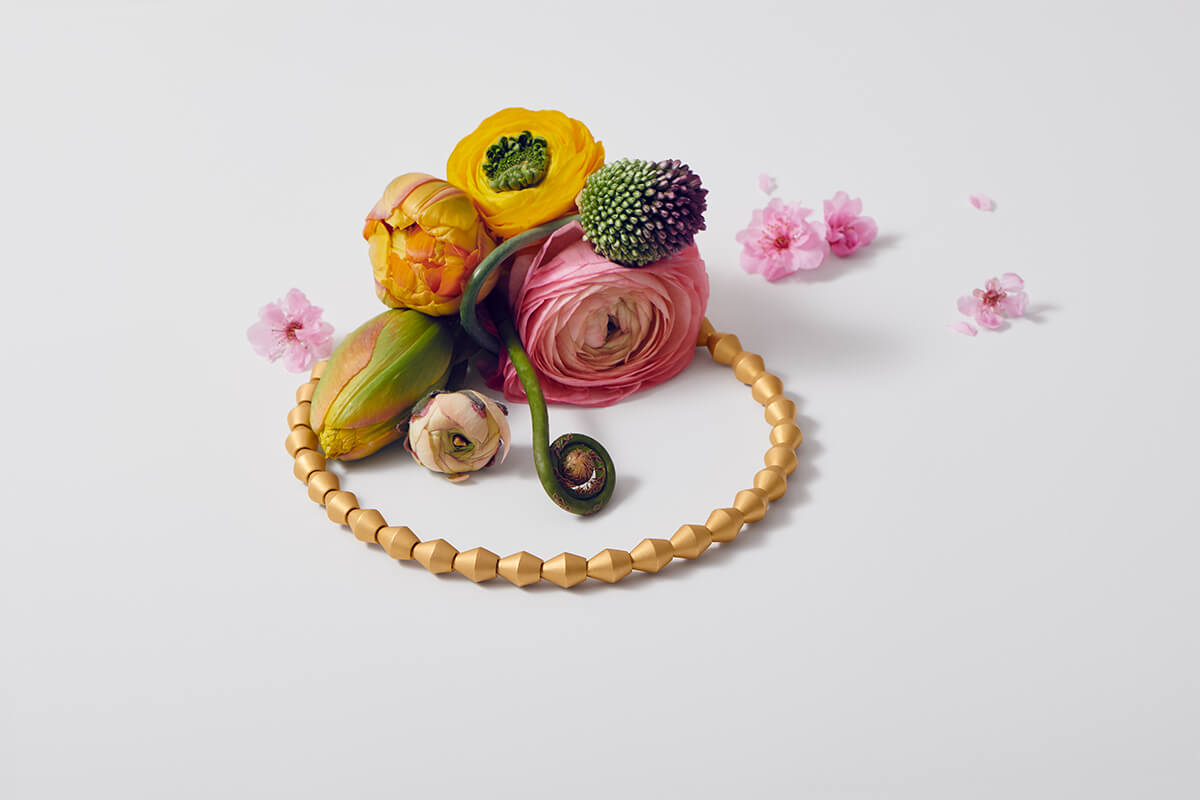 Big, bold jewelry might defy "polite society" style norms, but these chunky charmers are game-changers. Your focus may be on a single piece that amplifies your style and vibe, or you may choose to load up with an intense mix of major gold pieces, the choice is entirely yours. But one thing we're sure of – once you go for the bold-gold, there's no turning back.