For us, nothing beats the process of designing a new collection. But coming in a close second is the creation of our seasonal assets to show off our collections. Photo and video shoots are an integral part of our creative process. Developing our videos and still images challenges us to tell our brand story through the medium of compelling and emotional visuals. We shot our first brand video in 2019 and in mid-March, 2020, we were scheduled to shoot the next one.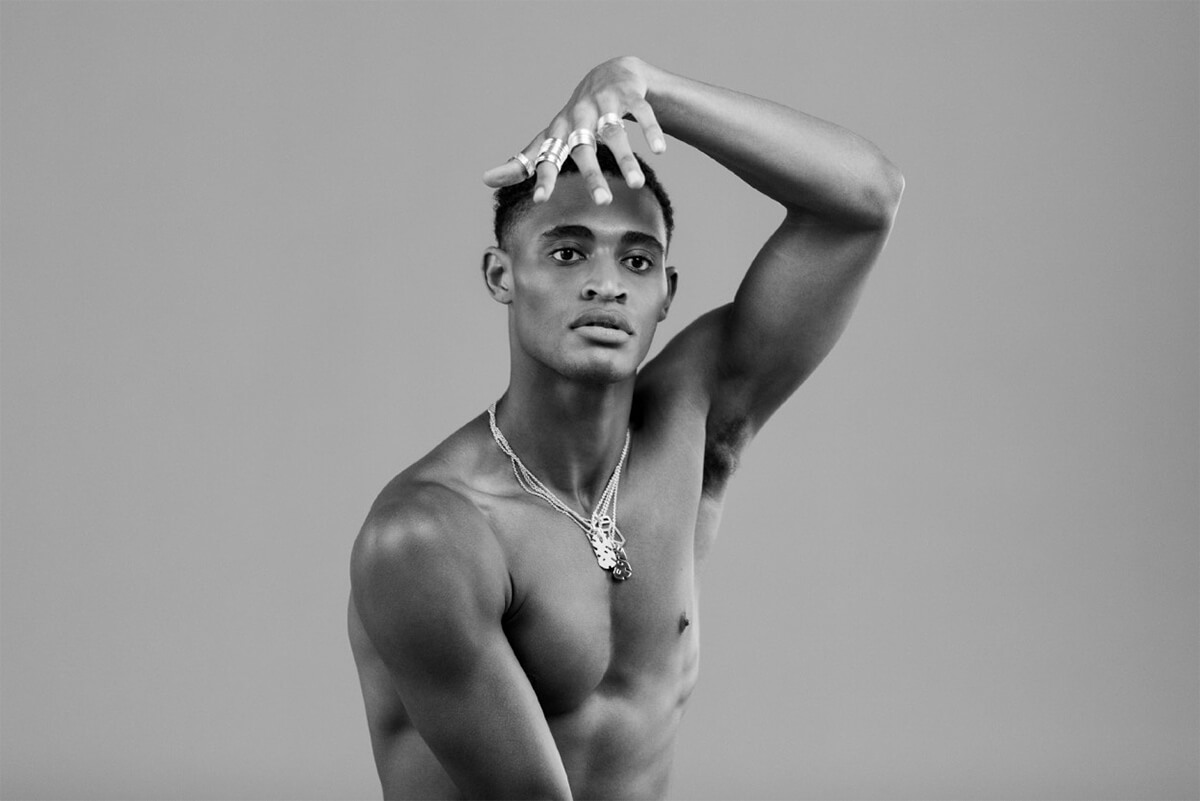 In fact, we were one week away from the shoot date when New York State Governor Cuomo issued a "stay at home" order in response to the rapid rise of COVID-19 cases in New York City. Four months later, when New York City began to open up for business, we returned to the studio with the intention of developing a video to launch in early October.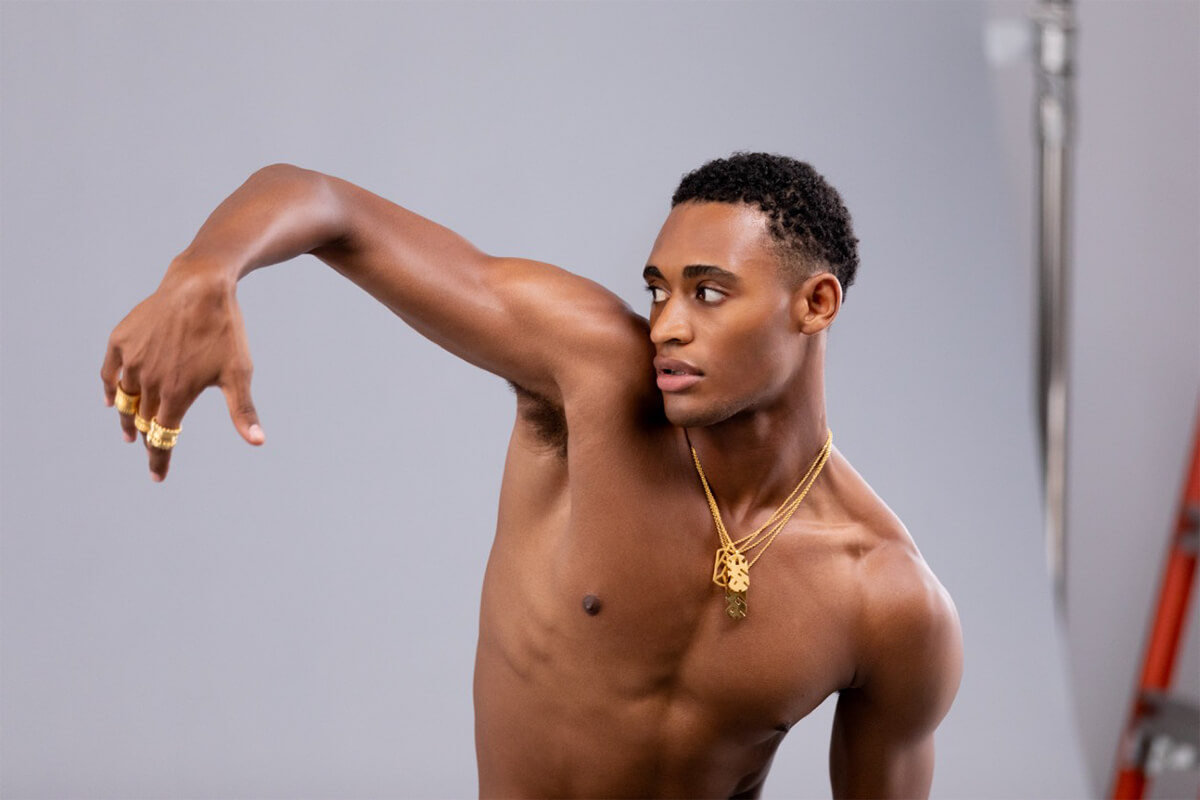 As we stepped back into the swing of things in the 'new normal', we realized we had to work differently. For the first time ever, we conducted our model castings via Zoom calls, purchased our wardrobe online, and made sure that we rented a much larger studio to ensure that we all had sufficient space. And of course, we wore masks and social distanced through every stage of the process.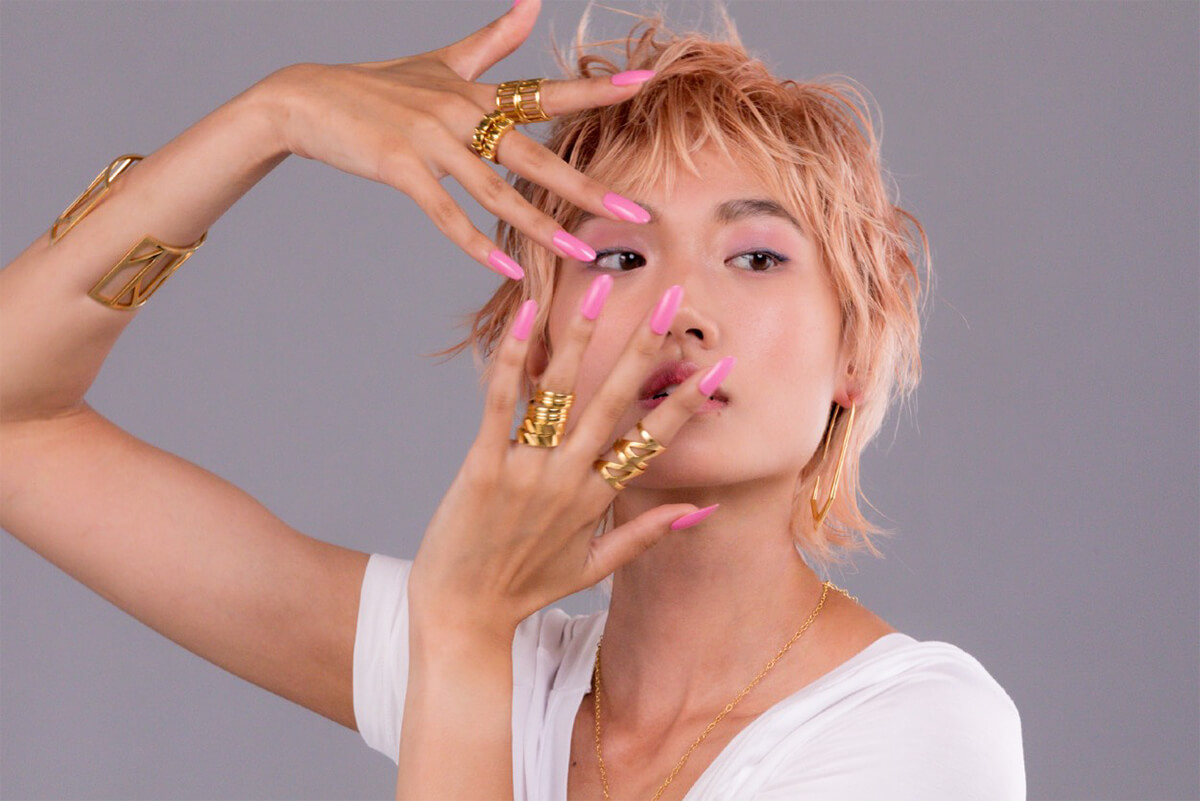 After conducting two days of Zoom castings, we narrowed our model selections to 8 models — four men and four women. In our only live casting, we moved quickly from 8 to 2: Ash Foo and Karaj Pettis. Movement and flow formed the basis of our creative direction, so it was important for us to choose models who were expressive, fun and, most importantly, loved to dance. When we met Ash and Karaj live, they nailed each and every one of those requirements.
Our shoot days always begin with an early call time and a strong cup of coffee and this one was no different. Once the Ash and Karaj arrived to the studio, our makeup artist, Paul Venoit, and hairstylist, Panos Papandrianos, got right to work. That's when things really started to take shape. Up to this point, we were working with an abstract concept. Now, with the models in front of us and hair, makeup and wardrobe ready to go — well, that's when the creative juices really started to flow. And our insecurities too. "Will the background work well with the clothing?" "Should the wig be green or pink?" "Do we need more rings?" "Is the lighting too bright?"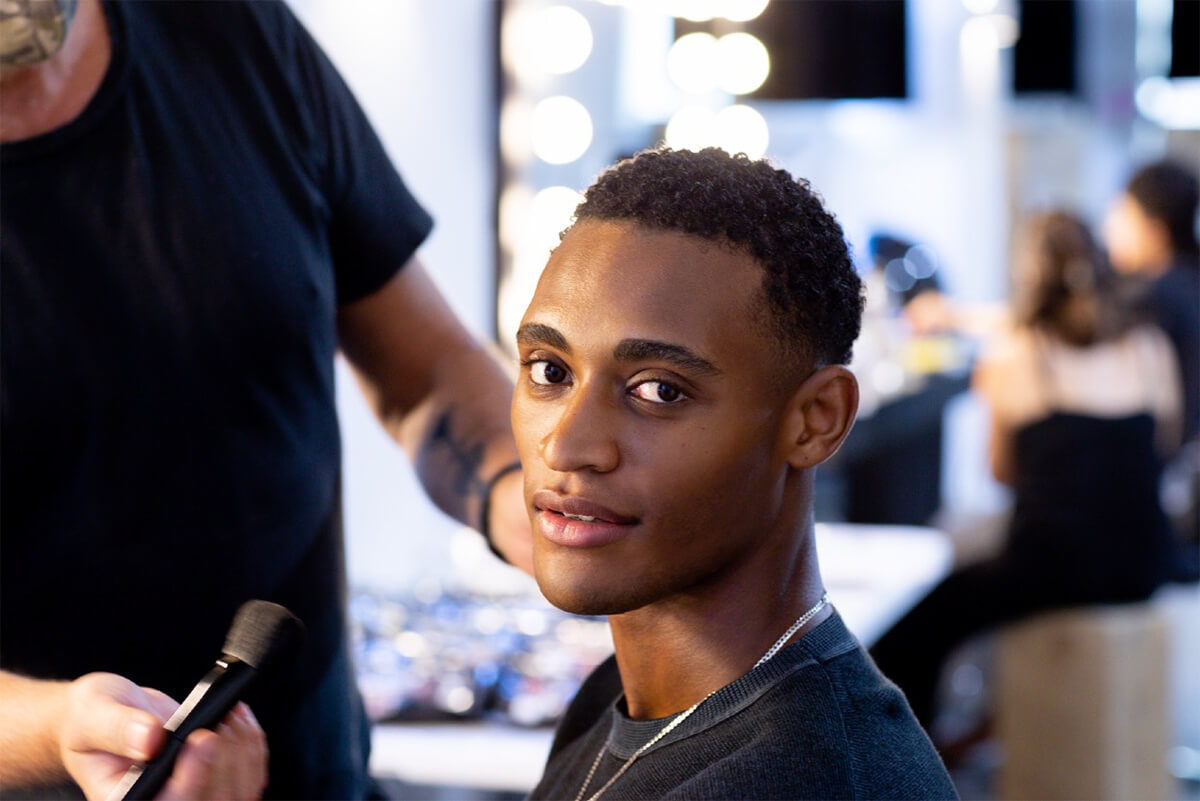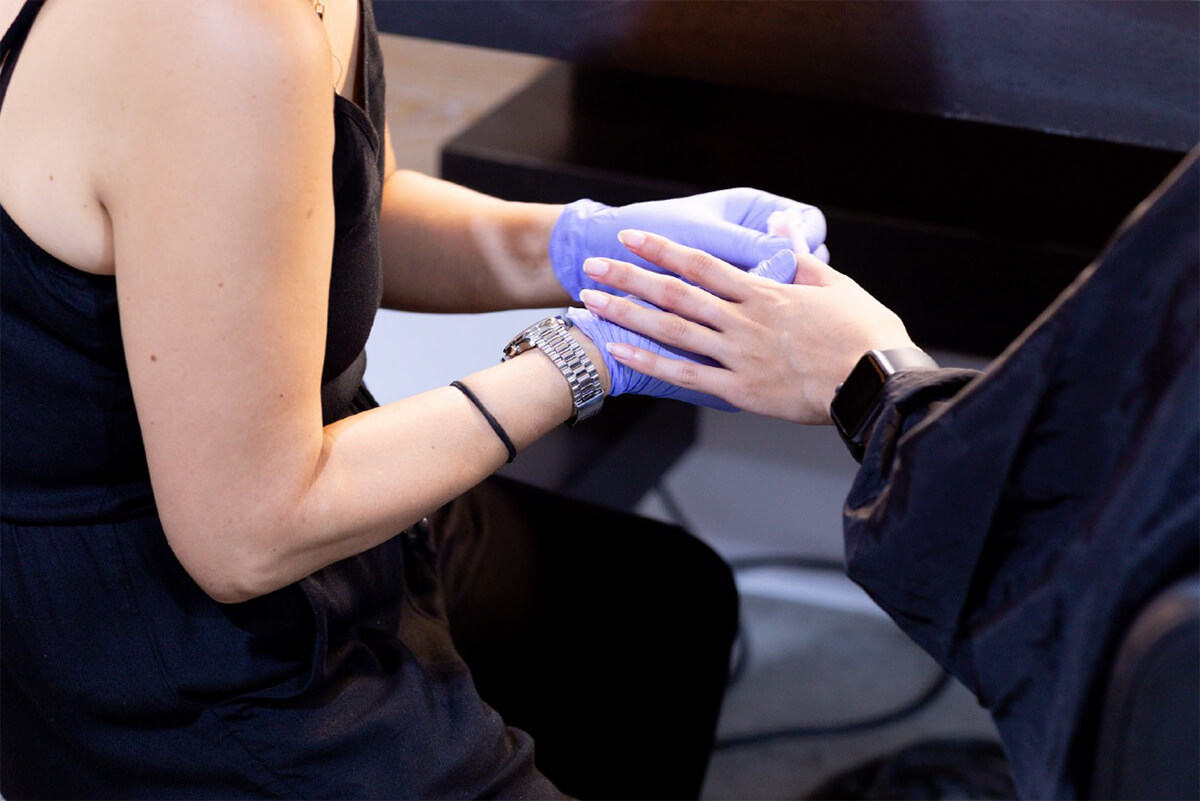 Our creative concept was playful, trippy and funky. What says funky better than wigs and bold makeup. In the hands of expert hairstylist, Panos Papandrianos, the wigs we used on Ash Foo were fashion forward and, in the case of the pink wig, a bit twisted (in a good way). To emphasize the playfulness of the video, Paul Venoit, our makeup artist, layered and blended luscious colors and textures onto eyes, cheeks, and lips.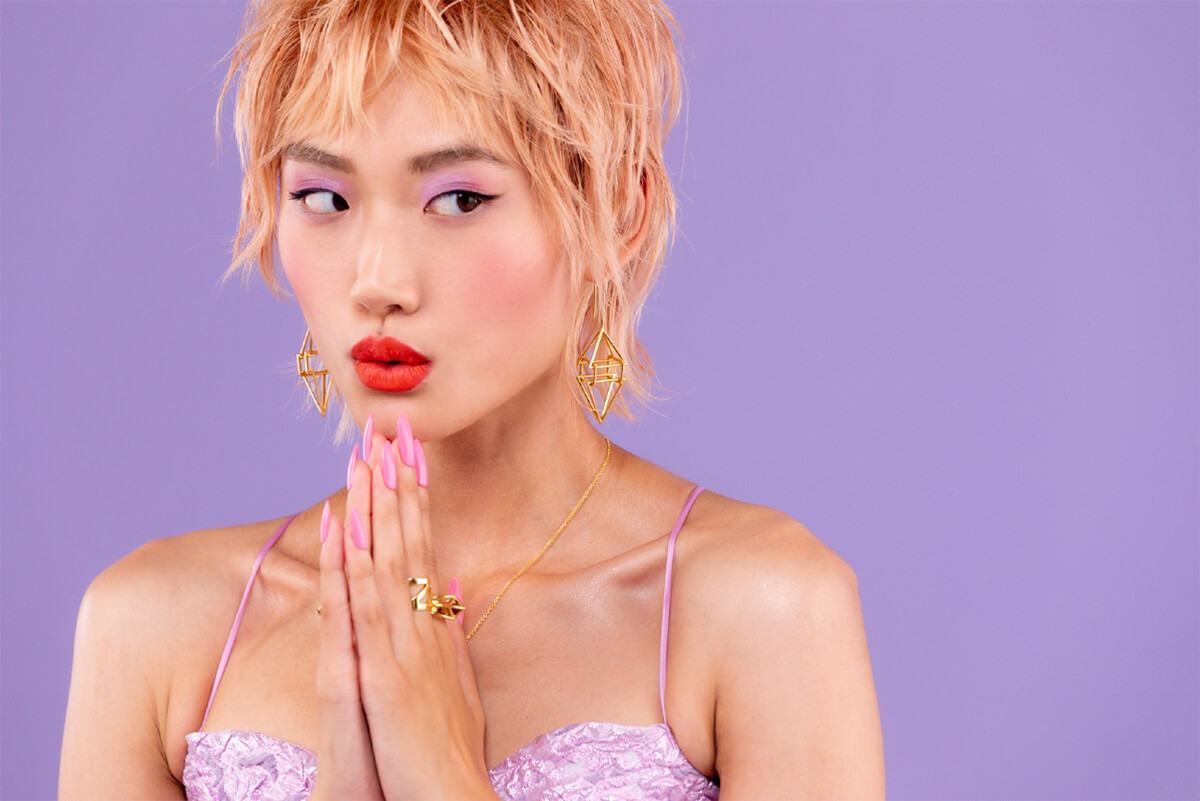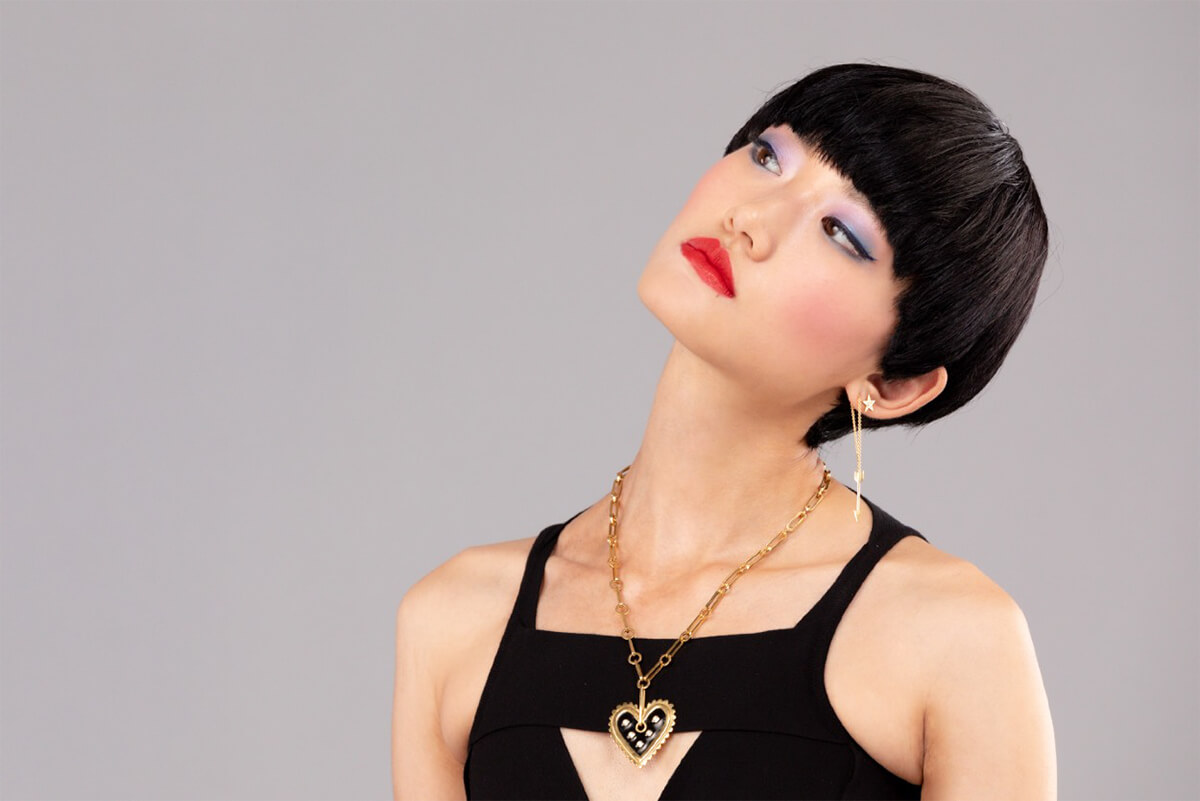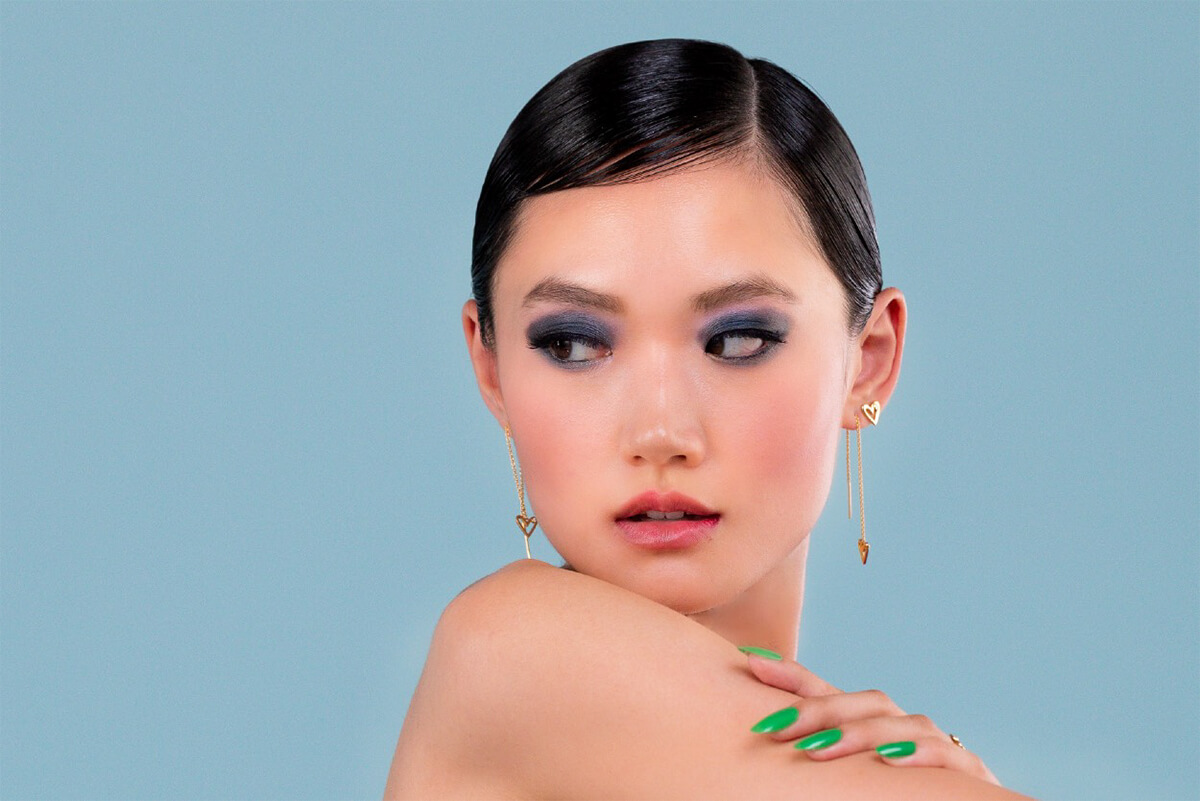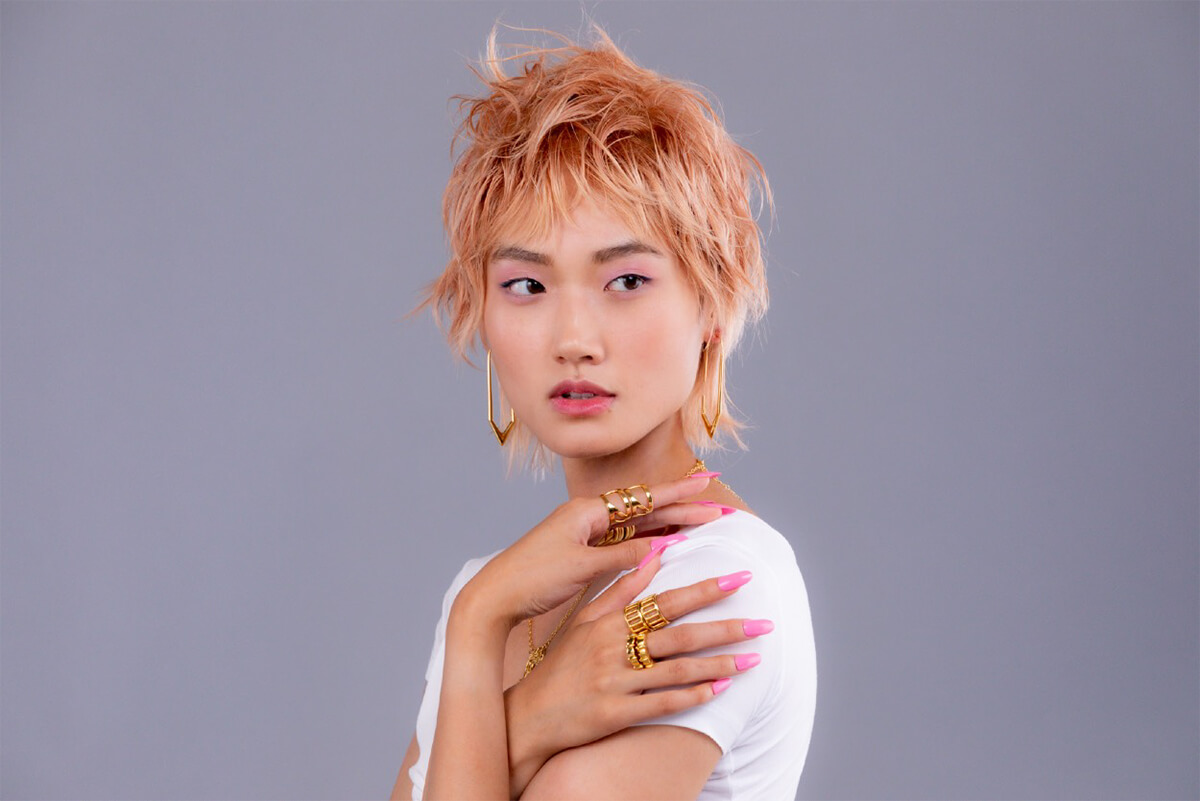 Since hand movement played a big role in our creative direction, we turned to Etsuko Shimatani for fierce nail art. Think of long, exaggerated talons that straddles the line between fashion and fantasy — especially when you have a bounty of bold rings to showcase. Wardrobe Stylist, Juli Alvarez, chose clothing with graphic shapes and colors in order to complement the jewelry. When we shoot our jewelry, the wardrobe takes a backseat and allows the gold to shine. Cool details and design from brands like Dries Van Noten, Rick Owens, Jacquemus, and even Zara kept the look smart and sharp.
So . . . things wouldn't be right if something didn't go wrong. Somehow, we managed to schedule our shoot for the hottest day of the summer and, early in the morning on that day, the air-conditioning unit in our huge studio sputtered to a halt and refused to respond to any attempts made to fix it. For most of the 10 hour workday, the temperature was 96 degrees Fahrenheit. But when you have a team as professional as the one we pulled together, the show goes on without missing a beat, even though we were sweating through it all.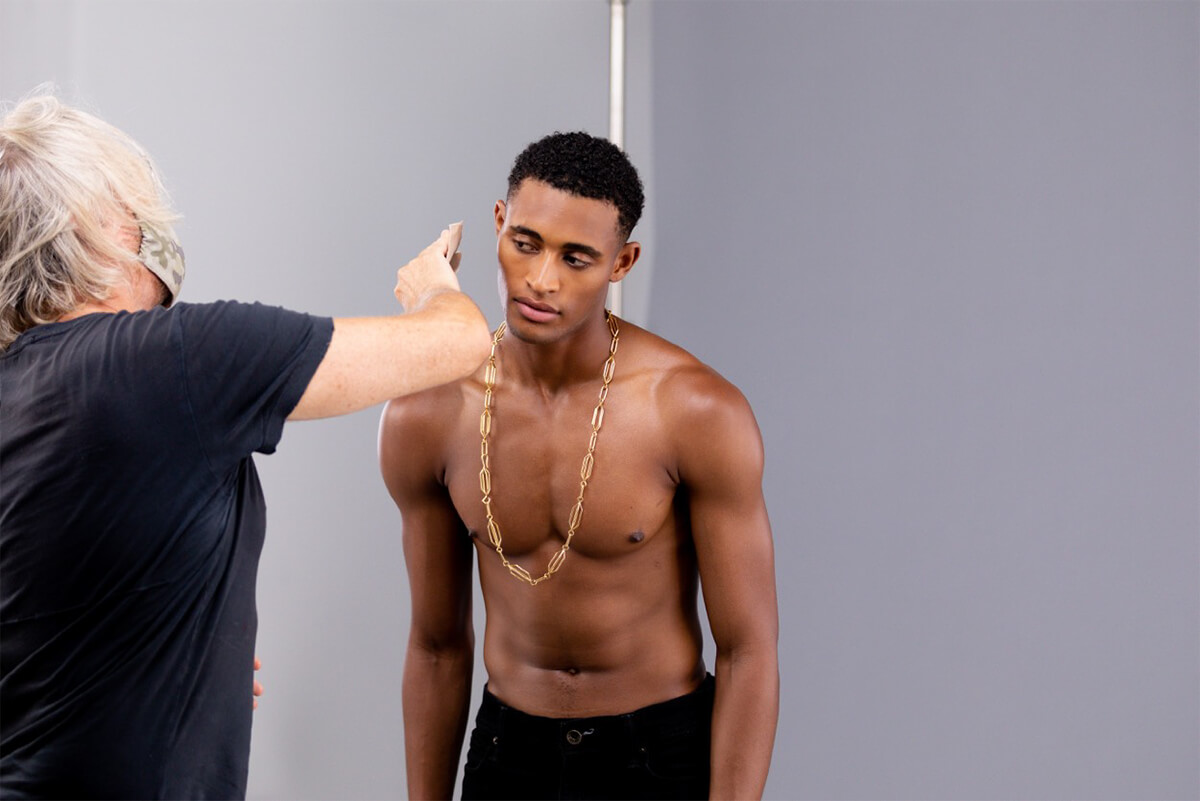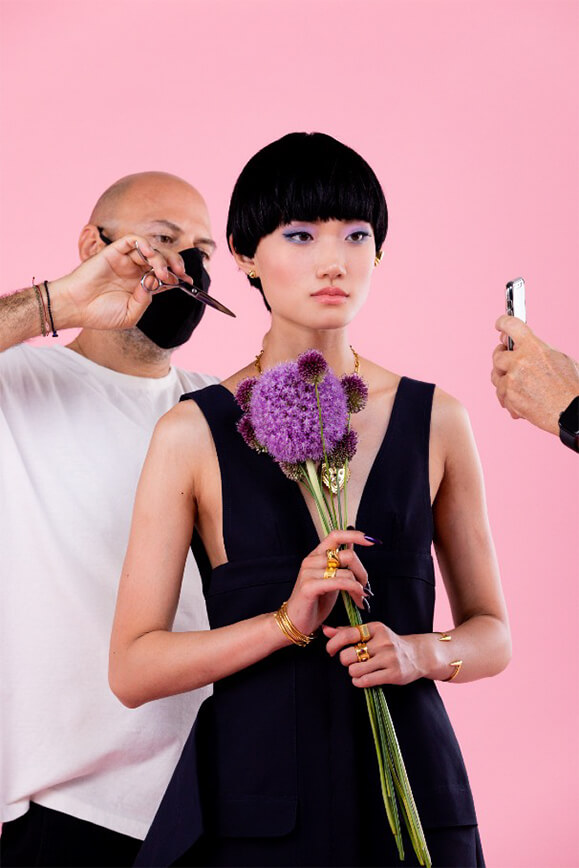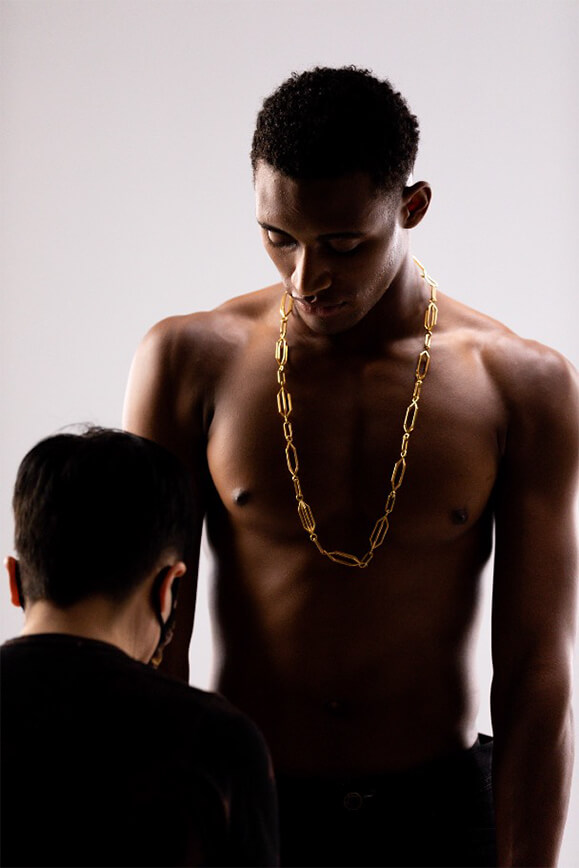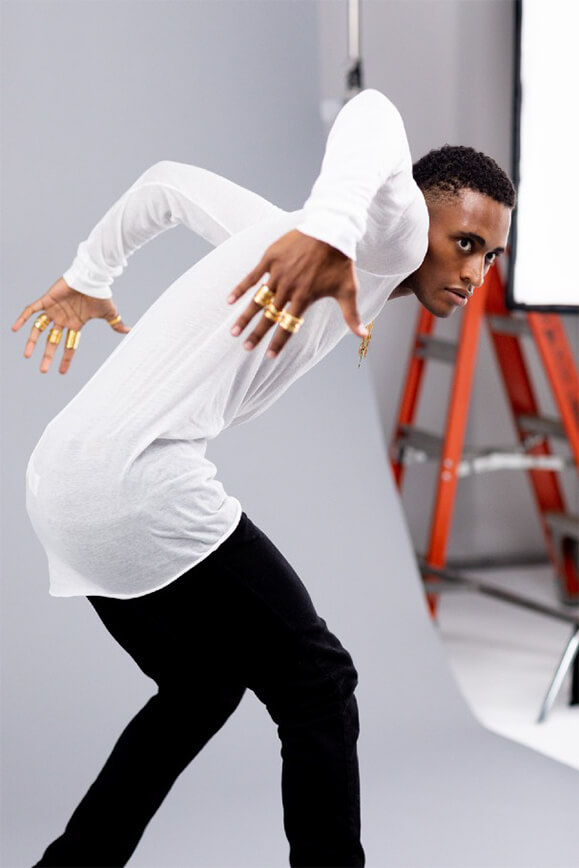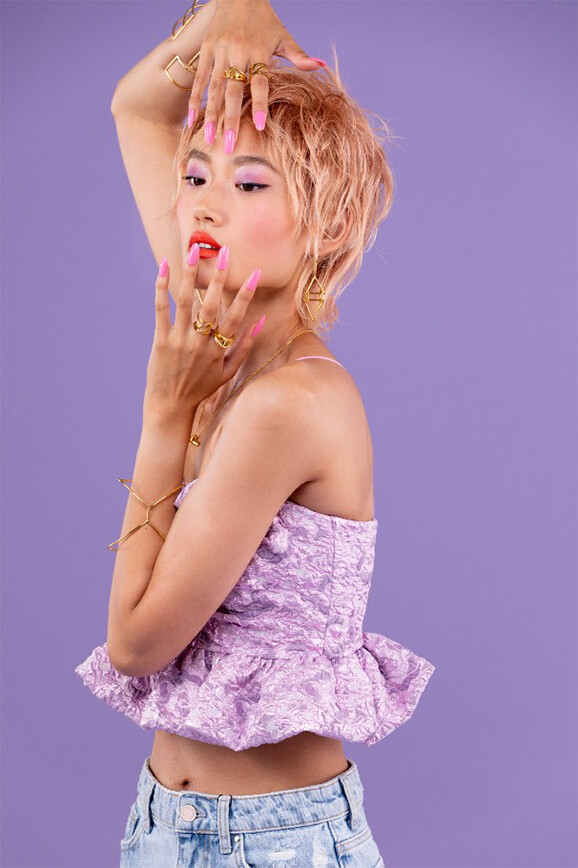 Aided by big fans brought in to cool off the room, Ash and Karaj grooved effortlessly through the shoot. Watching them 'perform' charged the entire studio with an electricity that can't be manufactured. The rest of us couldn't help but join in on the fun as we danced on the sidelines.
Once the shoot day ended, we entered another phase of work, which involved editing the film, color adjustment, "Flame" work and music selection. This work takes time and several hands, including that of our creative director, the film director, the director of photography, the color editor and the Flame editor. Two months after the shoot date and many edits later, we ended up with the final product, which we launched on our site on October 5. Take a peek and see for yourself!