Model. Indie actor. Budding photographer. World traveler. Style setter. Cool girl about town. Our Golden Girl, Joony Kim, is impossible to pin down, but that's precisely why we love her. Joony represents a generation of young women who set out to make their mark on the world in more ways than one. Multi-talented and with a joyful inner light, Joony shines bright behind the camera as a model and actor. Her leading role as Hana in the indie-film Fish Bones by writer and director, Joanne Mony Park, demonstrates her instinctive skill beyond the flashy realm of high fashion photoshoots and catwalks shows. But don't mistake a dip of the toe into the film as a disinterest in fashion. Joony inhabits style as most people breathe. She connects with whatever she's wearing in an authentic way, which makes her a fantastic model.
The South Korean beauty who calls New York City her home is also experimenting behind the camera as her passion for photography grows. She has been known to arrive for model go-sees with a Polaroid camera in hand, ready to capture the chaotic, spontaneous spirit and inner workings of the fashion industry.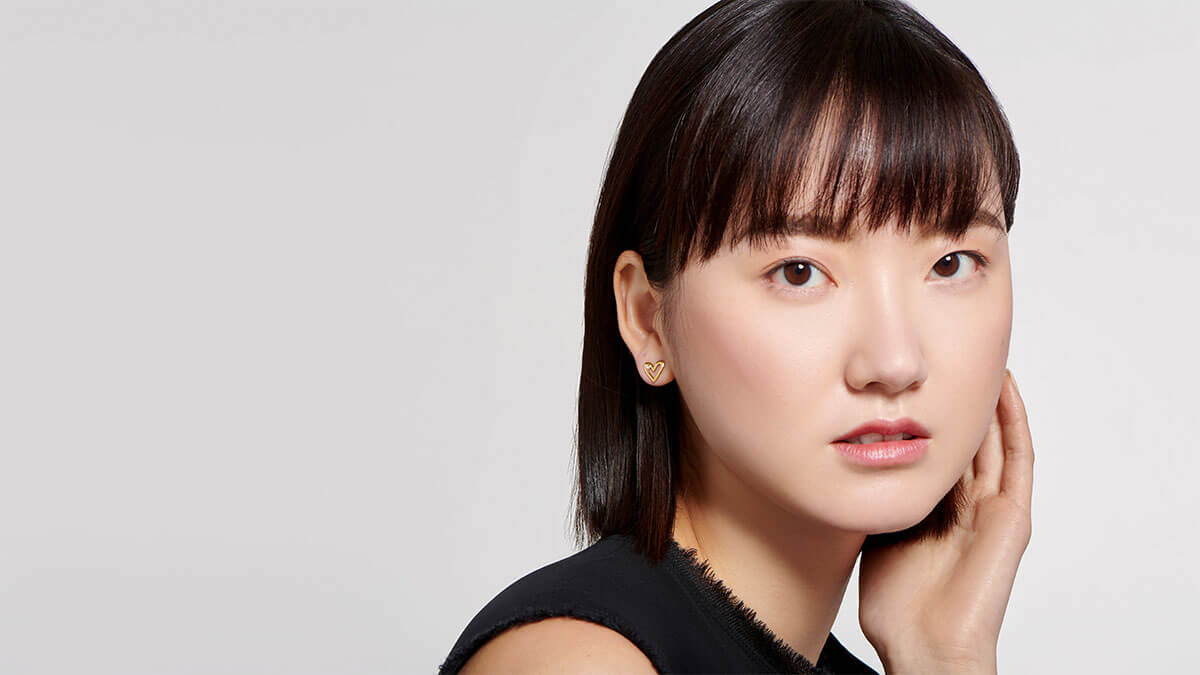 Whether in front or behind the camera, Joony is the consummate professional who clearly enjoys the paces of her life as a model. Full of personality and promise, Joony is a kindred spirit to those who take pleasure in all the big and small moments throughout the journey of life, no matter the final destination.
Please meet Auvere's Golden Girl, Joony Kim.
A: WHERE ARE YOU FROM?
JK: I'm from Seoul, Korea.
A: WHAT IS YOUR JOB?
JK: I'm currently a model.
A: How long have you been a model, and what do you love about it?
JK: I've been modeling for about 5 years now. Modeling allows me to travel all around the world, which I love and has made my life really fun and exciting.
A: You are also a photographer. What is it like for a professional model to get behind the camera and make other people the subject instead of yourself?
JK: I do believe there is a strong synergy between my modeling and photography. It helps me to be a better subject in front of the camera, and to understand the object better behind the camera.
A: Do you see yourself being a full-time, professional photographer someday? If so, how would you describe your style – are you a fashion, portrait, journalistic, or art photographer?
JK: I've thought about this concept for a long time. I've come to the conclusion that I don't need to label myself or box my style in. I have a significant interest in documentary photography, which I'd like to adapt to fashion, music, and journalism. The most important thing is that my photographs tell a story that makes people feel something.
A: How would you describe your personal style, and how do you accessorize yourself with jewelry?
JK: I would have to say that I like to be comfy but with an edge. I enjoy small accessories to give my look a point of view. When my clothes, accessories, and shoes are all in the right combination, then I feel stylish and comfortable. That's the most important thing for me.
A: ARE YOU AN EARRING, RING, BRACELET, OR NECKLACE GIRL?
JK: I'm definitely an earring person. I don't really wear makeup when I don't have a photo shoot, so the earrings are an easy and simple way to finish my look.
A: DO YOU HAVE GO-TO PIECES THAT YOU LIKE TO WEAR EVERY DAY?
JK: I like to wear earrings every day, and I know it might sound weird, but I love to wear earrings when I go to yoga, which is almost every day. They make me feel great when I do different poses and move through my practice.
A: Do you have any heirloom jewelry that was given to you by your family?
JK: In Korea, we have the tradition of giving a gold ring to a baby on their first birthday. We call it "dol-banji," it's a ceremony that is believed to bring long, prosperous life to the child and that they should be as strong as gold. "Dol" means the first birthday, and "Banji" means ring. I still have my dol-banji ring in Korea.
A: How old were you when you first started to wear jewelry and take an interest in fashion?
JK: I guess I was about 14. At that time, my sister, who is eight years older than me, began university. I was fascinated by watching her dress up for school. She was a huge fan of bold, ethnic accessories, particularly big gold pieces and turquoise jewelry. Because of her influence, I also love the bright blue color of turquoise.
A: How did you feel wearing Auvere gold jewelry at the shoot?
JK: I felt bling-bling! And to be honest, I usually wear silver because I always thought that it suited my skin tone better than gold did. But after the shoot, I became more confident with gold jewelry, and now I genuinely believe that gold goes exceptionally well with my skin tone and my style.
A: What pieces were your favorites from the shoot?
JK: Definitely the long gold Heartbeat & Golden Arrow Threader Earrings. I've never seen that style before. They're so unique and stylish and so light that I felt like I wasn't wearing earrings at all!