Inspired by the desire to break out of the mold, the Auvere AW18/19 Campaign is an expression of pure joy. A series of dynamic color clashes creates an energetic spirit as a backdrop for the new collection. Edgy new shapes and details inform the season by bringing smaller scale pieces to the forefront. Layering, mixing, and a sense of play adds a new dimension to the brand's offering.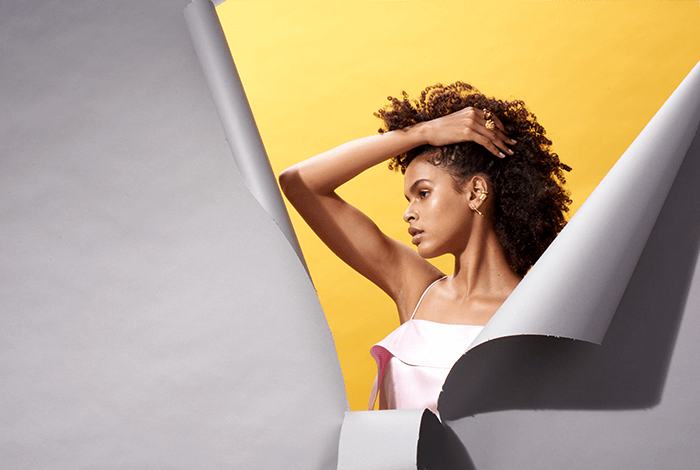 Designer Gina Love's mission of this collection was to bring her vision for the brand full circle. Known for dramatic, architectural, larger scale 22 and 24 karat gold jewels, Love wanted to give gold lovers smaller, more delicate items that can be worn daily and mixed with other personal pieces. Ear cuffs, pyramid, and orb studs and a new spiky ring play into a pretty in punk vibe that marries a tough and tender mode.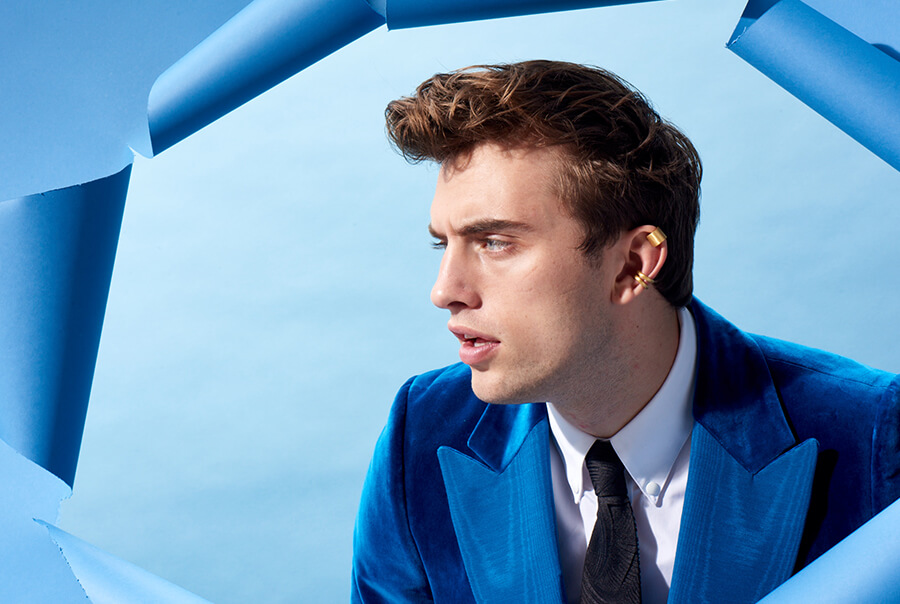 AW18/19 also sees the exciting addition of a new men's capsule collection that includes rings, a chunky chain link bracelet, and cool pendant necklaces inspired by the notion of a modern talisman. Unisex ear cuffs add a polished street vibe to the range and are meant to be worn in multiples.
Bursting against pops of bold hues and outfitted in brilliant, contrasting colors, Auvere's models added fresh-faced charm to the season's imagery. Each look is styled with a whimsical mix of pieces designed to inspire personal expression and experimentation.