For thousands of years, humans have relied on the mythical power of talismans for protection, good fortune, happiness, prosperity, fertility, and healing. Dating back to 3,300 BCE, the legend of the Evil Eye is one of the oldest to exist in human culture. Its origins take us back in time to the ancient lands of Mesopotamia, Egypt, and Turkey. Over the centuries, the legend of the Evil Eye talisman traveled far and wide to the Mediterranean, Asia, India, and throughout the European continent.
In 1895, Frederick Thomas Elworthy penned an exhaustive account of this symbol of superstition in the tome titled, The Evil Eye, which contained numerous historical references from around the globe. Citing tales of witchcraft and magic spells for repelling the dreaded 'malocchio,' Elworthy gives us a million and one reasons to indulge in some protection in the here and now.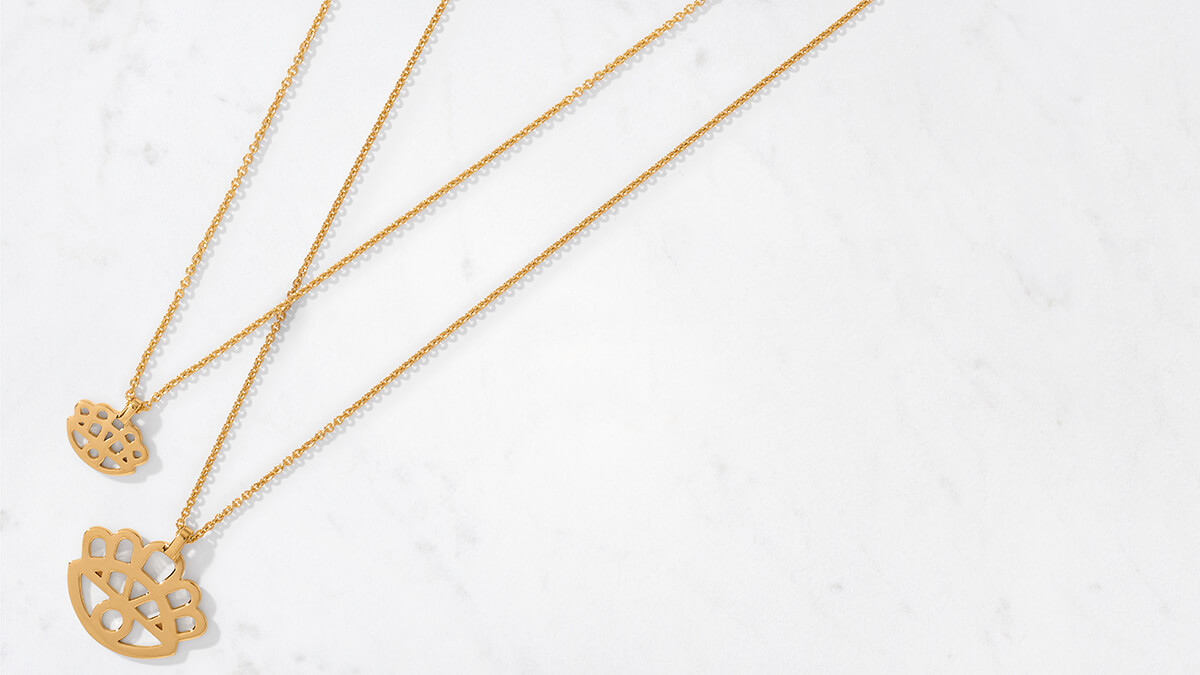 We're not particularly superstitious, but asking the universe for a little bit of luck can never hurt. And if that luck comes in the form of a beautifully handcrafted talisman in 22 karat true gold, then we're on board. Inspired by the original form of this ancient symbol, Auvere's co-founder and designer, Gina Feldman Love, took her version up about 100 notches. Her Floral Eye talisman is a modern representation of this magical token. Embellished with a full set of blooming lashes, it winks with a joyful sense of wit and centuries-old wisdom that should stop nothing short of charming any negative energy right out of the universe.