Welcome to Fashion Speaks! In our latest AU Journal series, Auvere's co-founder and designer, Gina Feldman Love, speaks with fashion insiders about their roles in the fashion industry, shares their opinion on how the fashion and beauty fit into the current environment and gets their take on the latest trends in jewelry. Our third edition of Fashion speaks features wardrobe stylist and fashion writer, Cat Wright!
Gina Feldman Love: Hello, Cat! Welcome to Fashion Speaks. Let's start with the basics. What do you do and how did you get there?
Cat Wright: Currently I'm a wardrobe stylist and fashion writer. I work on a variety of projects from styling editorial shoots and red carpet appearances to wardrobe styling on television shows and brand campaigns. I studied Marketing and Communications in undergrad and then, after a brief stint in law school (what was I thinking!), I moved to LA and enrolled in the Fashion Institute of Design and Merchandising (FIDM). After a year at FIDM, I obtained a degree in Product Development. While in fashion school, I interned in the wardrobe department at E! and worked for celebrity stylist Cher Coulter. I fell in love with wardrobe styling. Each project was so different! I became addicted to the long days, the fast pace and the rush of opening up shipments from New York, London and Paris. At E!, I worked my way up the fashion ladder from intern to stylist where my job was to dress talent for daily shows and red carpets. I remained at E! for about eight years before going freelance.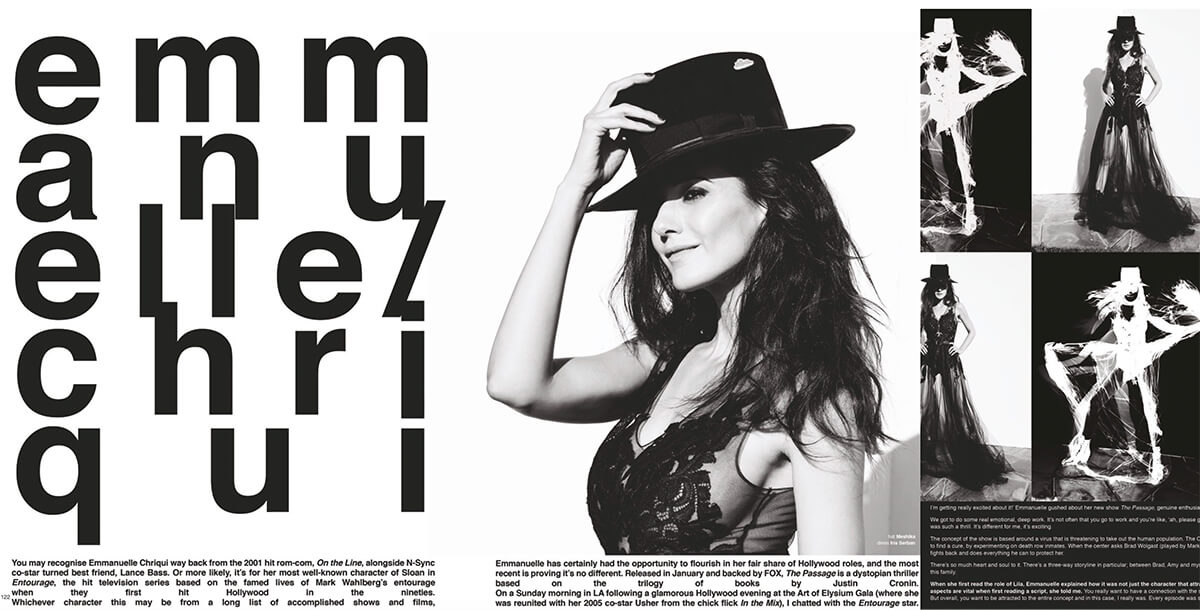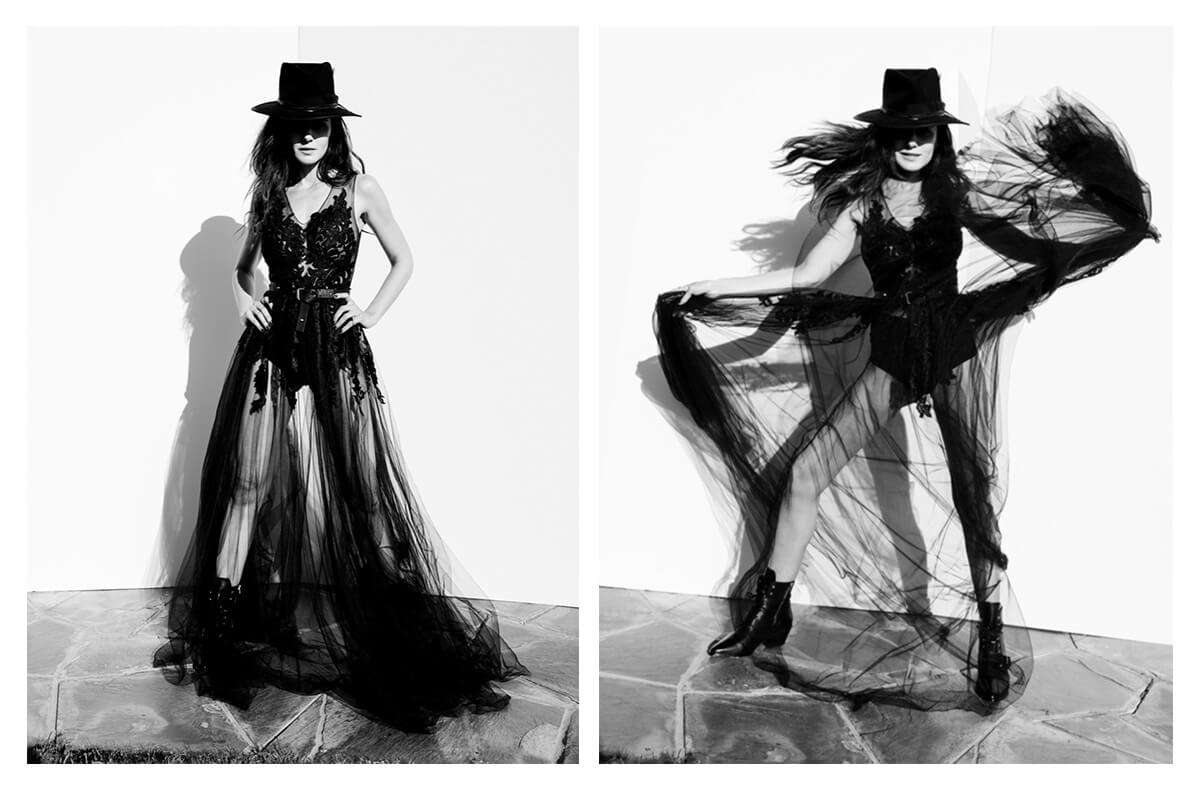 GFL: What's the most glamorous part of your job?
CW: Getting dressed up for events and access to new collections before they reach the masses. I also love a NYFW show.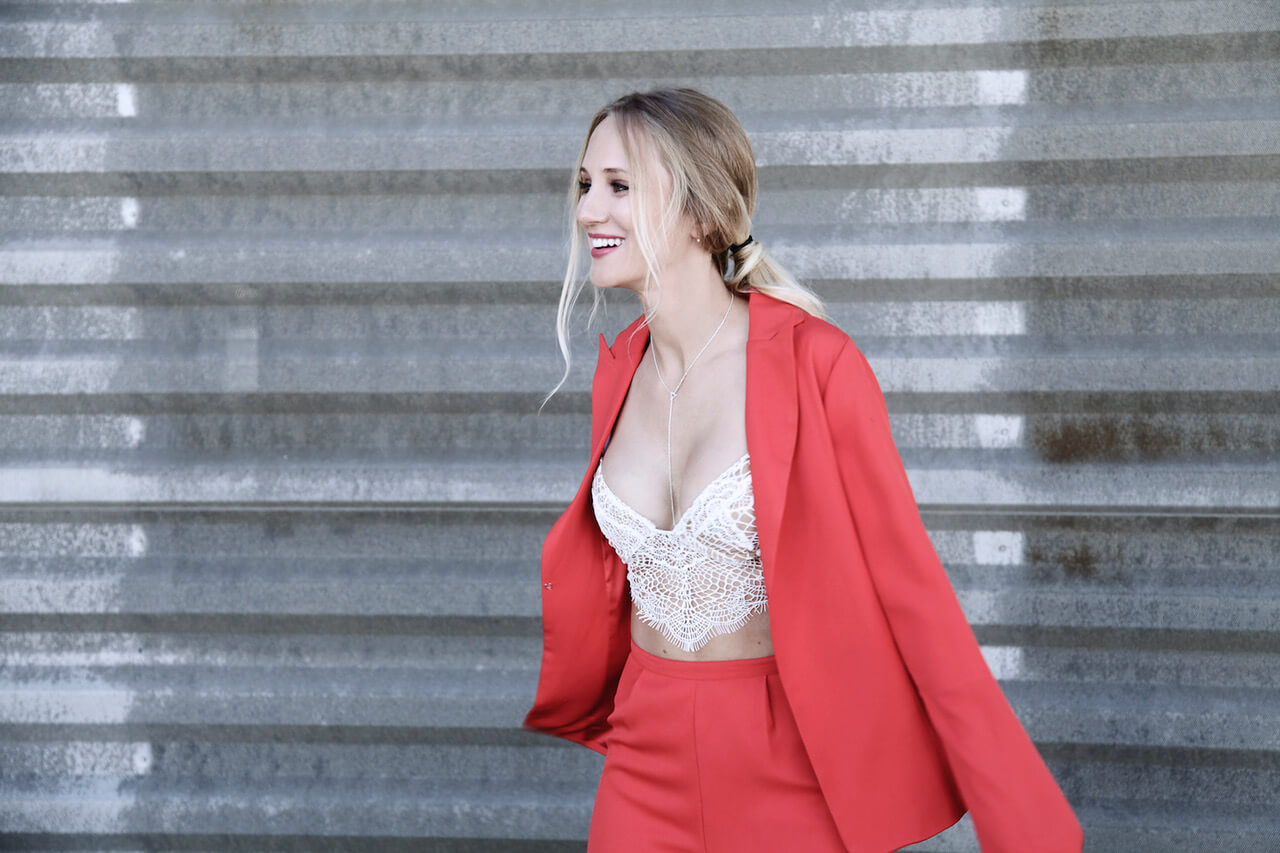 GFL: What's the most common misconception about your job?
CW: That it's glamorous :) I think there's an assumption that stylists just play dress up all day with diamonds and designer gowns. What most people don't realize is that there's a lot of sweat, tears and begging that goes on behind-the-scenes to get there.
GFL: Since styling work/photoshoots/filming has been halted as a result of the "stay at home" order put into effect in Los Angeles, what have you been up to over the past few months?
CW: I was a contributor at Racked LA for years. One of the things I've really missed since that publication shut down is writing. Having some time off gave me a reason to get back into writing and to reconnect with some people in the industry I'd lost touch with. I also tried to get into cooking, but decided that, even when there is literally nothing else to do, Postmates was a better use of my time.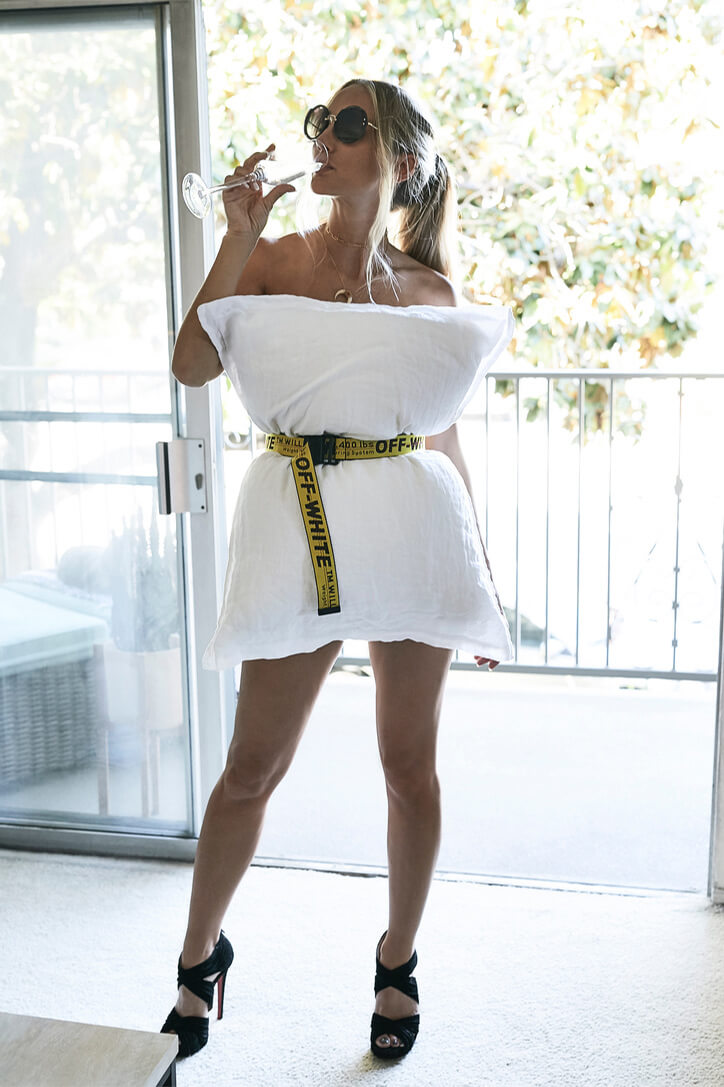 GFL: The pandemic has thwarted so many of our plans for, and expectations of, 2020. Can you tell us how you perceive the world of styling may change post-pandemic once you're able to return to work? What are you hearing RE: the "future of styling?"
CW: I think anything in-person is going to be limited to necessities for a while. I've zoomed fittings and think there might be more of that prior to shoots to keep numbers down on set depending on what talent and production is comfortable with. I also think red carpets are going to be on hold for the most part and press will be done virtually which is going to completely change wardrobe needs. I already miss the uncomfortable heel complaints!
GFL: Many of us are trying to create some normalcy in our lives during this crazy year that is 2020. Is there something specific that you are doing that may inspire us to do the same?
CW: I've been happiest on days when I have some sort of a routine and I am on the move. I am used to running around all day on set and then going straight to my workout, so I was actually really freaked out about going from being that active to sitting around at home. Walks around Venice and my mat Pilates classes have kept the crazy tucked in (at least a little). Sometimes a long drive up the coast is good for the soul too.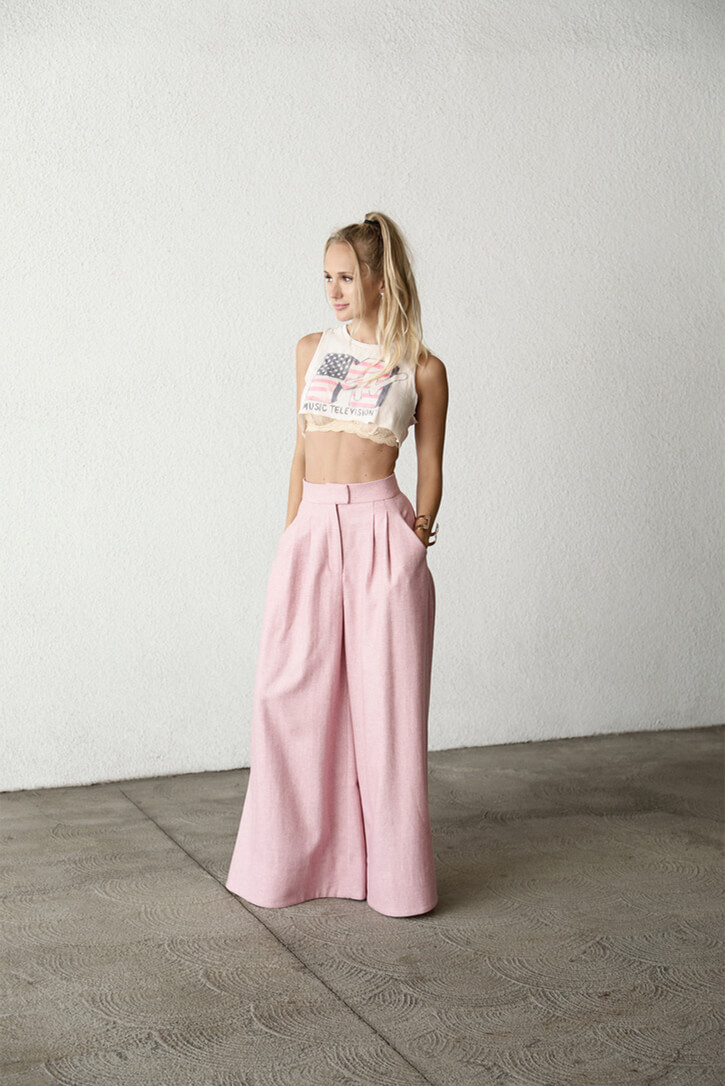 GFL: How do you see fashion, jewelry and accessory trends changing in the near future?
CW: I think people will focus on pieces that are less trendy and more versatile. Fashion basically skipped an entire season and it's going to be interesting to see what the industry does with that lost time. Personally, I find myself wanting to invest in jewelry that is of higher quality and that I'll wear every day rather than the cheaper, statement pieces I used to buy in order to wear once or twice. I am loving pave diamond huggie earrings and solid gold stackable rings — things that don't go out of style and that you can build on.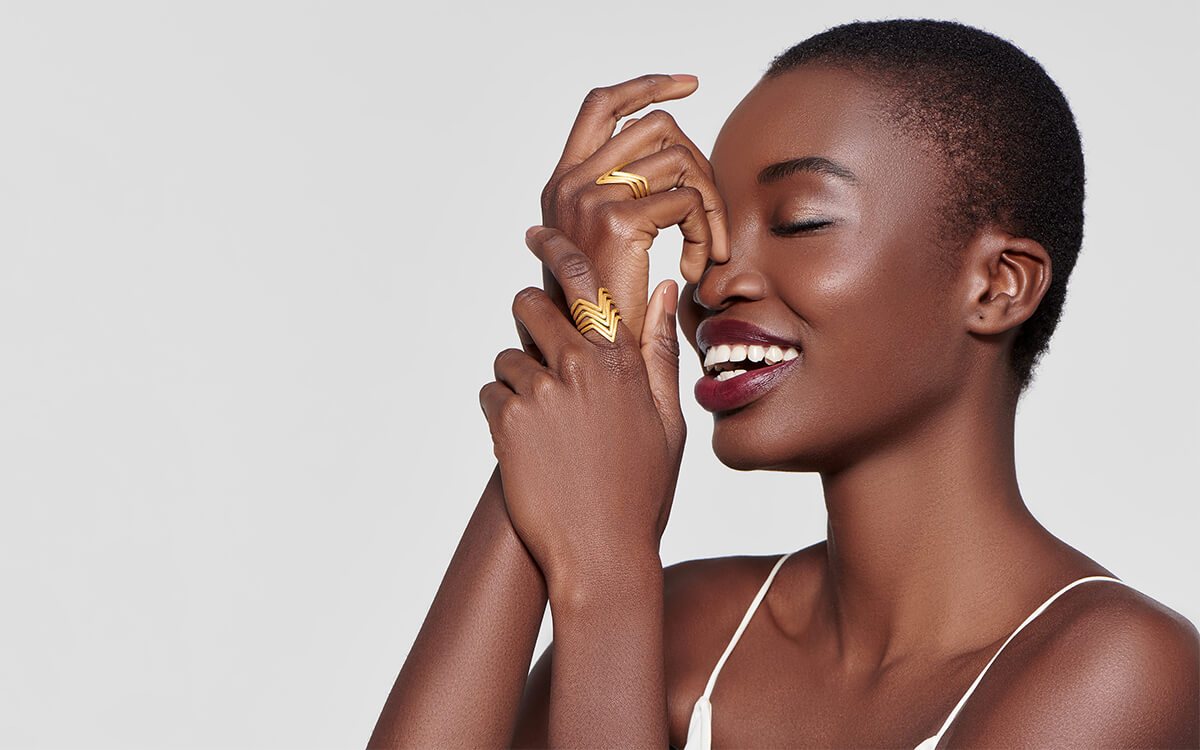 GFL: What item in your jewelry collection will you be most excited to wear out when we return to a new normal?
CW: I love wearing a line-up of layered necklaces with a low v-neck, strappy bra and jeans. I still wear them in isolation, but they just don't hit quite the same in sweatpants.
GFL: Ready for a few personal questions relating to jewelry and style?
• What's your favorite piece of jewelry?
CW: I was very close to my great-uncle and for my birthday last year, my dad had a ring made with one of his diamonds. It is one of those pieces that I was so scared to wear at first because it meant so much to me and I didn't want to lose it. Now, I never take it off.
• Favorite jewelry trend right now?
CW: I am really into loads of ear piercings. I want to get like 4 more.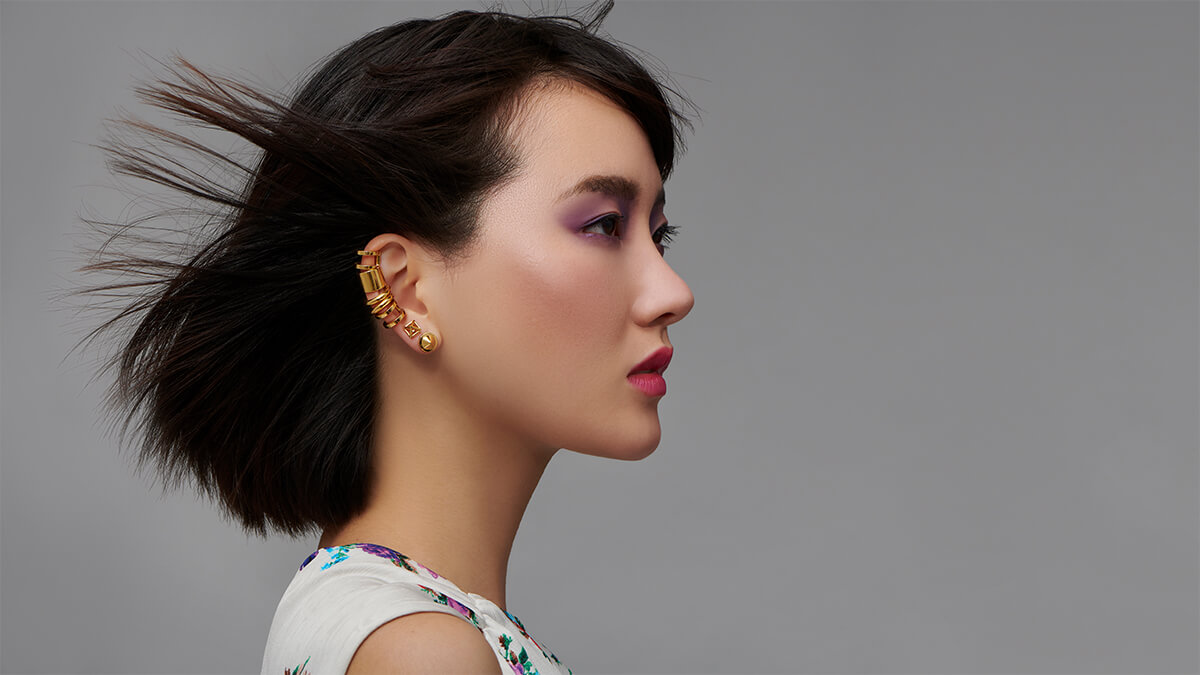 • Jewelry trend that you are not willing to try?
CW: I woke up one day and dyed my hair black on impulse, so while I hate to sound cliche, I'd probably try anything once as long as it doesn't leave a scar, I don't need any more of those.
• Favorite style icon?
CW: Love Hailey Baldwin/Justin Bieber.
• Favorite style social media influencer at the moment?
CW: I've always been a fan of Shea Marie's whole vibe. She wears a variety of designers and is kind of a chameleon while still staying true to her look. One day she might be in sneakers with a blazer and the next she's somewhere in a full-on feather gown. She embodies the magic of dressing up.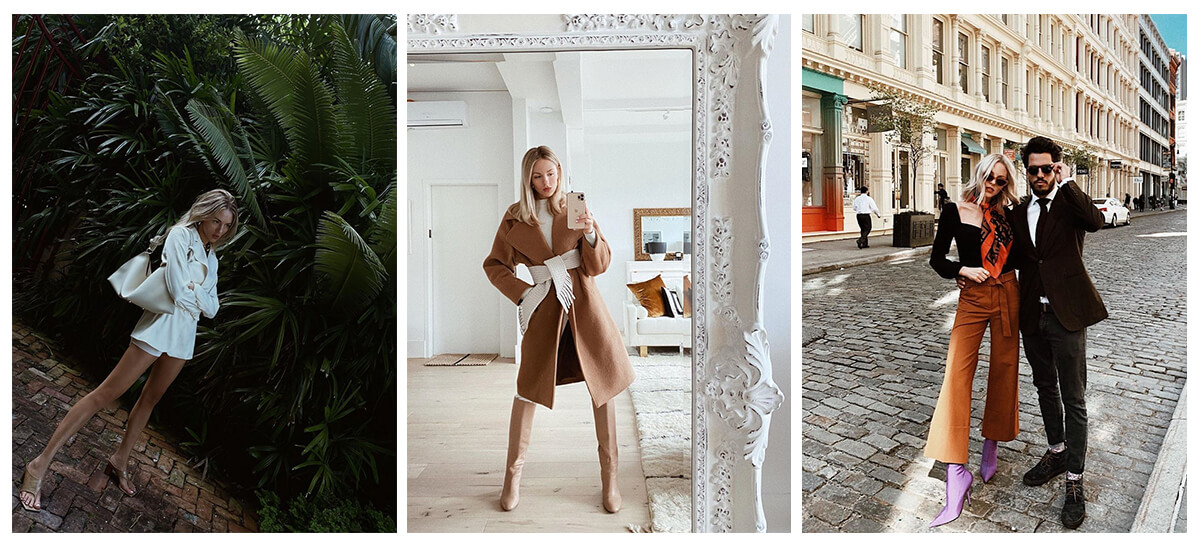 GFL: If you could wear any piece of Auvere jewelry right now, which piece and why?
CW: I am totally obsessed with the 22 karat Heartbeat Threader Earrings with diamonds. I used to wear so much silver, but lately I've been wearing a lot of gold. These threader earrings fit right in with my usual suspects. I love something that makes a statement, but can still be worn everyday without having to take it off and the diamonds help dress up a casual look.