Even though the start of September means summer is over, there's something about this time of year that makes us feels fresh and renewed. The hot, sweaty months are in the rear view mirror and winter seems far enough away. Crisp autumn weather is ideal for a fashion reset and revisiting our "dress-up" clothes once again. As we think about what we want to wear over the next few months, a few key trends have caught our eye. Moreover, these are trends that work beautifully with several pieces of our high karat gold jewelry.
TRUE GOLD + FALL FASHION
TREND: KNITWEAR
Call this an extension of pandemic-PJ comfort. Cozy, head-to-toe knitwear looks appeared on every runway this fall, seeking to keep us wrapped up in delicious softness and warmth. But don't be fooled; these knits are as sleek and chic as anything you've ever worn.
THE LOOK: Sleek ivory cable-knit dress by Gabriela Hearst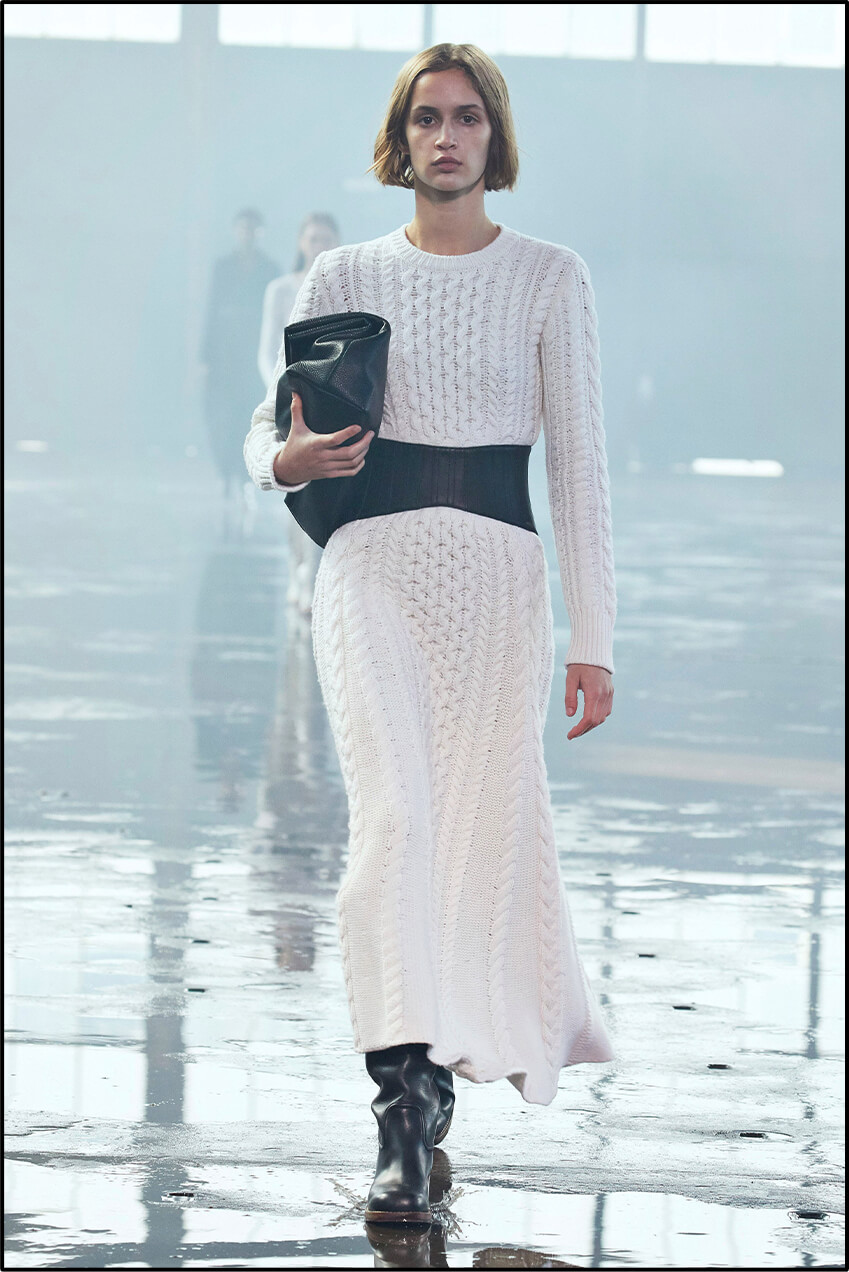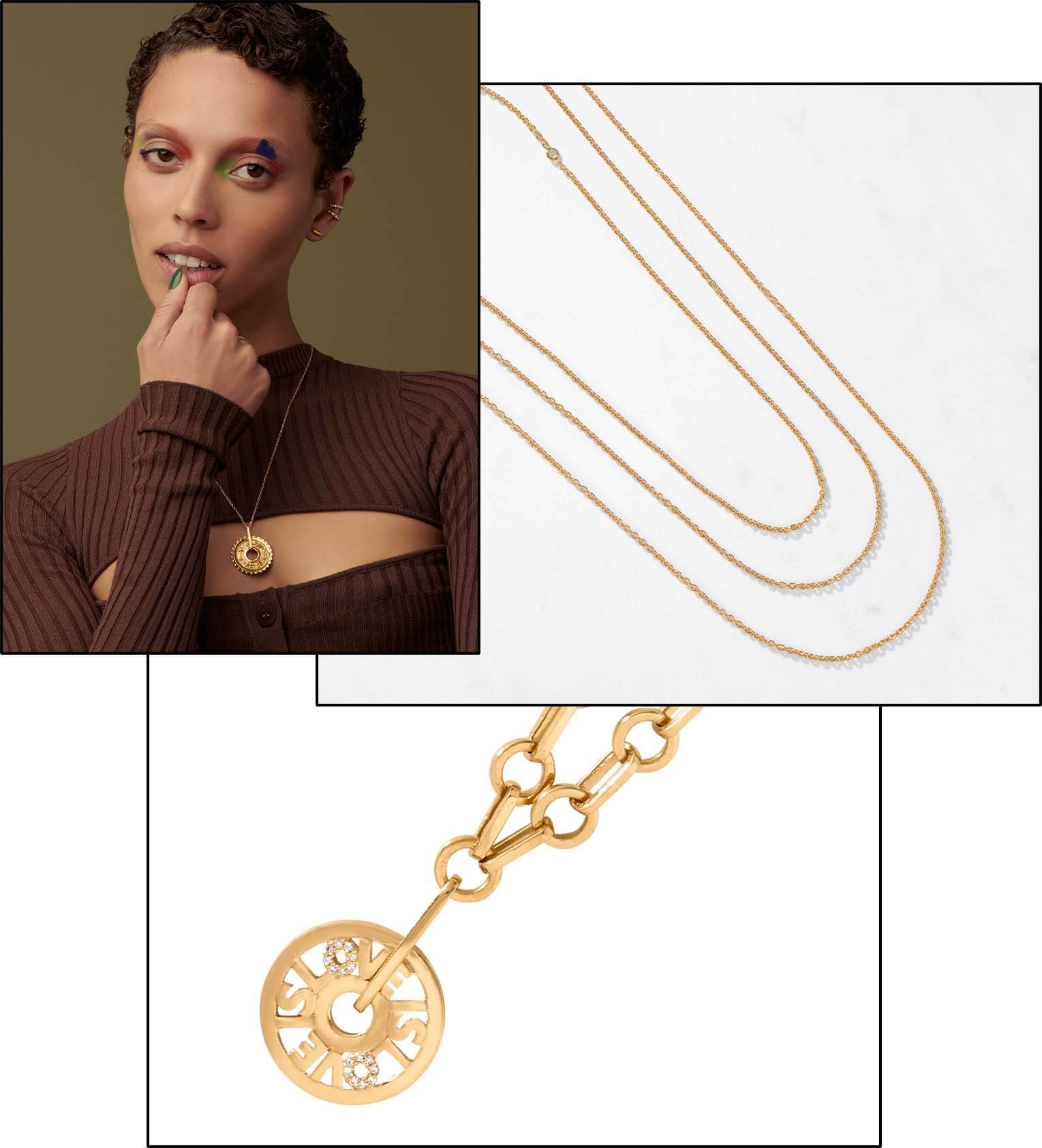 TREND: MENSWEAR
Women wear the pants. And the jackets. From sharply tailored to supremely oversized, menswear makes a return to the runways and perhaps to our very own closets. A good suit remains a foolproof way to look pulled-together. Flat shoes make a mannish suit look even more modern.
THE LOOK: Slouchy camel suit by Boss and clean white kicks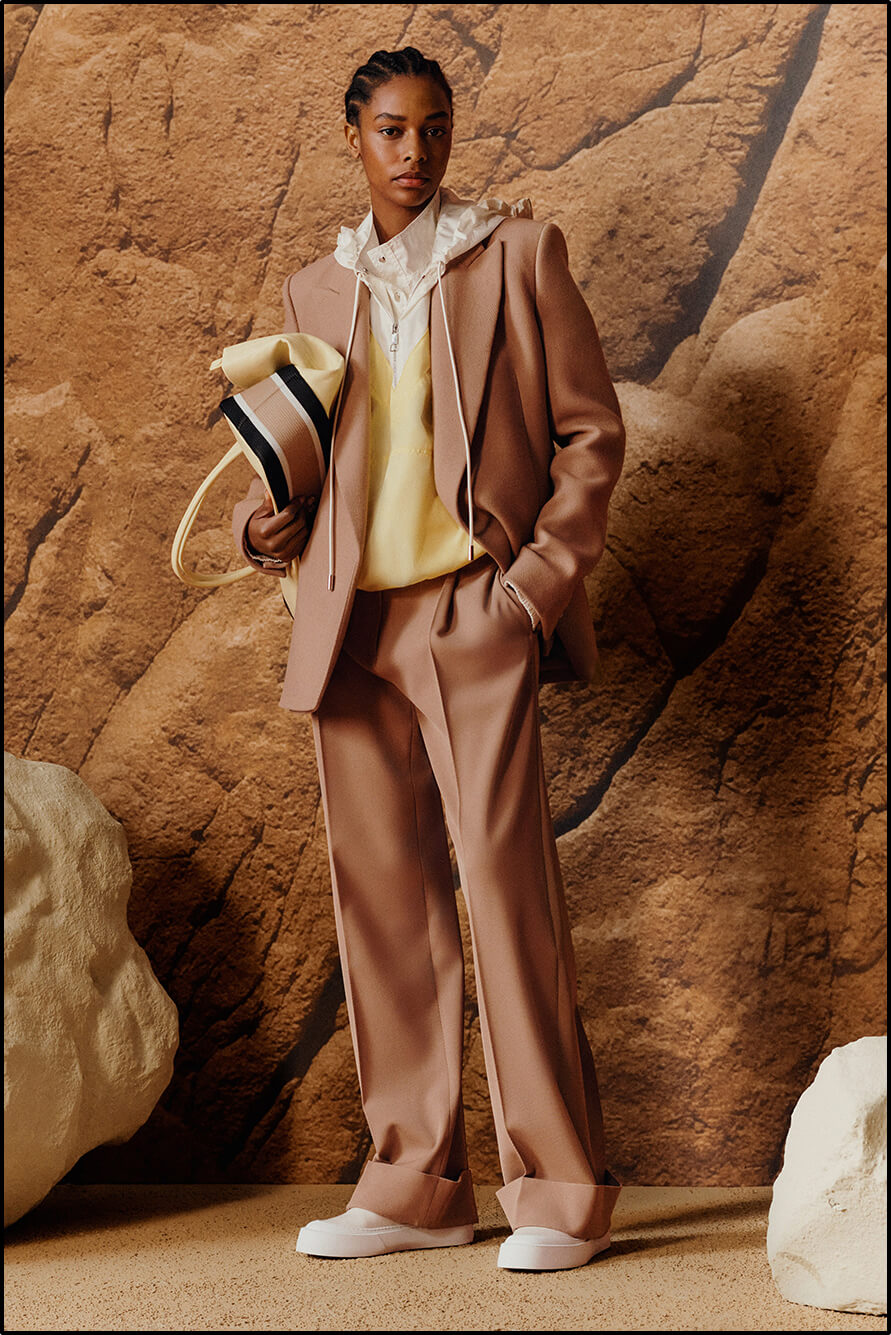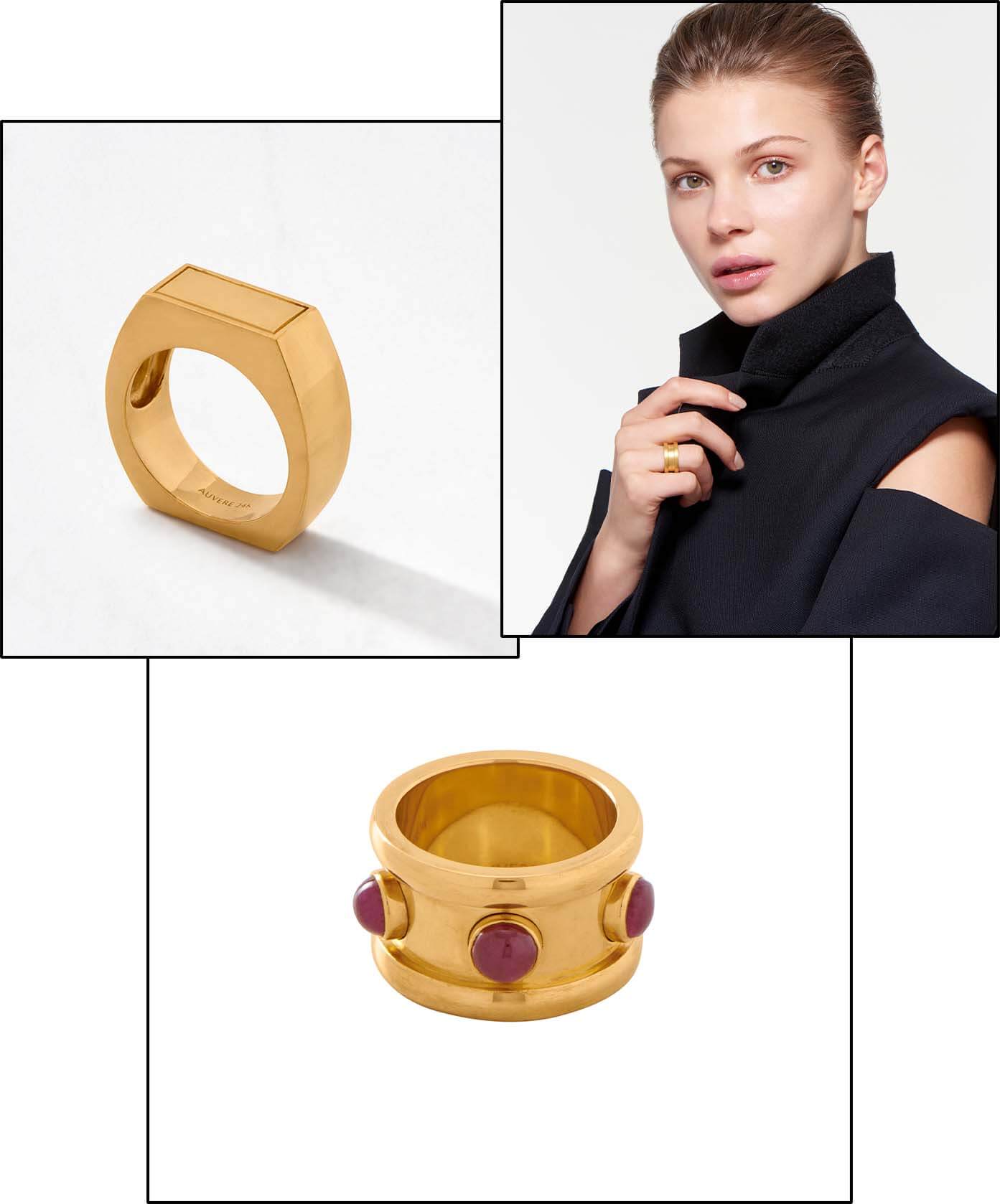 TREND: THE COAT
For many years, the puffer jacket or coat has been the topper of choice. This fall sees a major return to beautiful, important coats cut from gorgeous wool, mohair, cashmere, and leather. A great coat adds a polished finish to any outfit.
THE LOOK: Embellished overcoat by Jason Wu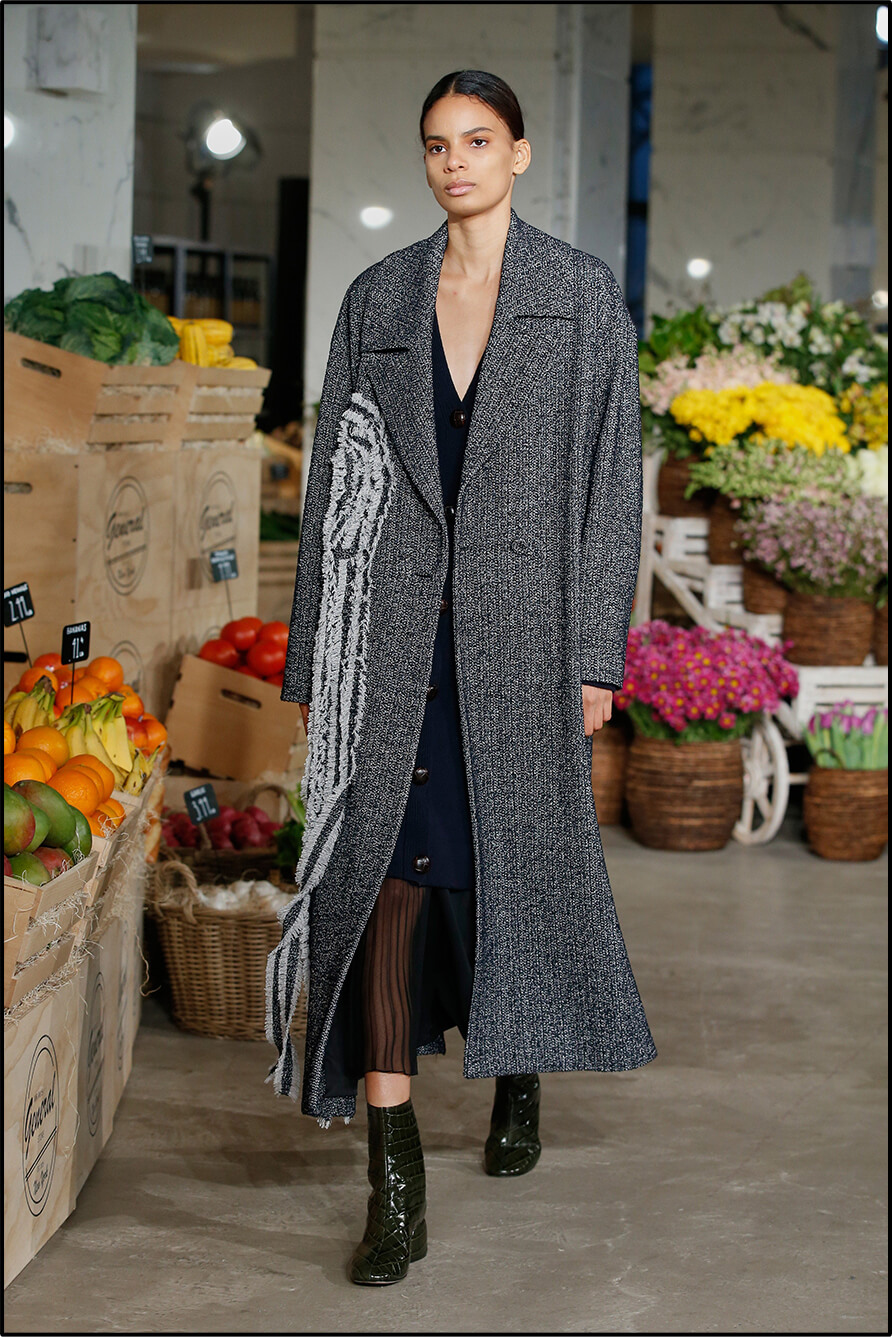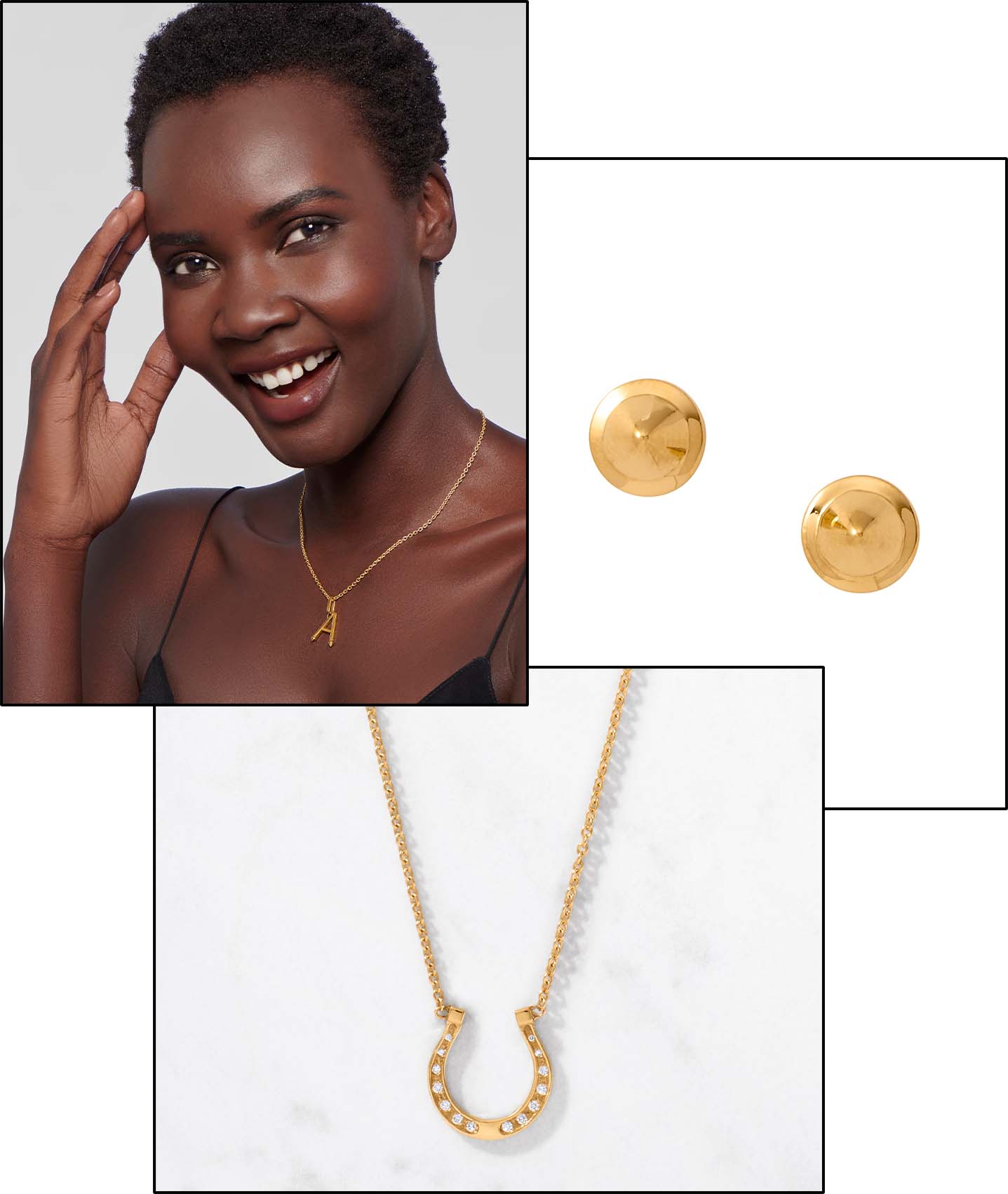 TREND: LONG SKIRTS & DRESSES
Donning a mini-skirt isn't the only way to feel sexy and feminine. Designers cut their luscious long skirts and dresses from rich fabrics, close to the body, sheer and slit up the sides. Add a boot, a fitted shirt or minimal top, and you are good to go.
THE LOOK: Dress by Stella McCartney