If you're like us, you don't really need an excuse to visit the Metropolitan Museum of Art, but if you have a particular mission, even better. A few weeks ago, we were invited to a private viewing of a spectacular exhibit entitled, Golden Kingdoms, Luxury & Legacy in the Ancient Americas.
Filled to the brim with ancient gold artifacts culled from collections around the world, this exhibit includes over 300 works of art and is a golden opportunity to view rare pre-Columbian artworks created by numerous civilizations across Latin America, including the Incas and Aztecs, infamous for their love of gold.
Beautifully displayed throughout several intimate galleries, this exhibit guides you through various historical periods (from 1200 BCE to the 16th Century Spanish Conquest of Latin America) and along multiple countries including Mexico and Peru, and the Central American continent.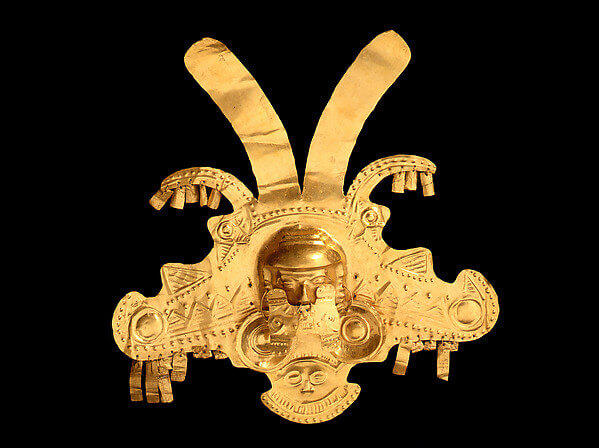 Ripe with symbolism and iconography, the gold artwork ranges from curiously large nose ornaments and earflares to spectacular crowns, pectorals, masks, and pendants. Ancient civilizations didn't hold back when it came to displaying their love of adornment. Understatement was not an option. Steeped in transformation and ritual, ancient Americans used gold metalwork, among other precious materials, to dramatic effect.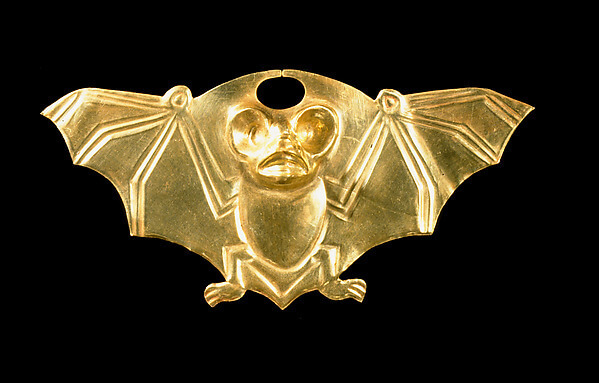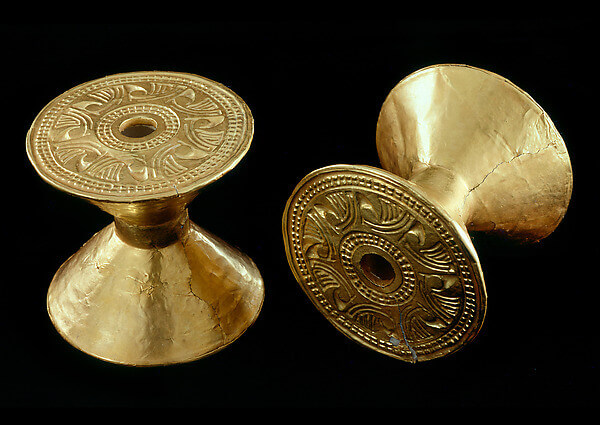 Some of our favorite artworks are those that feature animal motifs like monkeys, frogs, reptiles and birds. Nature was a clear, dominant force for these ancient artisans and while many of the interpretations appear quite realistic, there remains a fascinating, supernatural aura about them. We were also taken with the variety of masks throughout the exhibit. Mainly fashioned from thin sheets of gold using the repose technique, the masks possess an otherworldly dimension, some quite charming, while others are uncanny in their eerie animation. Oh, what stories they could tell.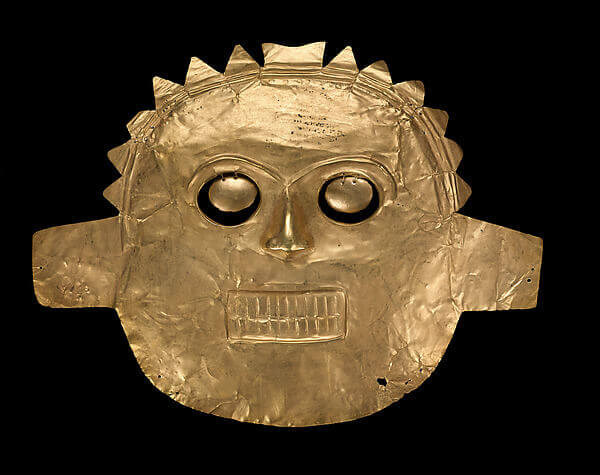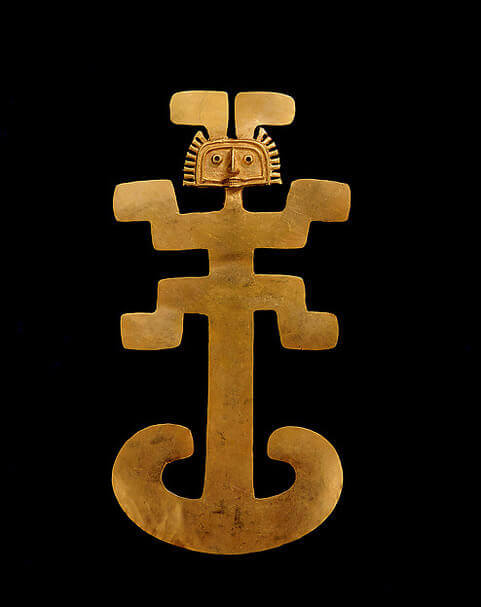 This extraordinary collection of masterpieces is a celebration of ancient American civilizations, their fascination and belief in the divinity of gold, and their brilliant artisanal capabilities as they experimented with gold metalwork over many hundreds of years and across wide swathes of geography. Truly fascinating, Golden Kingdoms will leave you spellbound and under the heady influence of the power and beauty of gold. Don't say you weren't warned.