The late, great Vogue & Harper's Bazaar editor, Diana Vreeland famously proclaimed, "Pink is the Navy Blue of India," referring to the boldy-colored, free-spirited daily costume of the country's inhabitants. Vreeland had a knack for dramatic declarations ("I loathe narcissism, but I approve of vanity" or "Unshined shoes are the end of civilization.") and a gift for sensing shifts in the fashion landscape before anyone else. But clearly, she missed the mark on India, because if you had to assign the country a color, certainly it would be gold.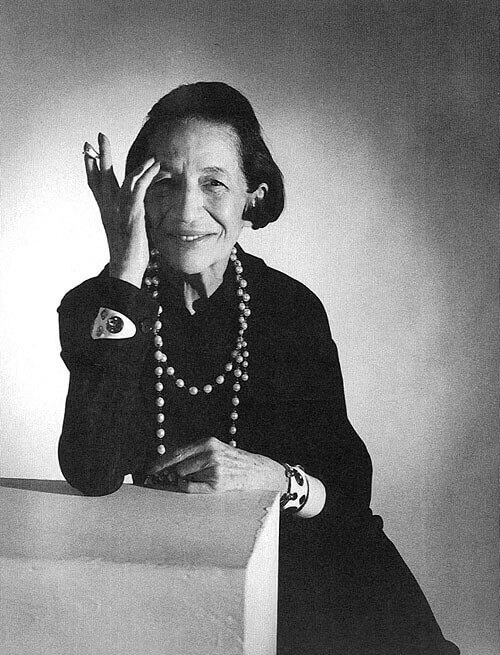 The cultural importance of gold in India goes back thousands of years. The great ancient Hindu philosopher Kautilya (aka – Vishnugupta or Chanakya) authored a storied treatise called Arthashastra. Experts believe that this long, intensive work was written around 150 BCE. Essentially functioning as a manual on political and economic governance, it included passages relating to everything from war and peace to animal husbandry to the economy. But here's where it gets interesting. Kautilya also provided kings with instructions on how to immerse themselves in the 'mineral wealth' of their land so that they could control the assets of their mines and ultimately their territory. He stipulated that it was their duty to bedeck and bejewel themselves to prove their success as kings. Sounds like an ancient precursor to status dressing.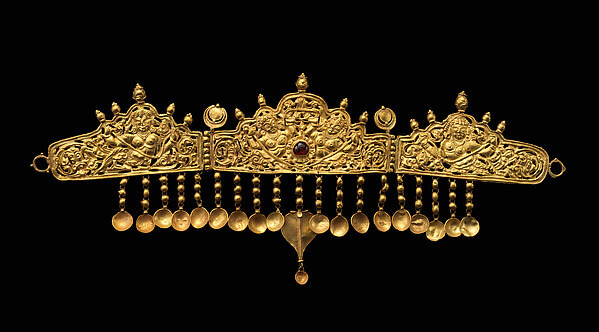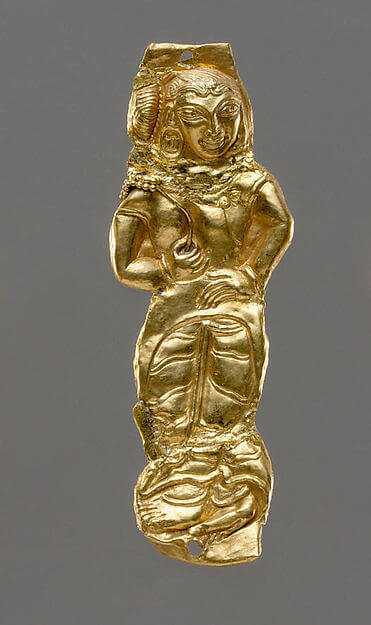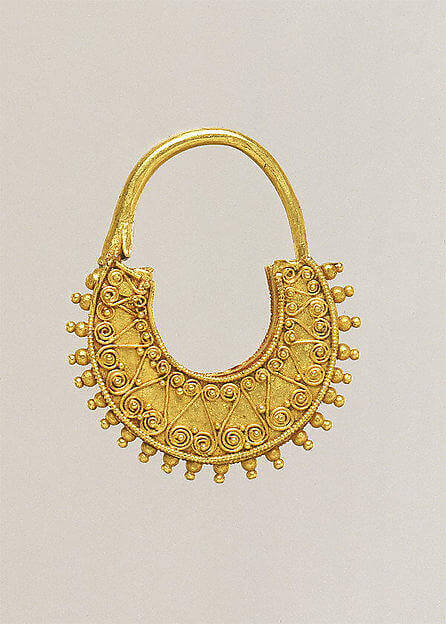 The affinity for adornment in India is legendary. Ancient Hindus were fascinated with mythical dieties, astrology, and superstitions. Early Indian jewelry depicted their mystical obsessions. Much of their ancient gold was imported from Rome or China and throughout history right up through today, Indians refused to wear jewelry that wasn't crafted from 22 or 24 karat gold, preferring the luxurious, rich yellow hue of the higher karat gold qualities. Because they held gold in such high esteem and considered it a gift from the gods, they refrained from decorating any other metal with gemstones, as gold was the only metal they felt worthy of this decorative art form.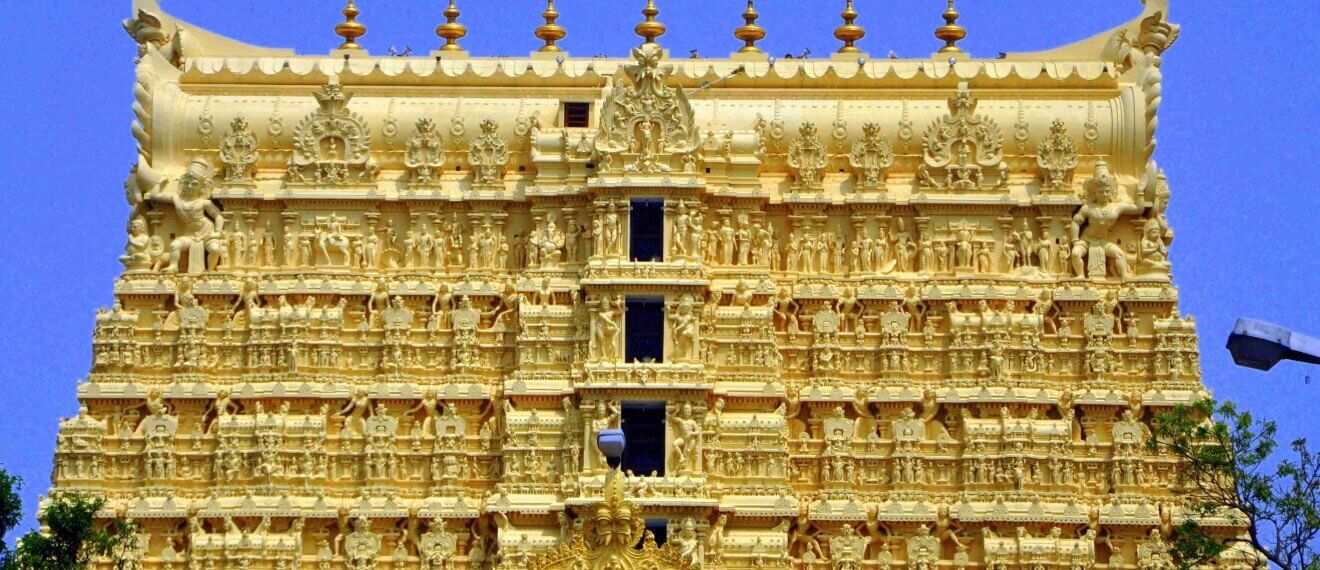 In Thiruvananthapuram, Kerala, India sits the spectacular Padmanabhaswamy Temple. This ancient Golden Hindu Temple was constructed in the 6th – 9th centuries and is now a historical site worth billions of dollars in gold and gemstone artifacts, coins, statues, shrines and jewelry. It is considered the wealthiest place of worship in the world, and contains additional vaults that still remain closed with as yet undiscovered artworks and riches that may hold a value upwards of a trillion dollars alone.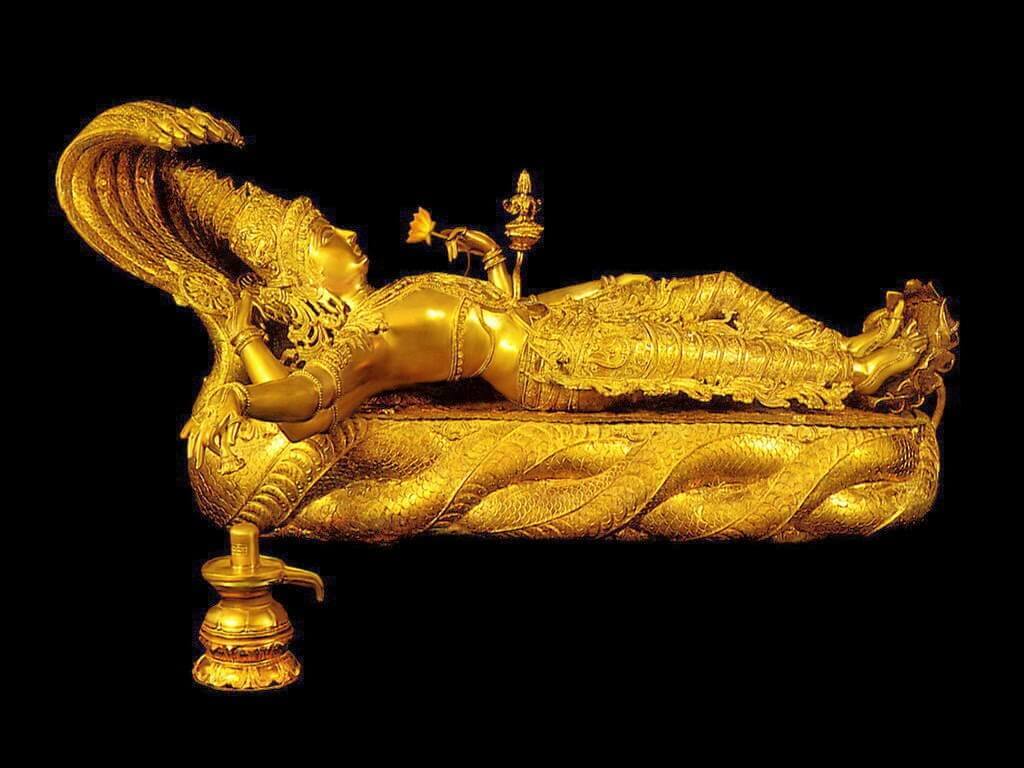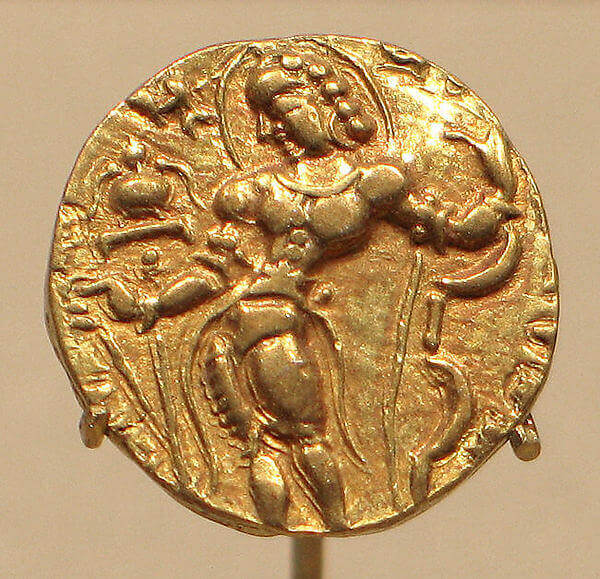 The main, multiple chambers of the temple bequeathed extraordinary treasures including 2000 pounds of gold coins, some dating back to 200 BCE, gold-shaped rice and sticks, as well as a giant gold throne covered in hundreds of diamonds and gemstones that was intended for a very large, 18 foot Hindu Diety. Boxes upon boxes filled with gold jewelry, gold chains and solid gold body armor for the Diety were also discovered.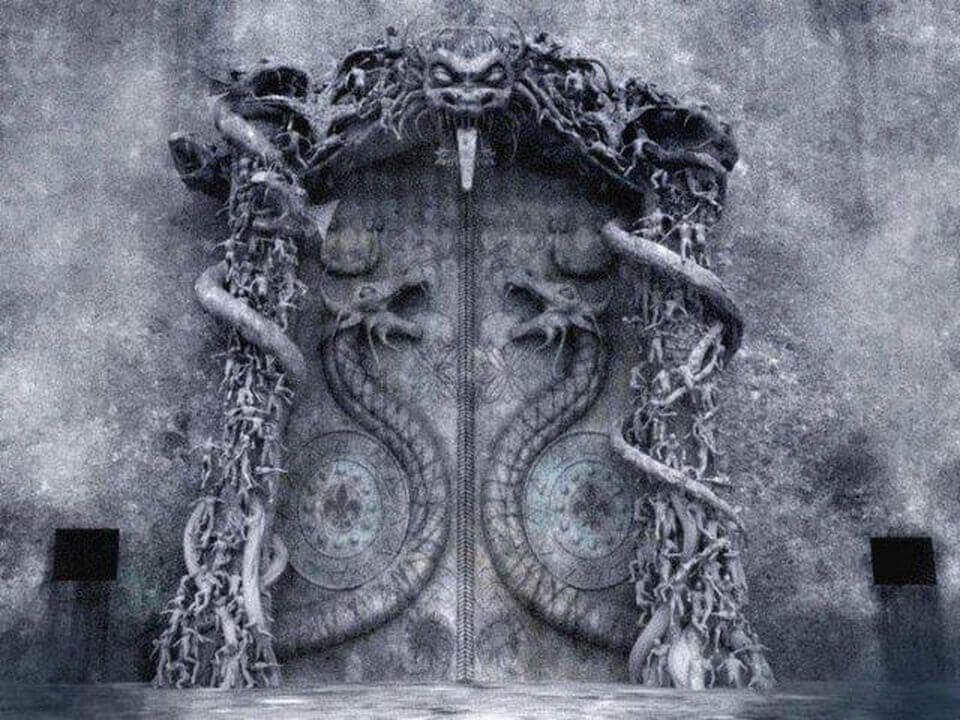 The unopened antechamber known as Vault B of the Padmanbhaswamy Temple has a curious history. Its story seems plucked right out of a Raiders of the Lost Ark movie. A thick steel door protected by giant snarling serpents literally has no obvious way of opening, but keeps the secret treasures of Vault B safe and secure. Legend has it that only a person who is considered a 'high level Sadhus' (a Hindu ascetic) can gain entry to the vault and only when they recite the ancient chant of the Garuda Mantra can they open the mystery door. The door is said to have been sealed by the sound waves of this chant, however, it is currently thought that there is no living person that has this power. An attempt by anyone else to open the door is expected to bring about untold natural disasters around the world.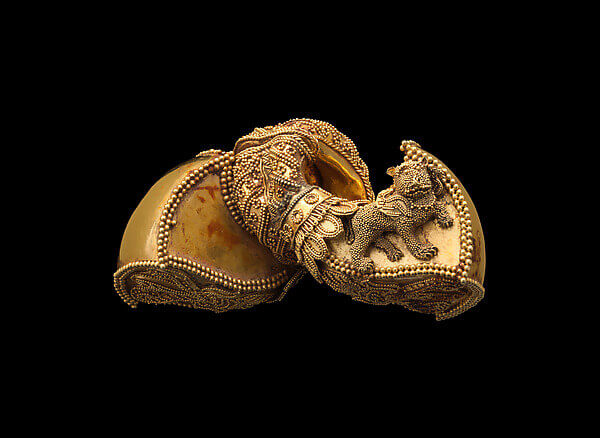 The craft of gold-smithing and jewelry making in India runs deep through the culture, however, very little archived ancient jewelry exists today. Indians believed that karma could be transferred from one jewelry owner to another via a piece of jewelry, so it was customary to melt pieces down for reuse.
It's impossible to talk about the history of gold jewelry and gold use in India without delving into the Mughal Empire. Considered to be the last 'Golden Age' of India, the Mughal era lasted from 1526 – 1857 and introduced Muslim rule to the Indian subcontinent. The Mughal's ushered in a truly opulent manner of dressing with swaths of rich silks, woven with real gold threadwork and decked out with jewels from the tips of their turbans to the bottoms of their Salim Shahi, gold decorated slippers.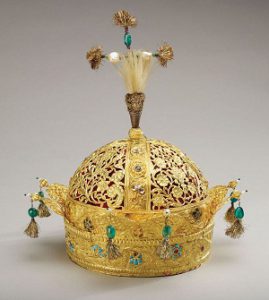 The Mughals were conquerors that ruled India with a combination of Persian, Turkish and Mongolian cultures, and the customs of the Hindu kings of Rajasthan and Rajput. Their massive wealth and desire for ornamentation led to an insatiable desire for lavish jewelry, sumptuous clothing and a decadent lifestyle.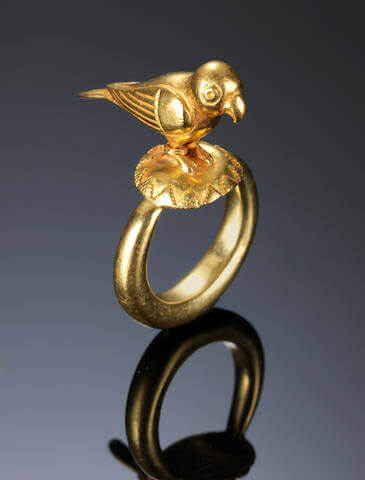 The Mughal influence in design ushered in a love for floral and nature-inspired motifs and innovative techniques still in use today like Taxila (enamel work on the underside of gold jewelry), Kundan (stone setting in pure gold) and Jadau (heating and beating gold until it becomes soft enough to create a framework for inlaid gems) as well as classic jewelry techniques like Relief, Hammering and Granulation.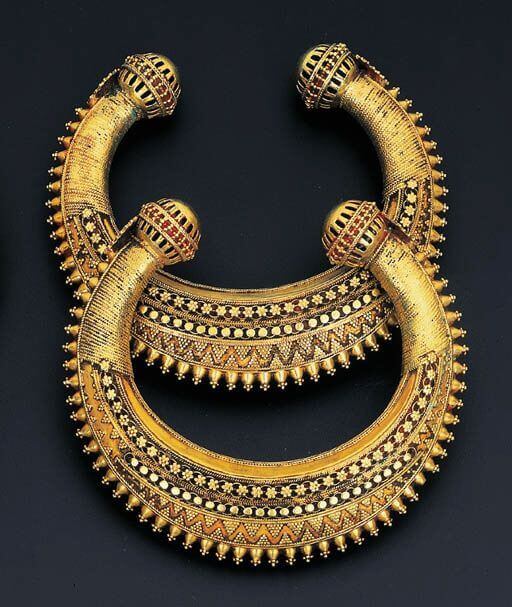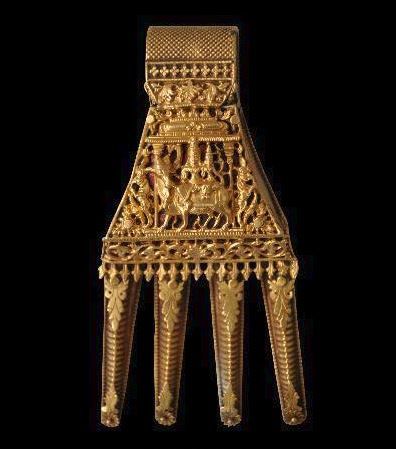 Thankfully India's superb artisans and dedicated jewelers and goldsmiths continue to lure lovers of art and fine jewelry the world over with their unmatched creativity and respect for the beauty and time-honored traditions. India is a jewel in and of itself.