The power of pure gold cannot be understated. For centuries, man has been drawn to its natural glow and deep, rich hue. But make no mistake, our affinity to this rare, celestial substance hasn't waned one troy ounce over the millennia. Over time though, we have gained a greater understanding about the artistry of gold jewelry design and the joy and responsibility of modern adornment.
Collecting and wearing 24 karat gold jewelry, which is the purest gold possible, is empowering in its beauty, its value, and its mythical connection. But like any piece of fine jewelry, 24 karat gold jewelry must be cared for correctly. Even though 24 karat gold is a divine, precious metal imbued with unique qualities it is quite easy to maintain. Here are our hard and fast do's and don'ts of caring for your 24 karat gold pieces. Let's just say that it's all about that glow.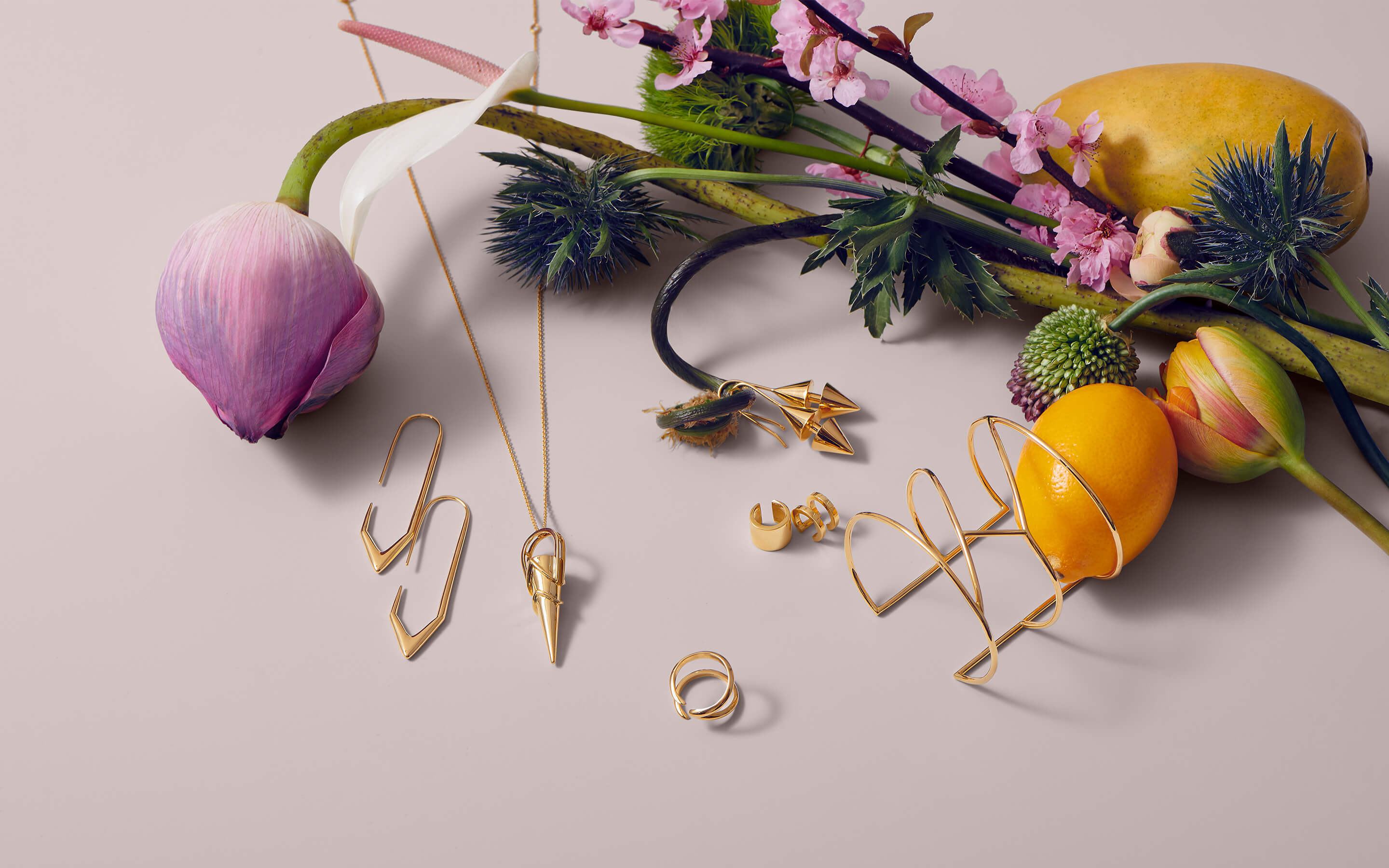 GOOD TO GLOW:
Always remove your 24 karat gold jewelry before washing your hands or showering. Hand soaps, hair products like shampoo, conditioner, and styling products, as well as hand and body lotions, can contain harmful perfumes and chemicals which can dull the natural glow of your beautiful gold jewelry.
Polish 24 karat jewelry with a soft chamois cloth to keep your pieces lustrous, glowing, and dust-free.
24 karat gold jewelry doesn't tarnish, but it can get dirty and oily from continuous wear. You can gently clean your pieces with warm water and a few drops of mild liquid soap such as Palmolive to remove surface debris. It's also essential to thoroughly dry each piece gently with a soft cloth. Take care to not apply too much pressure to 24 karat gold jewelry when cleaning or drying.
Always separate your 24 karat gold jewelry when storing. It's best to keep these precious pieces in clean, individual compartments to avoid scratching.
You may take your pure gold jewelry to a professional for cleaning, however, make sure you find an expert who knows how to handle 24 karat gold.
24 karat gold jewelry is inherently softer than other lower caratages of gold jewelry. The softness of pure gold is one of the qualities that makes it more luxurious and unique; therefore, 24 karat jewelry needs to be treated with a little extra care to prevent bending and dents.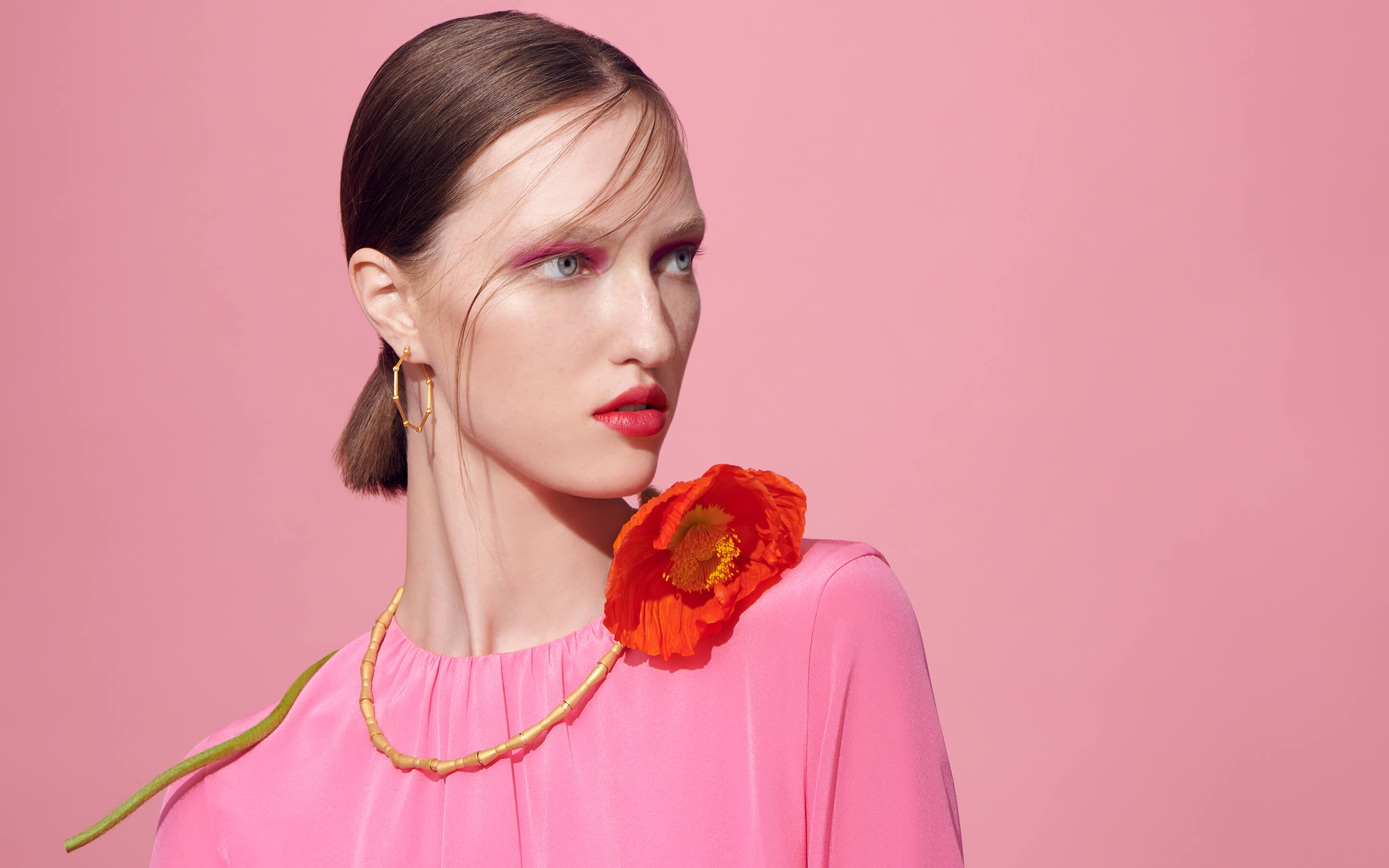 NO-GLOW:
Make sure your 24 karat gold jewelry doesn't come into contact with chlorine (swimming pools and jacuzzis are a total no-glow), bleach, and other harsh cleaning chemicals.
24 karat gold jewelry won't make your workout easier, so its best to leave those pieces at home while you exercise. Excessive perspiration, moisture, and makeup can dull the glow of your pure gold jewelry.
It goes without saying that you should never spray perfume, on or near your 24 karat gold jewelry. It's best to accessorize after your fragrance has had a few minutes to dry on your skin, minimizing the opportunity for those chemicals to harm your jewelry.