The art of arm candy is really about styling bracelets and cuffs with your everyday looks. Whether you are a maximalist, minimalist or a jewelry newbie, keep reading to see what we recommend for you.
THE MAXIMALIST APPROACH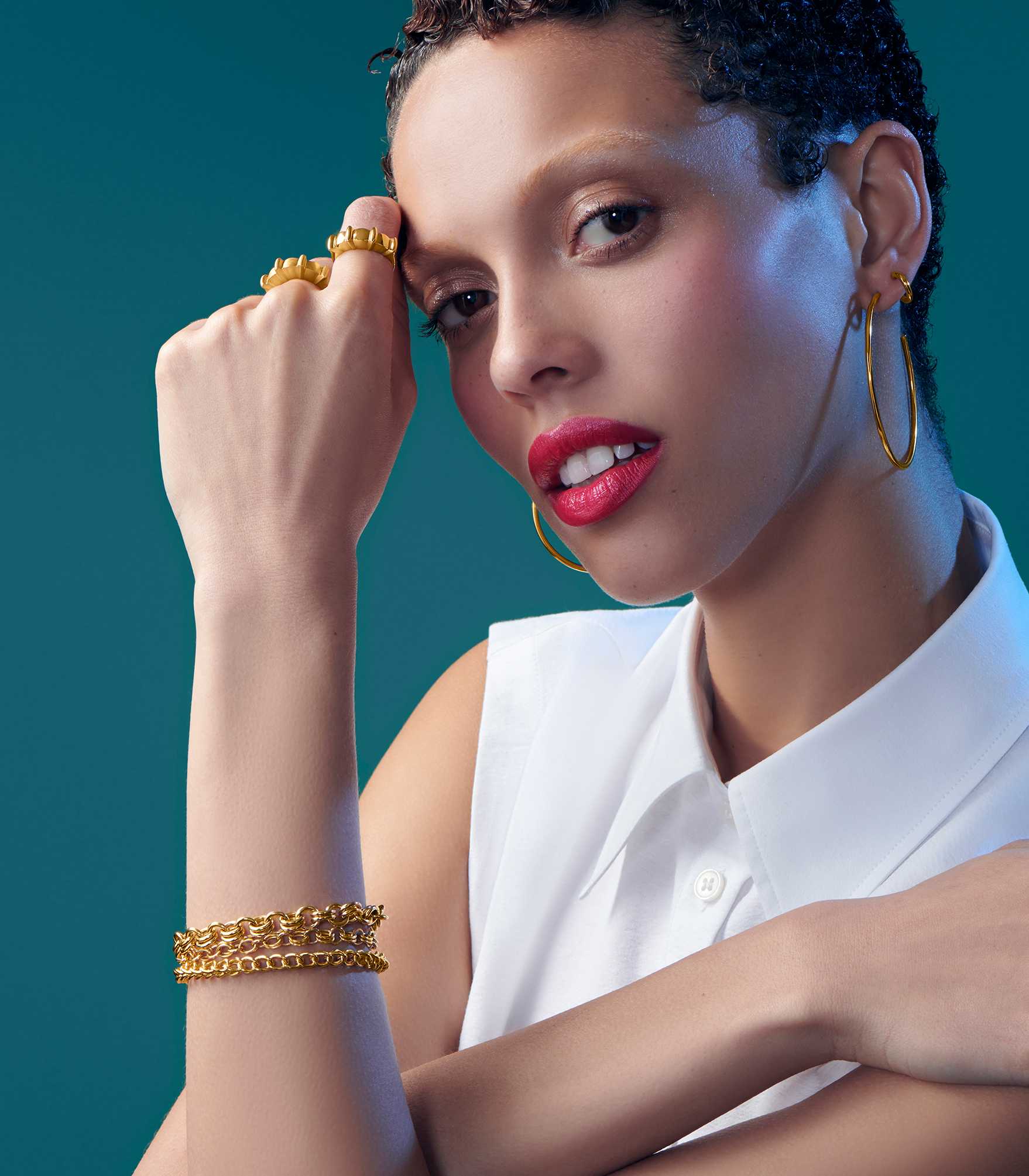 Maximalists have no problem with adding more. The key is to keep things elegant and sleek while indulging your jewelry jones. For this reason, we like to layer bracelets (not cuffs), one on top of the other, making sure to include various sizes and different links. Noa is wearing our Foxtail Bracelet, Double Link Bracelet Heavy and Double Link Bracelet Light — each handcrafted from solid 22 karat gold.
THE MINIMALIST APPROACH
Coined by Ludwig Mies van de Rohe in 1947, the phrase "less is more" remains an important tenet of a minimalist's approach to style. Minimalists tend to wear one piece (maybe two) at a time; however, a multiple of the same bangle or bracelet represents the minimalist approach well. That's why we love the 22 karat gold Astra Bangle. These bangles are meant to be worn in multiples while maintaining a pared down and elevated style.
THE BOLD APPROACH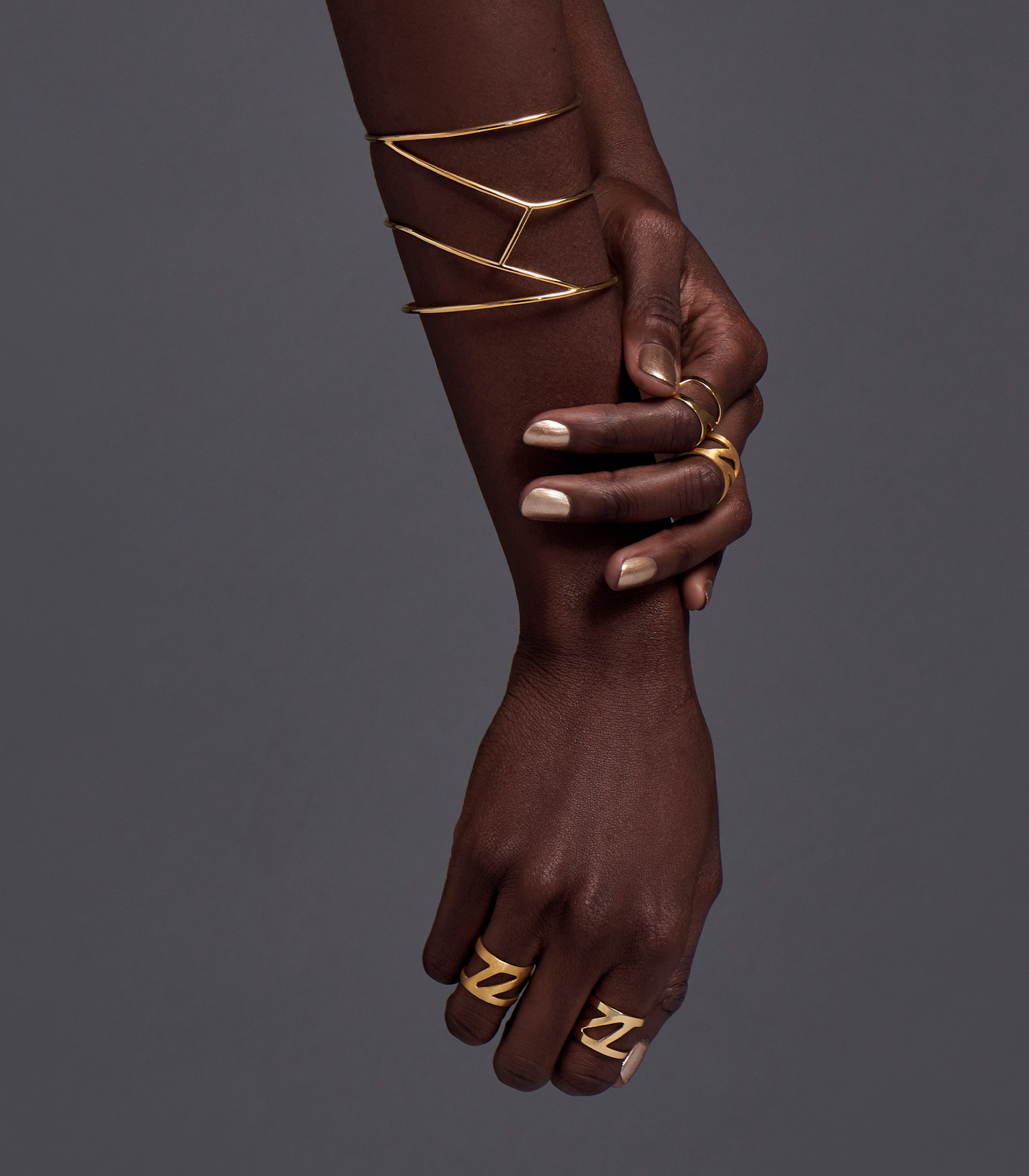 A bold approach to arm candy means taking a bit of a risk. Someone who adopts this style is prepared to invest in timeless pieces that offer an immediate and impactful statement. Wrist and arm cuffs represent the bold approach well. They evoke confidence and personal power. Our favorite bold cuffs include the Tall Maze Cuff, the Short Maze Cuff and the Open Cage Cuff, all handcrafted from solid 22 karat gold.
THE NEWBIE APPROACH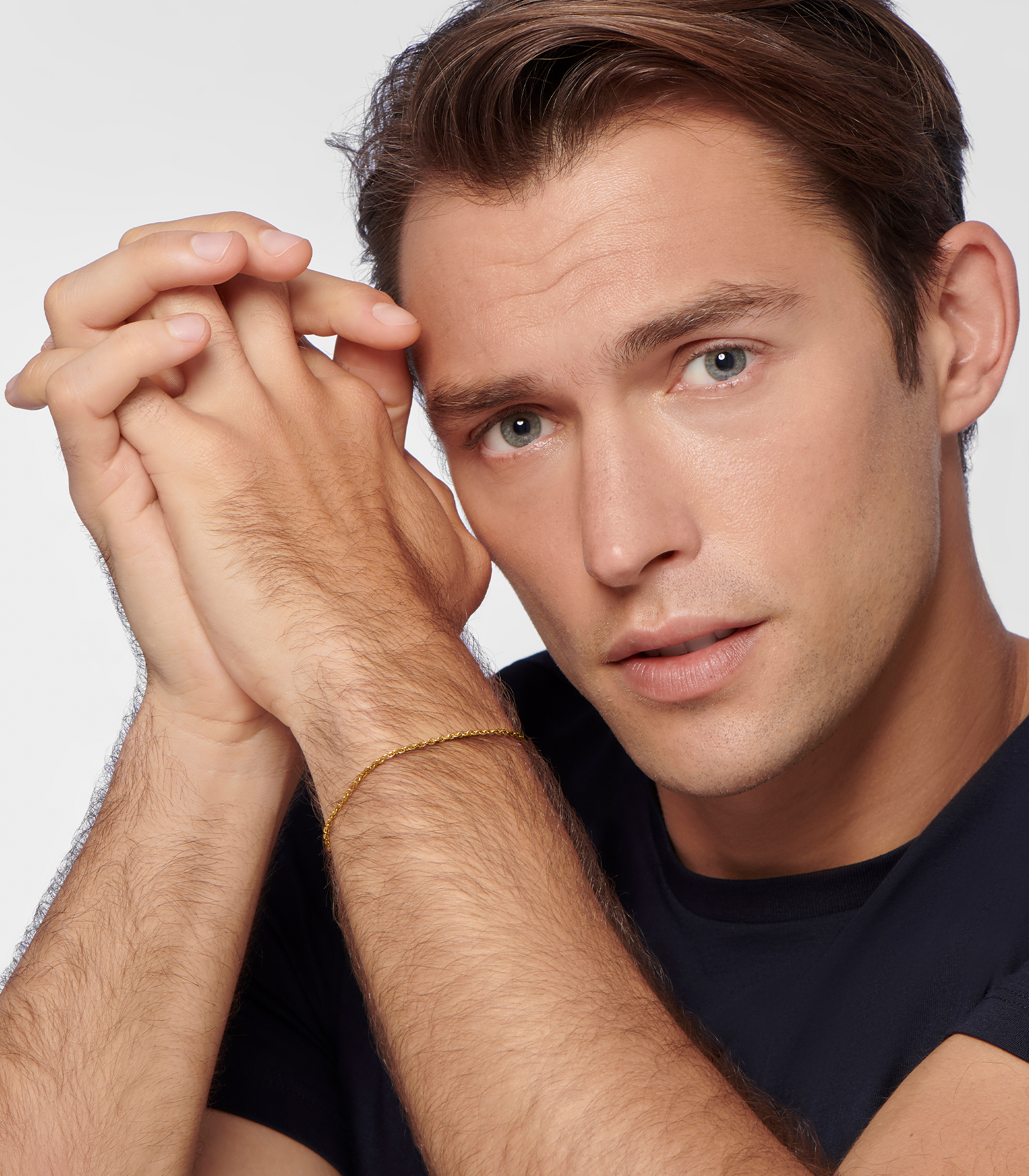 For jewelry novices who are finally ready to invest in jewelry beyond a ring and watch, we suggest a slow and easy approach. Start your arm candy adventure in a simple but impactful way by investing in a simple chain bracelet. Think 22 karat gold Cable Link Bracelet 2 mm or 22 karat gold Cable Link Bracelet 1 mm. If you like the look of arm candy, consider the larger Perigee Bracelet, also crafted from 22 karat gold.