1. Tell us about Auvere and your role in the company.
Auvere is a purveyor of 22K and 24K gold jewelry. I am the designer and Chief Creative Officer which means that in addition to designing the pieces we offer, I am the caretaker of the look, feel and voice of Auvere.
2. You were a lawyer for a while. Tell us about that time. How did you make the transition from law to design — particularly jewelry design?
I was a real estate lawyer in two large international firms for a significant period of time. But I've created things for as long as I can remember. I went to law school because it was intellectually challenging and "parent approved". I chose real estate law because it was tangible — I was part of a team that built structures. I liked that. I learned years later, however, that I could not ignore the need to create my own tangible and beautiful things.

As for the transition? It was a slow and winding one. After devoting myself wholly and completely to my law career for some time, I knew that I needed to express myself differently — creatively. But to be creative, you need to be vulnerable and open. You need the time to get acquainted with the world all over again. Being a lawyer in what they call "Big Law" means you have limited time for a life beyond the basics. Your world narrows dramatically. You learn to mask and contain your emotions. You forget to explore. And your mind seldom wanders.

As a release from my law career, I delved into photography on free weekends and vacations. For about five years, I explored New York City (and then other countries) with my camera. I created a blog in which I posted photos (mostly black and white) and talked about why I took the photograph. In time, I started to reconnect with my creative impulses. But it wasn't enough. I wanted to make things one could use. I started by taking classes at Parsons in branding, design and pattern making. Not long after that, I created Peryton, where I design and sell finely crafted handbags and small leather goods using gorgeous materials and showcasing fine craftsmanship.

Not long after I launched Peryton, my boyfriend, Steven, approached me with an idea to make modern, sculptural jewelry from 22 and 24 karat gold. Steven previously founded a precious metals platform and saw this as an opportunity to do something different in the jewelry space. Steven's desire to create a new jewelry brand also coincided with my decision to leave the law — at least temporarily — to pursue this thing called life.

I love design — whether leather goods, furniture, interiors or jewelry. And I relish the idea of creating something from scratch. So even though I was (and still am) very busy with Peryton, I could not say no to the opportunity Steven presented to me. Also, I admire Steven's business acumen and drive, and Auvere offered a chance to work with him more closely on the commercial side of building a brand.
3. In what ways has your background in law influenced or helped you get to where you are now?
Being a lawyer means solving problems under tremendous pressure and tight deadlines. There is an urgency and intensity to practicing law in large firms in New York City that is unlike anything I have ever experienced. I've walked away with the ability to apply a laser-like focus to what I am doing and to produce large quantities of work under tight deadlines without buckling under the pressure.
4. Do you have a design philosophy? If so, what is it and is it the same or different for your leather goods line, Peryton?
I love architectural, sculptural shapes. Minimalism is usually at the heart of everything I do design-wise. You see it in my work for Peryton. There is incredible beauty in linearity and subtraction. But then again, I have these maximalist moments and a need to surprise and delight. Moments where I need to inject something extra to tell the story of the piece fully. So, for the most part, less is more. But on occasion, more is more and is just awesome.
5. Tell us about the creative inspiration for each collection.
The Celestial Collection reflects two inspirations — the provenance of gold, which is made when stars collide — and the recent discovery of the seven exo-planets, which look so earthlike but so pristine and untouched that I felt a longing to escape to one of them. The Arignote Collection — of which only a part is available at the moment — is based on my love of geometric shapes and lines.
6. What type of woman did you have in mind when designing the collections?
The Auvere woman is someone who wants beautiful and exclusive pieces of jewelry, but who also wants to make a good financial investment. So she buys pieces in 22K and 24K gold. The Auvere woman collects jewelry not to store in a safe, but to wear and enjoy. She is charmed by the natural qualities that are inherent to purer forms of gold. She appreciates the rarity of gold. And she cherishes the human touch of handcrafted pieces.
7. What is next for Auvere in terms of design and collections?
After planets, stars and geometry, I would like to explore earthy and natural forms in the third collection. The dark side of nature as well as the light. There is obvious freshness in youth and newness, and I will go there. But I also want to explore the beauty of shapes formed by the decay and age — fossils and bones, curling leaves and old branches, antlers shed, feathers on the ground. That's my Peryton instinct in some ways — but I plan to recreate that feeling in a way that is particular to Auvere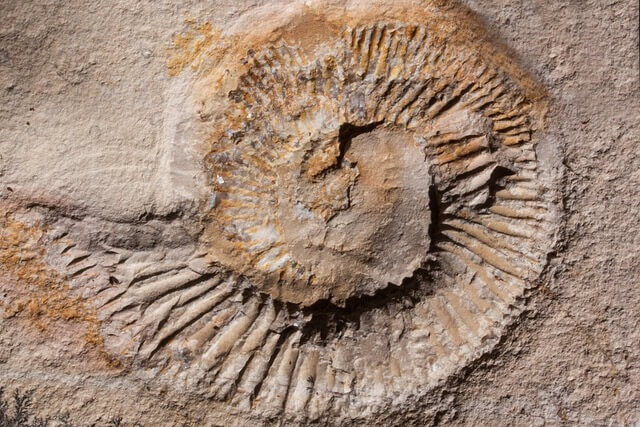 8. What is your vision for the future of the brand?
I hope that the brand will play an important role in the incredible story of gold. In addition to offering handcrafted 22K and 24K gold jewelry, Auvere hopes to increase awareness about the astute financial investment one makes in purchasing 22K and 24K gold jewelry.
9. Name three style icons that you admire and tell us why?
Tilda Swinton. Her style is authentically hers. Never forced. When she wears something unconventional, it looks completely right on her. She is not struggling to stand out.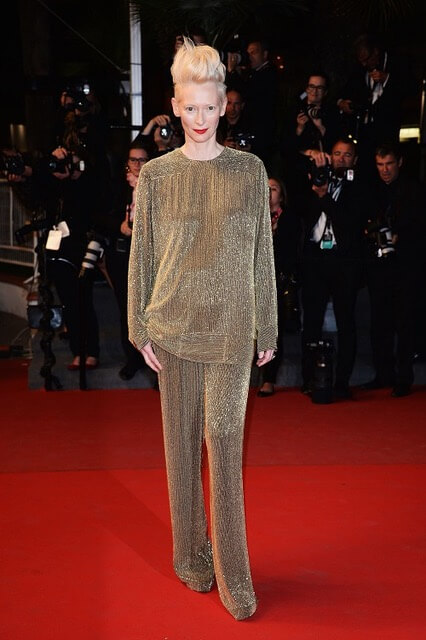 Michelle Obama. She is so statuesque and has such a powerful presence that what she wears is secondary to the way in which she commands attention. Which is how it should be. Clothing and jewelry are supposed to accentuate the beauty of a person — not dominate it.

Rihanna. She loves risk. She loves design. She loves the pomp and circumstance of costume. That kind of passion and love for beauty is infectious. I also like the way she supports new designers.
10.What is the most treasured item in your personal jewelry collection - something not designed by you?
Well — I have two pieces vying for that position — a 22K gold ring that I bought in Greece in 2005 and a 22K gold necklace I bought in Istanbul in 2008. The design of the ring was based on an antique piece — very detailed, large and heavy. I loved the rich yellow color and the weight of the ring on my finger. The necklace, a close contender, is a lustrous brushed gold tulip pendant — one of my favorite flowers.
11. Name five of your favorite clothing designers in the market today.
1. Nicholas Ghesquiere
2. Josep Font
3. Haider Ackermann
4. Raf Simons
5. Maria Grazia Chiuri

12. What is the best advice that you have received?

From my Dad: If you want something, don't wait for it to be given to you. Make it happen. If you don't like the way something is going, don't wait for someone to fix it. Make the adjustments needed to change your circumstances. From Steven: Think bigger.

13. What makes Auvere jewelry different? How do you define the brand's aesthetic?

I hope that people love the pieces that Auvere offers. What makes Auvere's jewelry special is the luminosity and headiness of 22K and 24K gold complemented by a design aesthetic that is sculptural and refined.

14. Luxury is an overused word these days. How do you define it?

When I was a lawyer, luxury meant sleep and time to myself. In terms of tangible pieces, luxury means fine craftsmanship combined with beautiful, exceptional materials to make something that transcends time and trends.

15.What did you want to be when you were a kid?

A designer, a lawyer and an astronaut. Two out of three isn't bad!

16.What's your favorite piece of Auvere jewelry right now?

Wow! So hard to choose. I think the Callista Cuff. When I wear it, I feel like a superheroine.

17. Tell us a little bit about your design process.

Sometimes an idea sparks very clearly and brightly and multiplies quickly into several designs. This happened with the Celestial Collection. At other times, I see a glimmer of something. But I have to push hard to develop that glimmer of an idea into a collection. Lots of sketches end up in the garbage bin before the collection materializes. Arignote happened that way. The Arignote collection is still happening, actually.

I rarely create mood boards except when we start to build the art direction of the photo shoot for the pieces. I hold on to a few inspirational photos or articles, but I usually have a good sense of my inspirations in my head. I do, however, walk around with a notepad and pencil as ideas pop up at odd times and places. Once I sketch the collection, I add detailed specifications and send them to our team of master goldsmiths in India who prototype the collection. We go over each prototype carefully and often revise and prototype again and again until each piece is just right. Once the sample is final, we move to production. The process is rather intensive and time consuming - but, worth it in the end.

18. If you weren't designing, what would you be doing?

Getting back into photography. I work with a photography team, Elliot Black and Rae Steil, on Peryton and Auvere photo shoots. When I see them get into the zone — that place where they know something good is happening between the model and the light, the camera and the product — I want to be there too. I invested in a beautiful camera that I rarely use these days.

Or interior design. I recently decorated our home from scratch, and I loved every second of it.

19. Introvert or Extrovert?

An introvert who, to the untrained eye, appears to be an extrovert.

20. Favorite quote?

"Any life, however long and complex it may be, consists of a single moment — the moment when a man finds out, once and for all, who he is." — Jorge Luis Borges