We're the first ones to champion bold, sweeping style statements; however, we also believe that you can just as easily make your mark with smaller, scaled-down jewels. This season AUVERE introduced an entire collection of mini golden moons, cool compact cages, and pared down pieces that are diminutive in size only.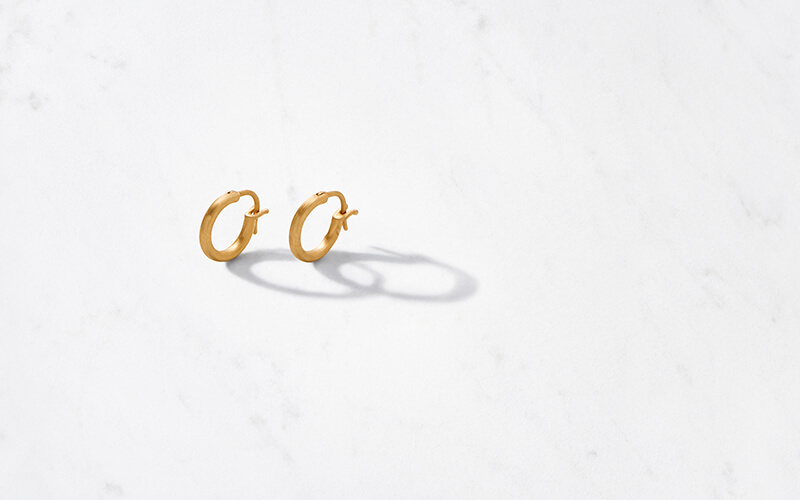 You know that old saying, 'good things come in small packages?' Our take on that saying is something like 'GOLD things come in small packages!' Our tiny treasures handcrafted in 22 karat gold are just as precious as their larger sisters and brothers. Small-scale pieces are ideal for daily wear and add a little golden glow to earlobes, collarbones, and wrists without stealing your fire.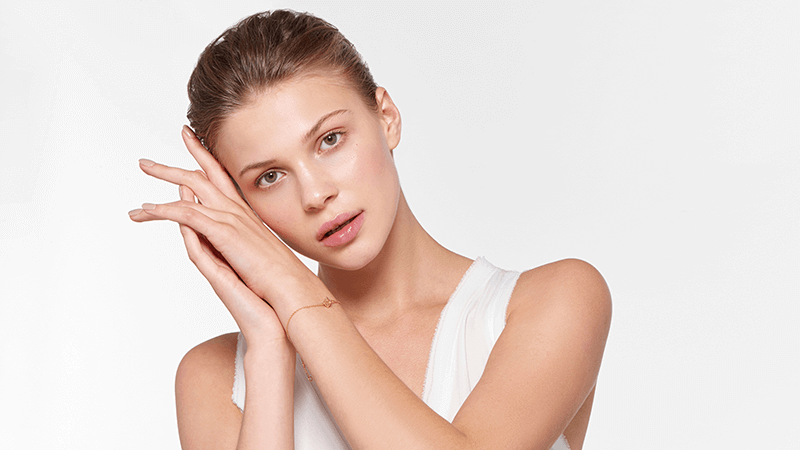 The brilliant thing about wearing smaller scale jewelry is that it looks perfectly natural as a single finishing touch. A purposefully-placed piece becomes an effortless part of your daily look, as integral as your lipstick. Our new collection of minimal miniatures was also designed to layer up with other like-minded pieces and to compliment your significant styling moments.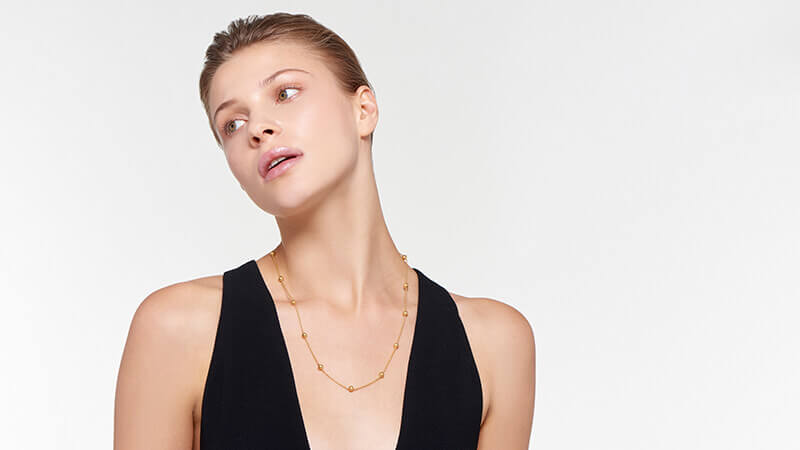 Either way, versatility is key. Take our Small Polished Golden Moon Earring. On its own, it dresses up your ear with a tiny shot of gold. If you've got multiple lobe piercings, you can take things a step or two further by adding the Celestia II Earring for a multiple moon moment and then a Double Moon Ear Cuff for a big bang.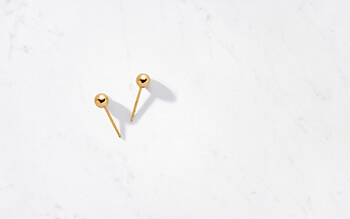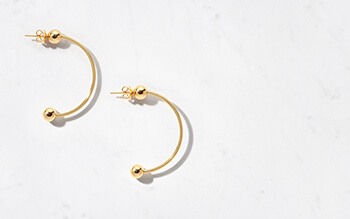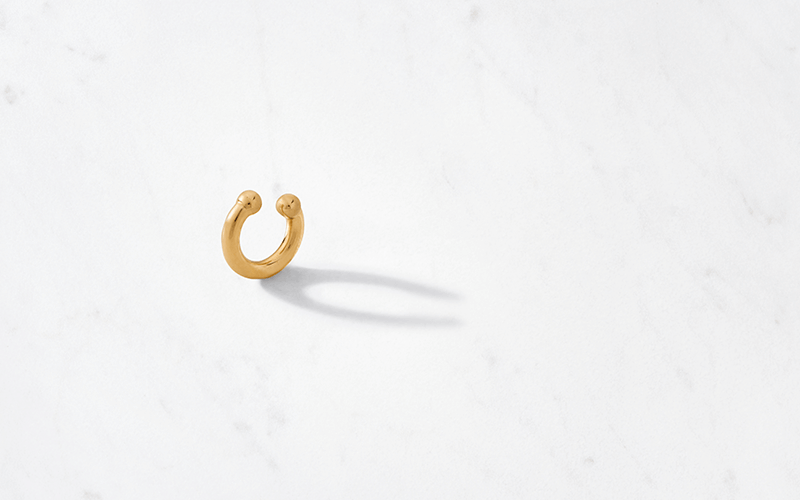 Whether you wear one jewel or pile on twenty at a time, it's the little things in life that bring joy and small moments of pleasure. Now that's major!