Japanese fashion designer Rei Kawakubo said it best. "For something to be beautiful, it doesn't have to be pretty." For centuries, Japanese artisans and creators have applied the fundamental concept of Wabi-Sabi (the art of imperfection) to everything from fashion, art, architecture, and design in all its forms. The western tendency for standardizing what we deem beautiful hinders the opportunity for beauty-realness. But thanks to generations of alternative thinkers from across the globe, we can experience a kaleidoscope of the perfectly imperfect.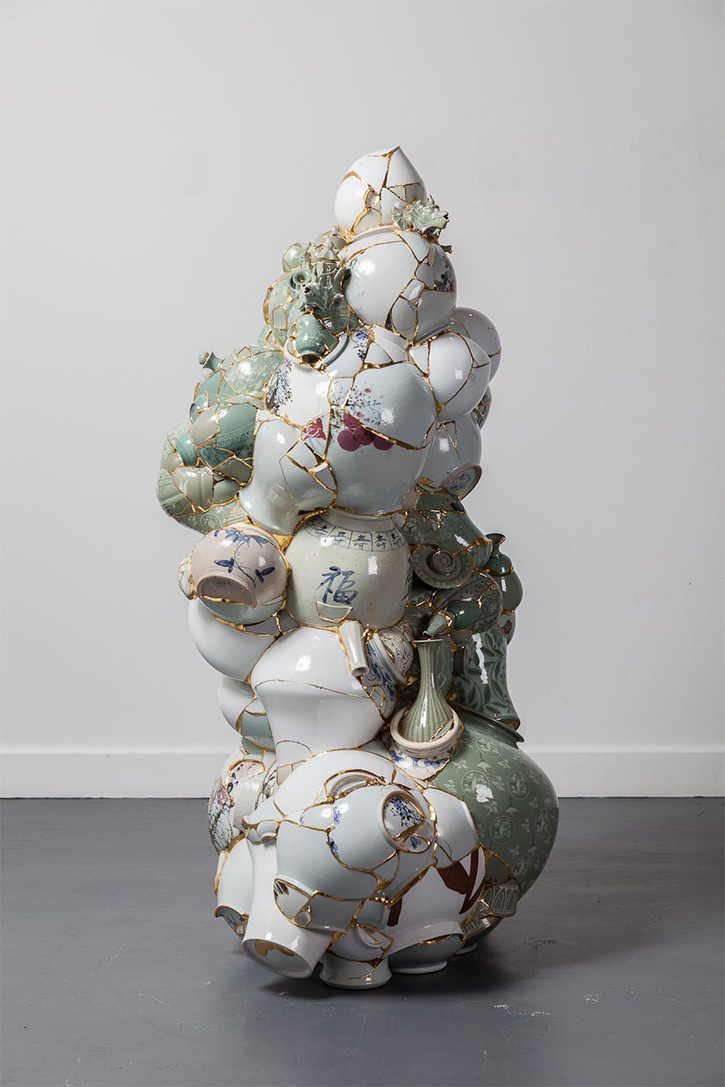 In the great tradition of Wabi-Sabi, the art of Kintsugi was born. In the 15th century, Ashikaga Yoshimasa, a legendary shogun, sent a one-of-a-kind broken teacup to China for repair. Thoroughly displeased with the clumsy results, Yoshimasa enlisted Japanese artisans to find an alternative method to fix the ceramic cup. The unintended consequence was not only a new technique, but a transformative action that gave life to a destroyed object. By the 17th century, Kintsugi became standard practice throughout Japan. Broken ceramic bits are bonded together using urushi lacquer (which is made from tree sap) and then dusted with powdered gold to accentuate the object's flaws and cracks.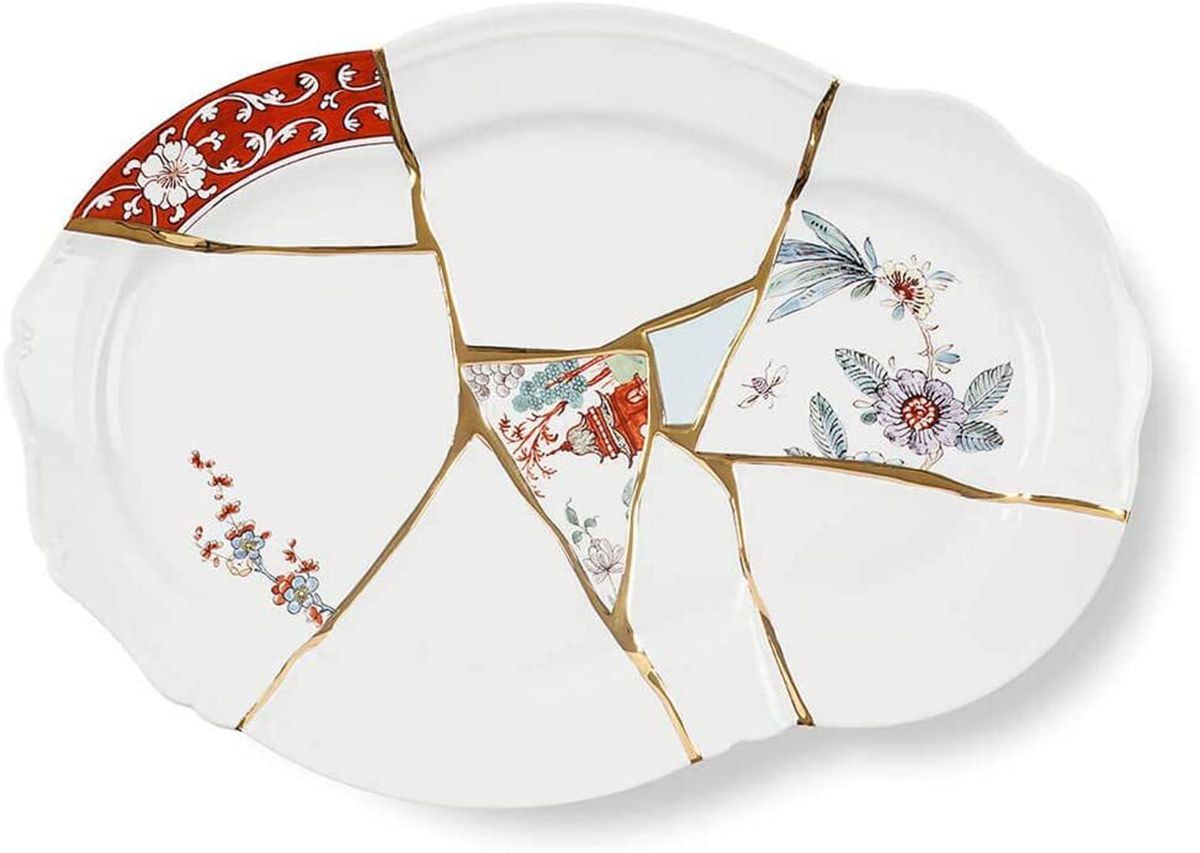 Kintsugi, ' golden joinery,' is a celebration of imperfection. It also happens to be an act of sustainability – a broken object or objects transform into another, new, useful object instead of tossing in the trash bin, avoiding more waste. The addition of pure gold in powdered form to highlight a flaw is particularly fascinating. No matter how you look at it, the addition of gold will draw your eye directly to its broken spot, not in judgment, but in renewed respect for its unique beauty as it takes on a new form and a new purpose. The original creators of Kintsugi understood the power of gold, and its ability to awaken the senses in both reverence and majesty.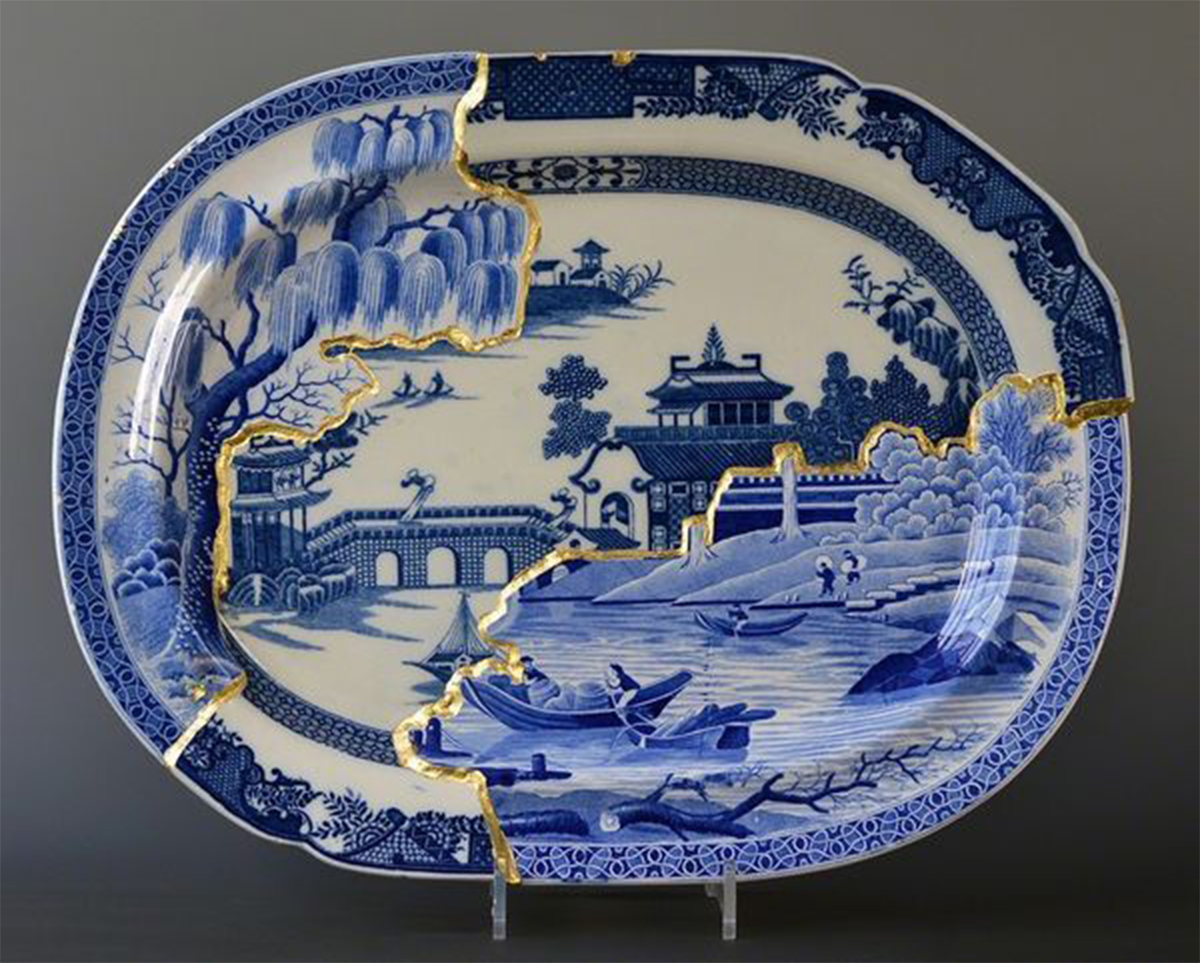 Today, Kintsugi is experiencing a resurgence. There's an interest in the broken becomes whole again, and an appreciation of an art form that pushes beauty forward beyond the pretty, and beyond the perfect for true beauty.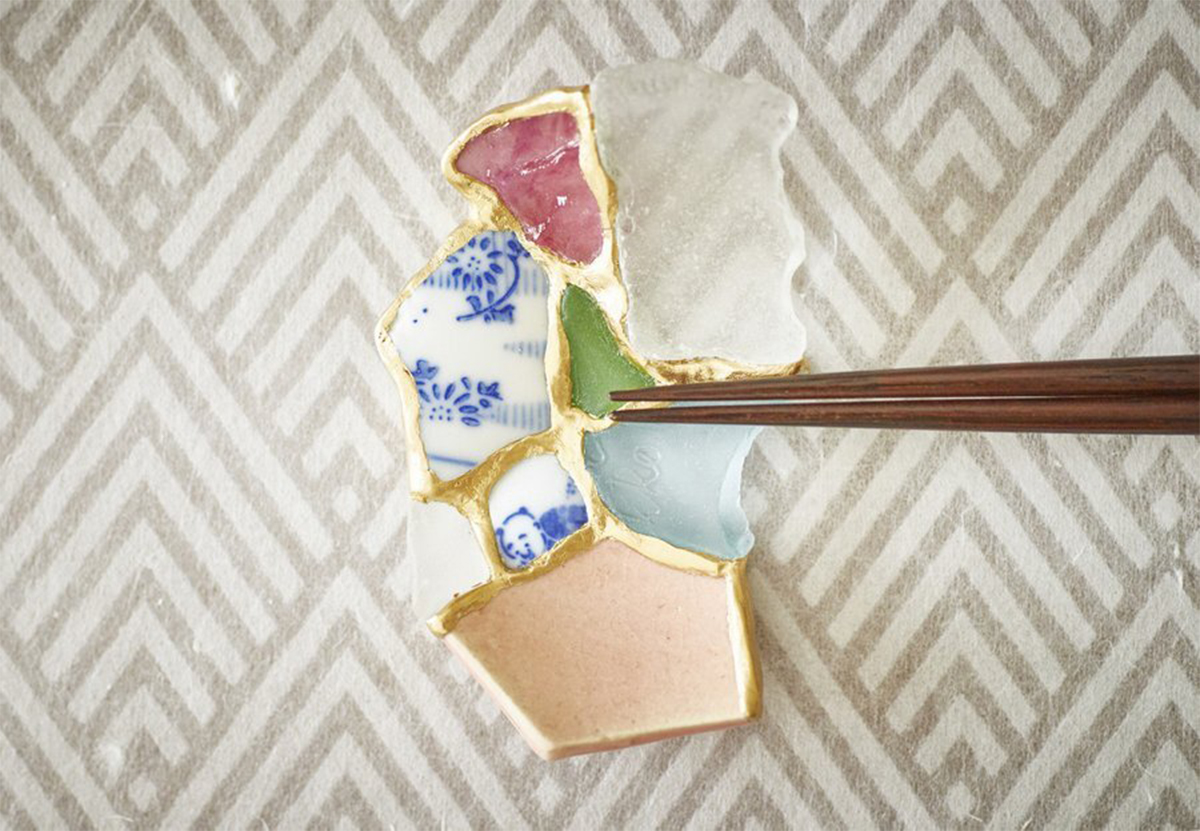 Brands like Seletti and Bernardaud have both creative and classic offerings of Kintsugi-style porcelain dinnerware. Korean artist Yeesookyung takes Kintsugi on an adventurous journey with each of her one-of-a-kind, sculptural porcelain masterpieces. British artist Paul Scott splices are opposing Delft blue porcelain pieces together, joined with gold-dusted cracks and fractures. Japanese ceramicist Tomomi Kamoshita joins the colorful sea glass with shattered ceramic pieces for unique, joyful chopstick rests.
In the midst of the 21st century, Kintsugi feels especially relevant, an ancient art form that parallels the present, seeking a positive transformation into the hopeful, the beautiful, and the perfectly imperfect.