In the spirit of the new year and the new decade, we're still clinking our crystal in celebration of all the good things to come. Of course, a glass of golden bubbly is our go-to drink of choice, but when you want to celebrate in high style, a dusting of golden flakes or a layer of gold leaf in your spirit du jour might be your thing. Here are a few of our favorites, from tipple to tea.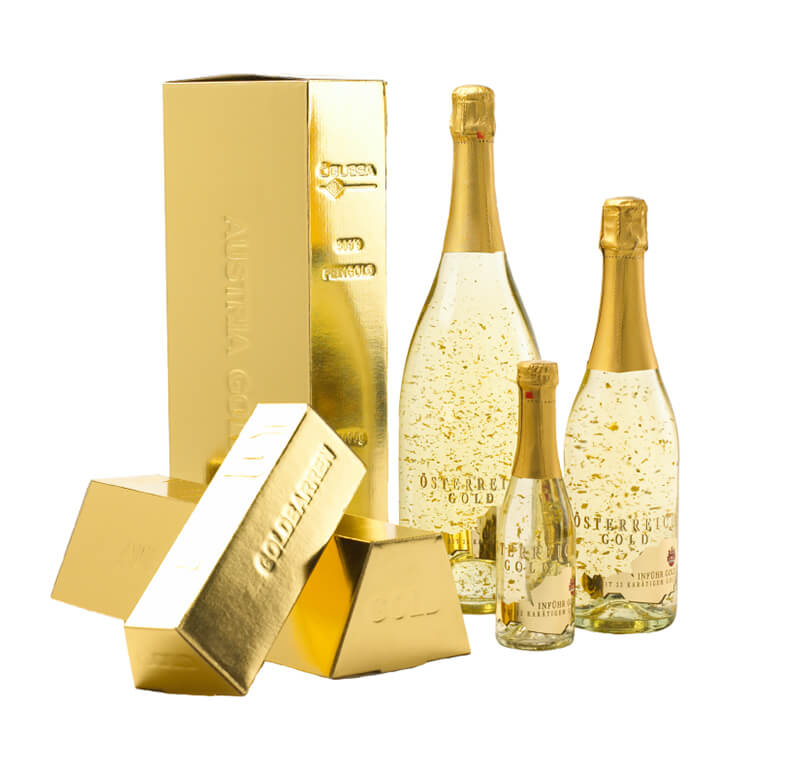 There's always a thrill when you pop the cork of a perfectly chilled bottle of champagne. Even the non-alcoholic version will do when said drink is glittering with actual flakes of gold leaf. Not to worry, though, 24 karat gold flakes or gold dust doesn't really change the taste of your drink – gold doesn't have much flavor on its own. But what it lacks in taste, it makes up for in pure, delicious glamour, 24 times more to be exact.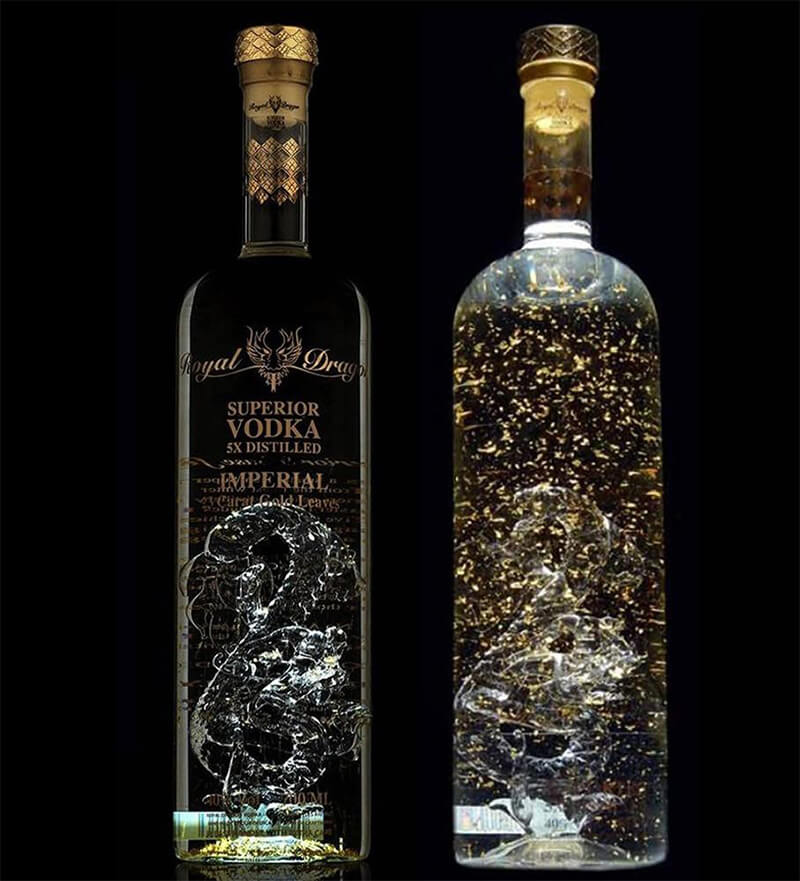 Need something a little stronger than a coupe of champers? Pour yourself a neat double portion of Royal Dragon Vodka, just enough so that you can watch the 23 karat gold leaf flakes float around your crystal clear firewater. The bottle itself is like a piece of art, totally transparent with its mesmerizing gold flake filled fluid. It's almost too cool to drink.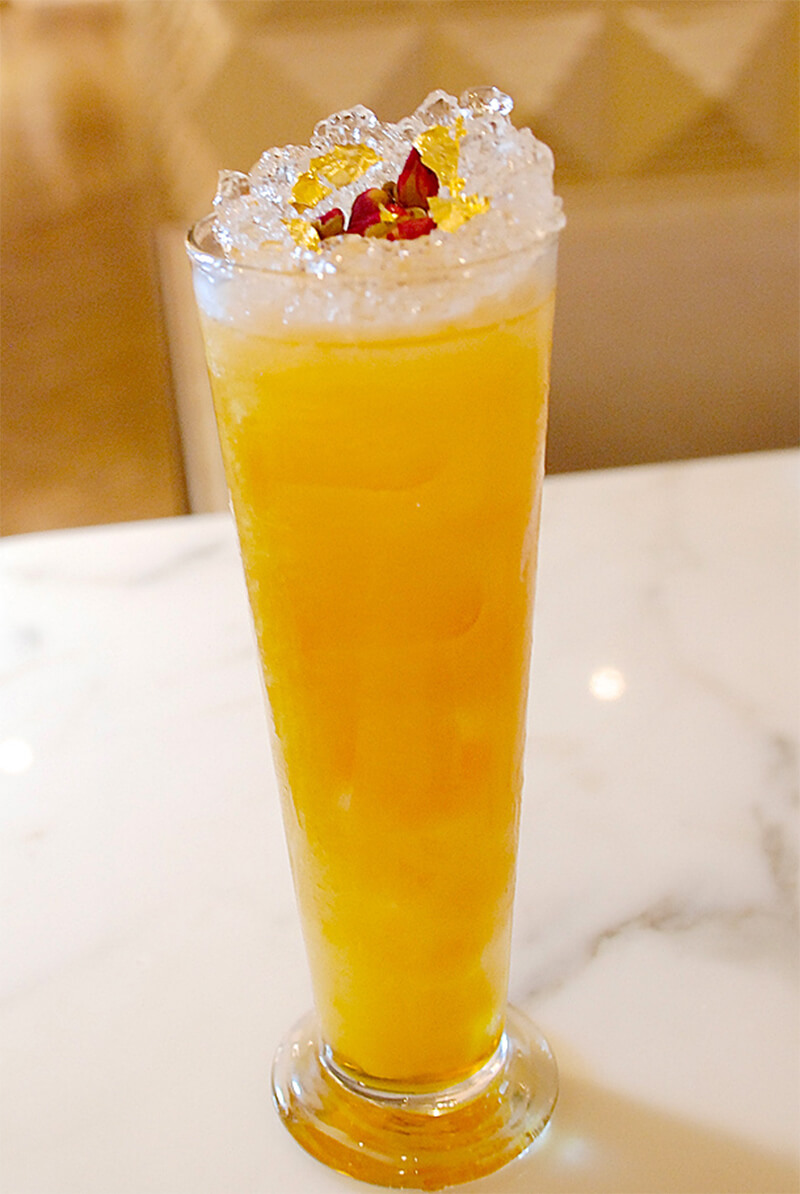 Anyone that's ever traveled to Dubai understands that you can never have enough gold, and if that includes drinking and eating it to reach your daily quotient, then so be it. The Vogue Cafe Dubai offers its version of lemonade, with wait for it…..you guessed it, gold! Appropriately named Golden Lemonade, this refreshing kicker is made with a delicious mix of fresh lemon juice, honey, rosemary, and a generous pinch of gold leaf that tops this all-American classic.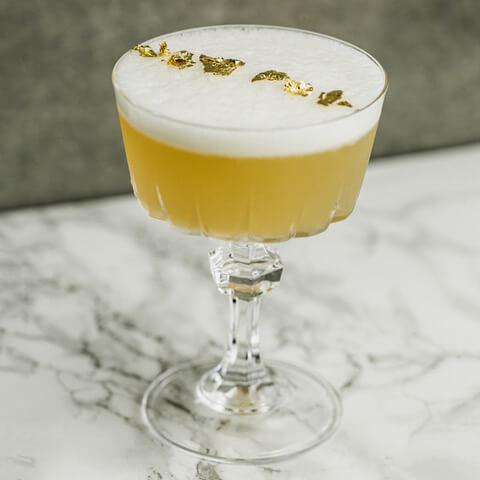 Legend has it that at the end of every rainbow is a pot of gold, buried by a greedy little leprechaun. Sadly, there really is no way to find these illustrious buckets of bullion because you can't get close enough to a rainbow to find its ending. But you can enjoy the Pot of Gold Cocktail, a classy little golden number made with Irish whiskey and ginger honey syrup, and of course, topped off with a treasure of gold trailing across its frothy top. Erin go Bragh!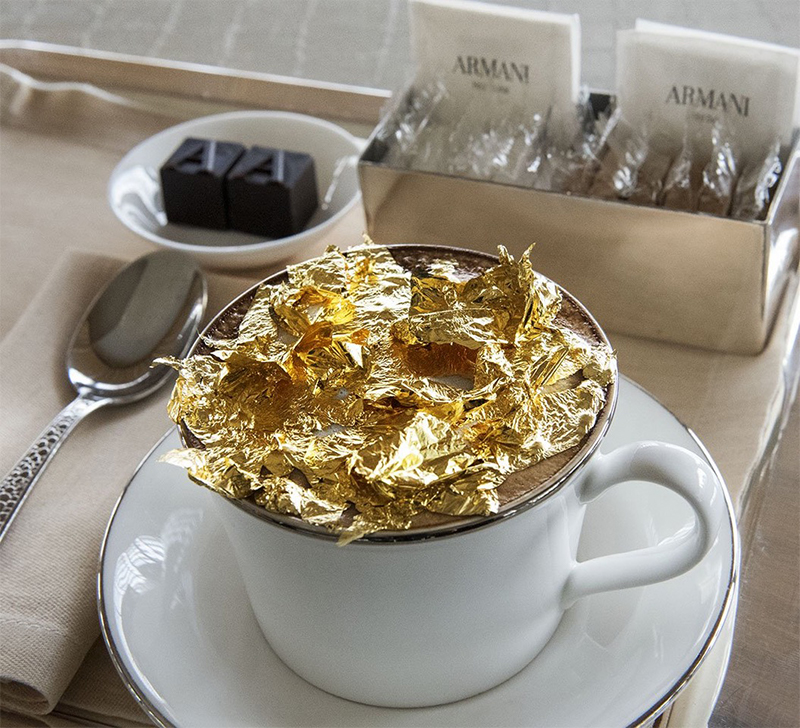 Tucked inside the spectacular Burj Khalifa Dubai, which presently has the distinction of being the tallest building in the world, sits the minimal, impeccably tailored Armani Hotel. When you think of Giorgio Armani's designs, you certainly won't conjure up a shiny, gilded evening gown, but alas, when in Rome, or in this case, when in Dubai. At the Armani Hotel Ristorante, you will drink your molto forte cappuccino topped off with a layer of glowing gold leaf. At 20 bucks for a steaming a cup of golden Joe, we're pretty sure it's good to the last drop.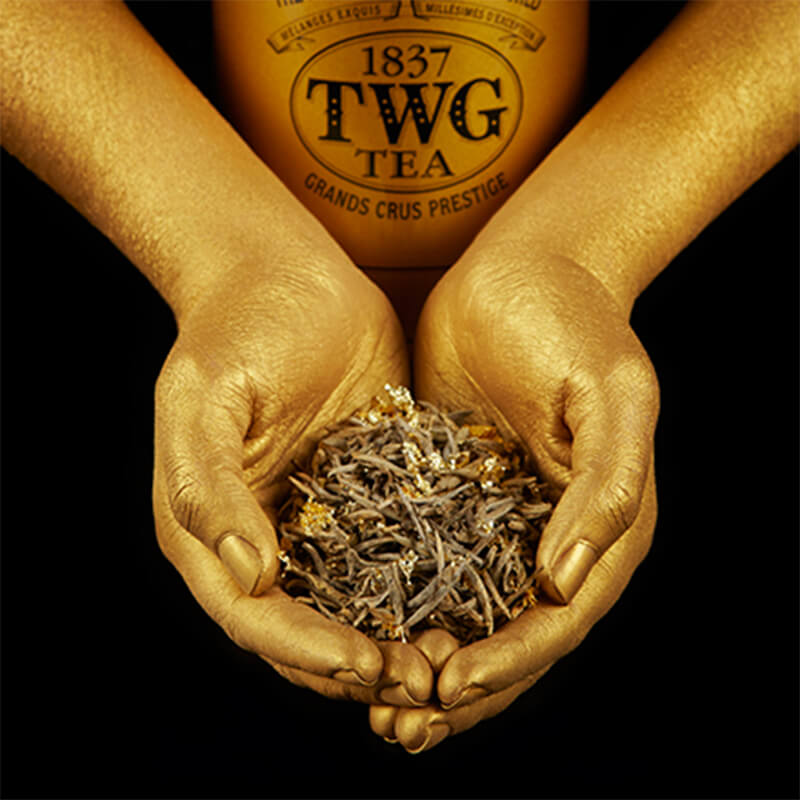 If you're looking to indulge in a truly extravagant and caffeinated elixir, then you'll want to try the Gold Yin Zhen Tea from TWG Teas. This Singaporean tea company specializes in couture quality teas with unique flavors and blends cultivated from around the world. TWG developed a method for plating Chinese Yin Zhen white tea leaves with gold, transforming the way you see and experience tea. This fantastical, swirling golden brew will set you back $695 for just 50 grams of loose tea, but perhaps a small price to pay for this luscious luxury. Sip slowly.