2017 was a fantastic year for jewelry. It was a year filled with innovation, out of the box design and a renewed interest in adornment, plenty to be excited about. As we head into a brand new year, the passion for special, beautifully crafted jewelry is strong as ever. Here's a hit list of it trends that we think will have lasting power through 2018 and beyond. Happy Gold Year!
TREND: GOOD AS GOLD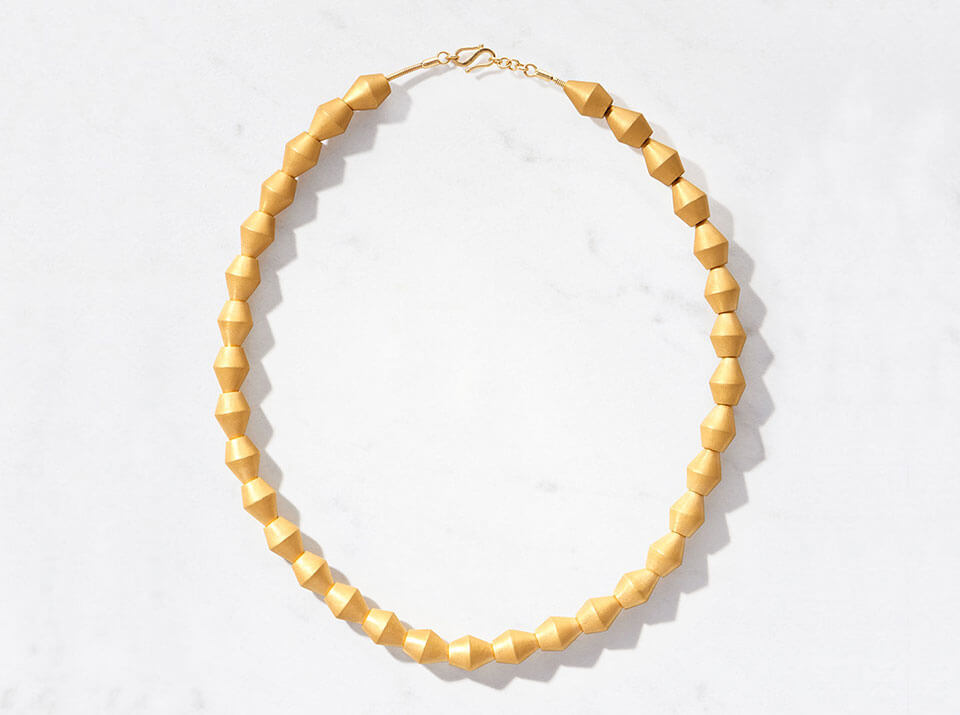 We couldn't help but notice that gold seems to be the metal of choice these days. Clean, matte or polished gold sans stones or other superfluous elements is the modern alternative to an overly bejeweled look. Women are demanding high quality, high karat gold not only for its beauty and timeless chic but also for its appeal as an investment. Think of it this way; if you buy a piece of art, you're buying it because you love it and it reflects your personal taste, but you're also buying it because it's a sound investment. 22 and 24 karat gold jewelry is the same. A slightly different medium - but you get the idea. It's about time fashion made good financial sense!
TREND: GEOMETRY LESSONS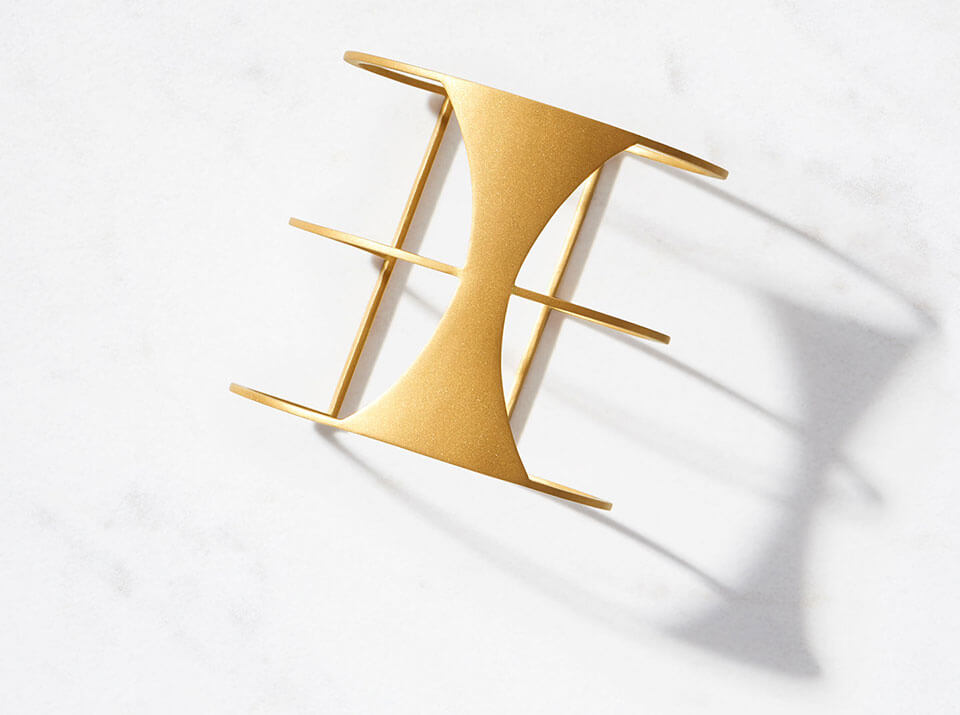 Math was never our strong suit, but we're willing to learn, particularly if it involves jewelry. Circles, curves, lines, angles, and symmetry are the basics of good geometry and the coolest new designs. Geometric pieces fit perfectly into a clean, modern fashion philosophy where form and function collide. This is one mathematical equation we can relate to.
TREND: THE STATEMENT EARRING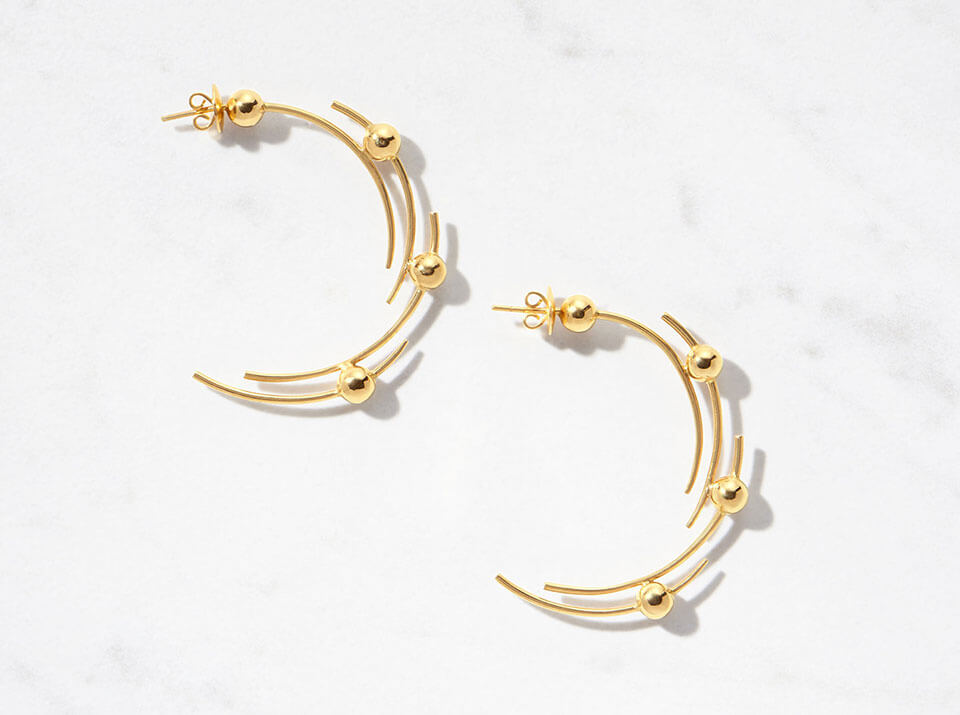 The last time we saw earrings of such significance was in the Eighties when shoulder-dusters reigned supreme. The bigger, the better. Heading into 2018, the new statement earring is thankfully a little more thoughtful than that. Beautiful, flattering shapes that are not only wearable but well-designed objects of desire. Wear them in pairs; as a single statement or mismatched, the choice is yours. Rules? What rules?
TREND: SHINY HAPPY PEOPLE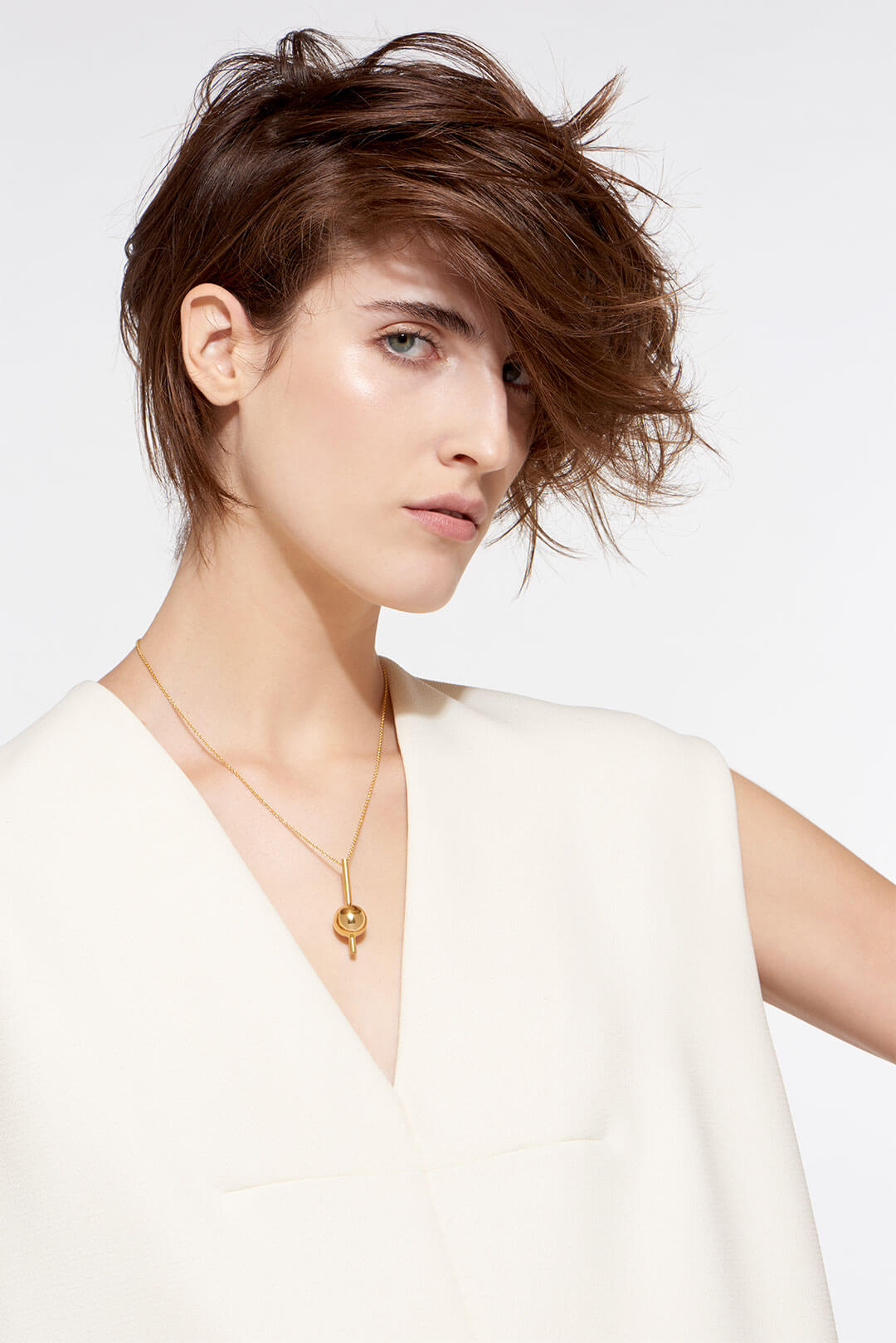 Even though we're equal opportunity when it comes to finishes, there's something wonderful about shiny, luminous gold. A high polished piece feels like you're wearing a glorious ray of sunshine. Shiny gold earrings and necklaces flatter as they light up your face with the gorgeous glimmer of gold. You glow girl!
TREND: RING LEADER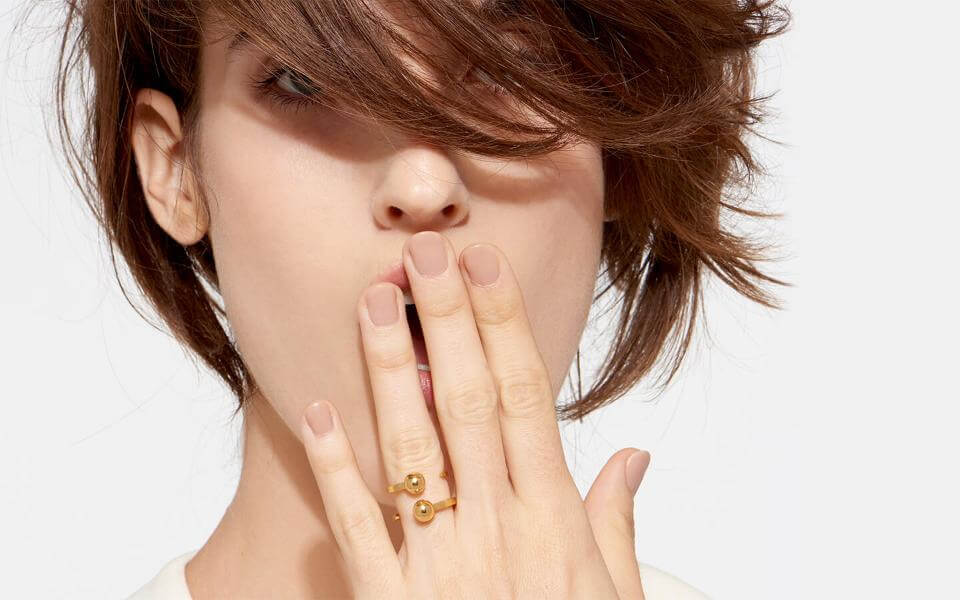 What are fingers for if not to display your favorite rings? Going ring-less doesn't cut it anymore. Go for a single gobstopper showpiece or mix, match, and stack in multiples.
TREND: STAR POWER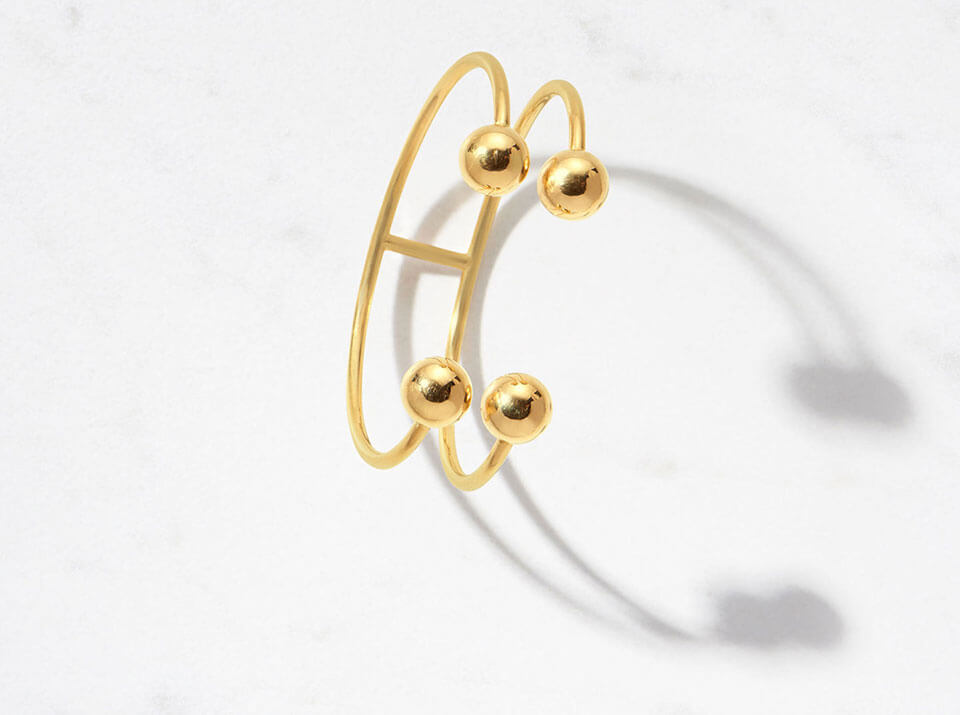 Fashion's fascination with all things celestial seems to be in the air right now. Whether twinkling stars at Valentino, space-wear at Chanel or UFO's beaming down at Gucci, interplanetary chic has taken hold of our imagination. Since gold has an authentic celestial connection (check out our History of Gold: Part 1), we're hitching a ride on this spaceship. Beam us up, Scotty!
TREND: IT'S PERSONAL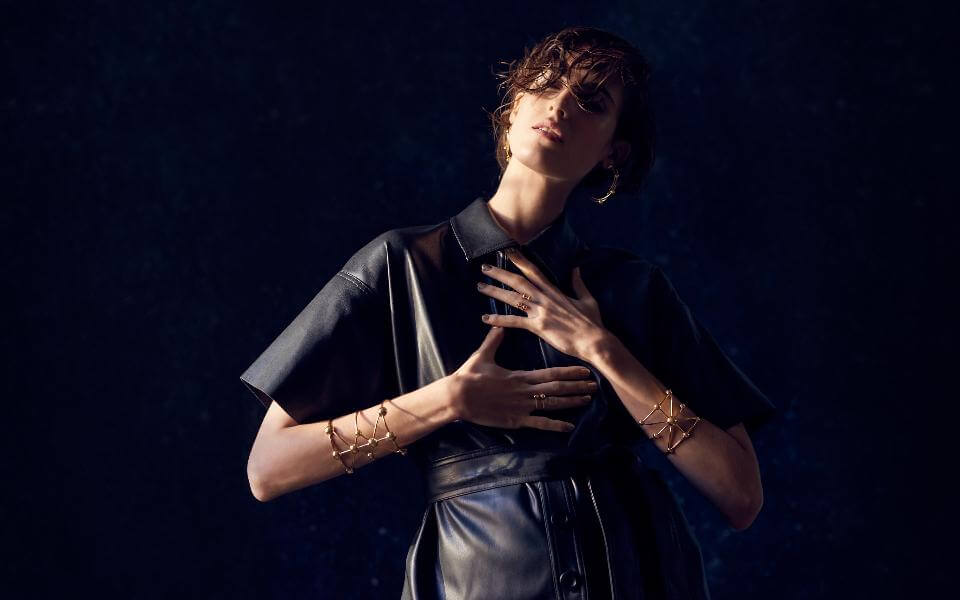 There's an inner stylist in all of us. Now's the time to let her out and show off your personal style. Do you feel emboldened in a single bold piece of jewelry? Great! Power up with that gorgeous gold cuff. If rings are your thing, then pile them on, one digit at a time. One piece of jewelry doesn't cut it? Then layer up. Do what feels right. Remember, there's only one you, so celebrate your personal style each and every day. That's a new year's resolution worth its weight in gold!