The challenge of creating the first collection is like walking a fine line between excitement and fear. Where do you begin when virtually anything is possible? When the sky's the limit, maybe that's a good place to start.
After doing research on the 2017 discovery of exoplanets and the possibility of the existence of thousands of new planets, suns, moons, galaxies and the potential for life beyond earth, Auvere Creative Director, Gina Love possessed the inspiration that set her down the path to create Auvere's Celestial Collection.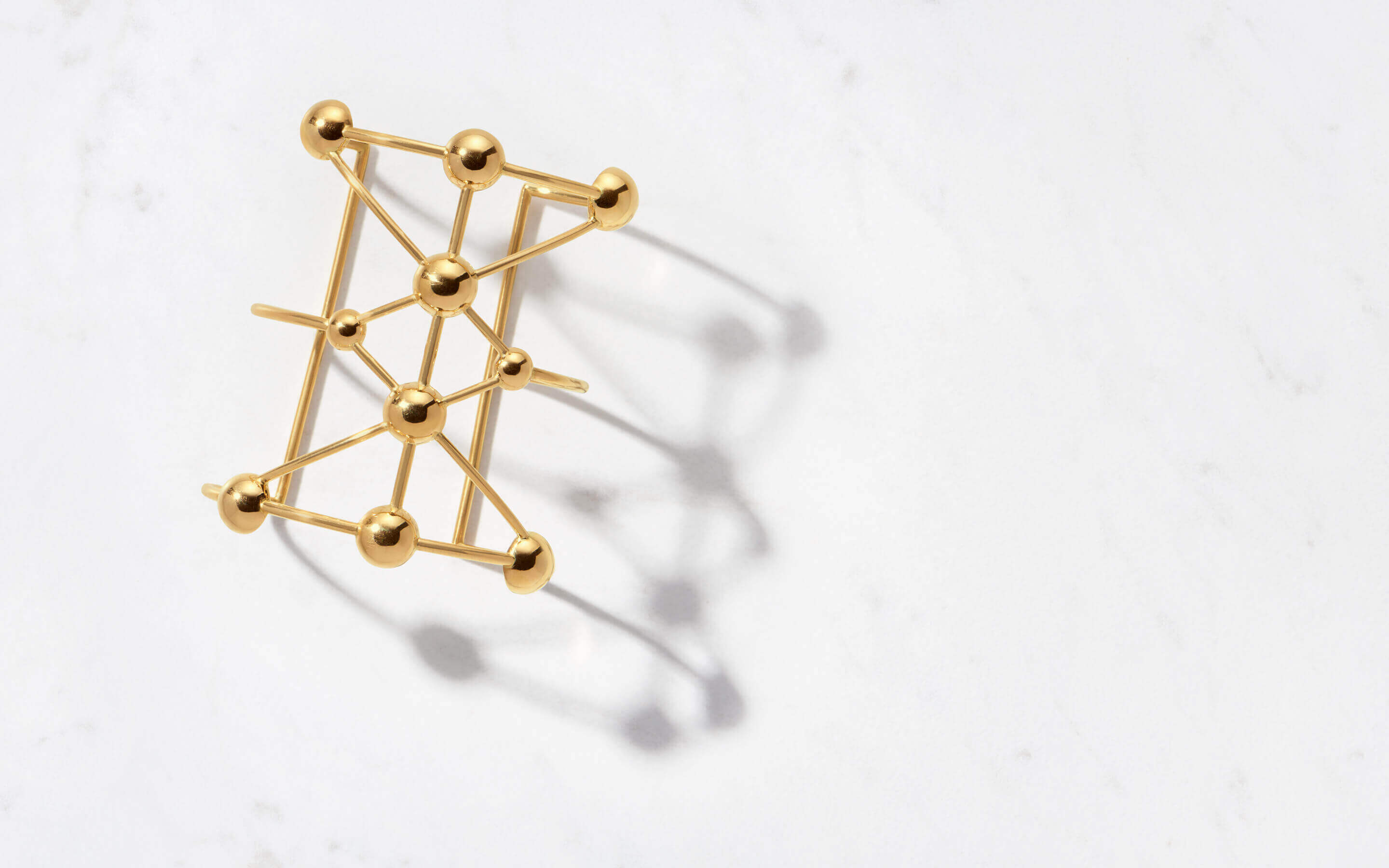 Love remarks, " I wanted to design something around an interstellar and inter-planetary theme – especially because gold itself is celestial. I wanted to show connections between celestial beings – whether stars, moons, planets, hence, the Astra and Luna series. I am also in love with geometrical shapes – which is evident throughout the Celestial collection."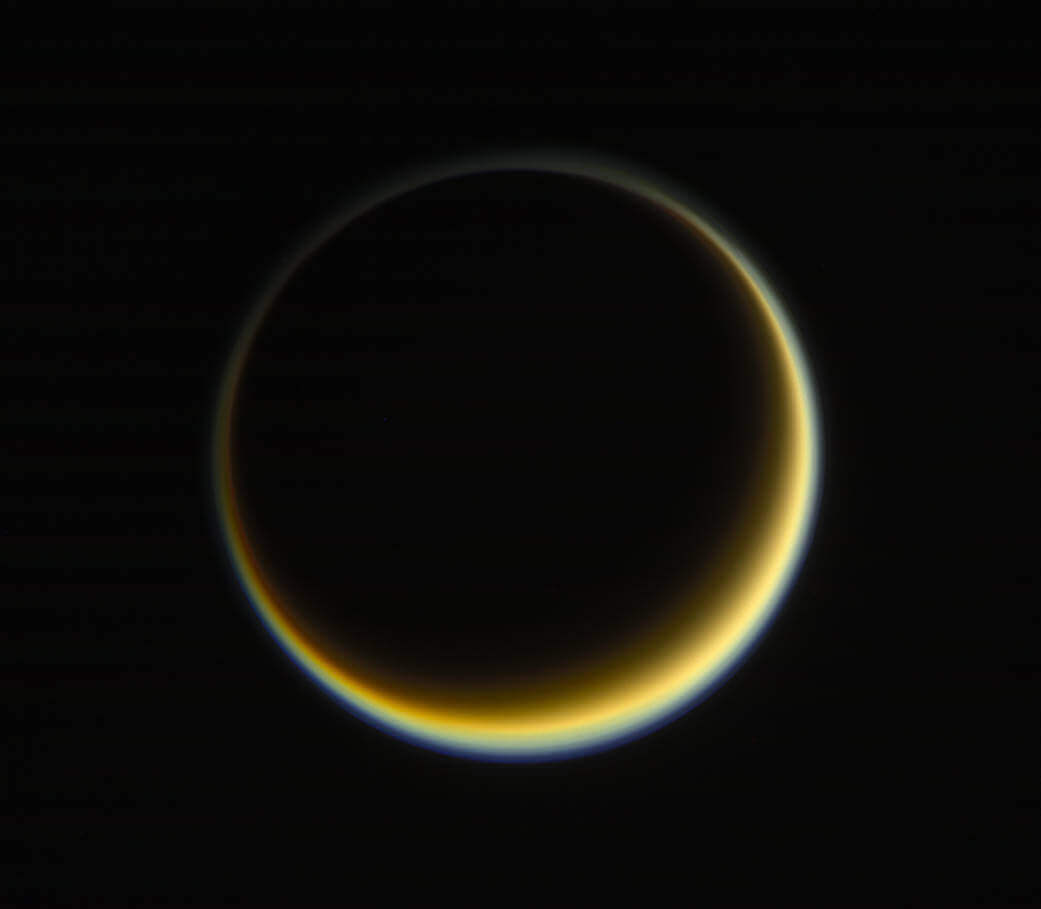 Gold itself comes from supernovae. Millions of years ago, meteors carried this mythical substance to earth, born of chance by colliding stars, cosmic kismet and a smidgen of magic. Auvere's Celestial collection is an artistic ode to the provenance of gold and it's mythical beginnings. Love's interpretation makes a bold statement in polished and matte finish 22 and 24 karat gold. Her golden spheres appear to orbit one another as they collide along floating arcs or balance on a vertical axis. Multiple orbs reflect the phases of the moon. Sharply cut geometrics slice through space in shapes divined by Mother Nature herself.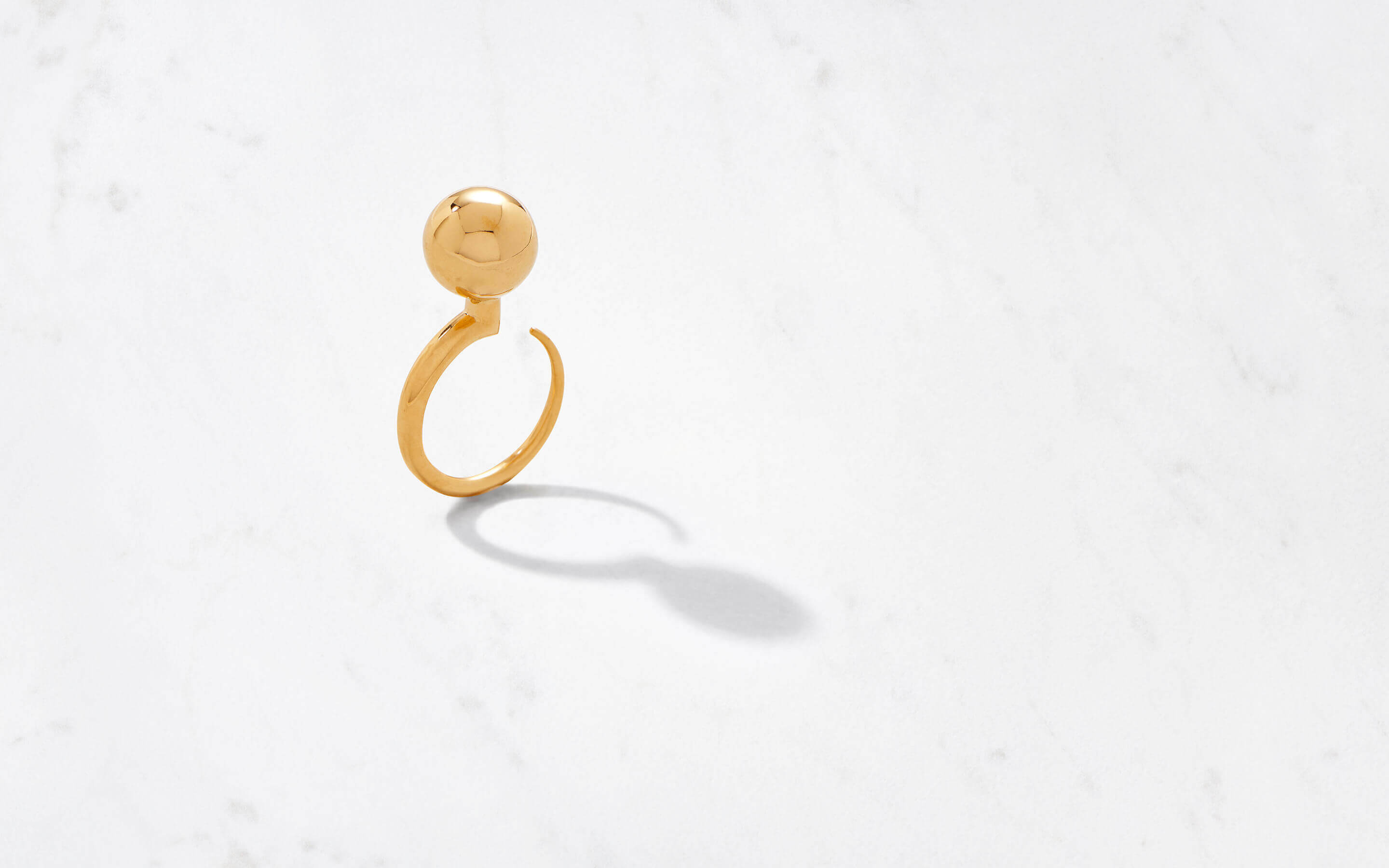 Love's informed inspiration helped to not only create the earrings, rings, necklaces, and bracelets bearing the Auvere name, but it also gave a rhythm and reason to the Celestial collection, allowing an effortless flow to the design and a story of substance to tell. Love cleverly designed each piece of the collection to intentionally connect to the next piece so that a woman can pair her pieces as creatively or classically as she pleases. And while that may seem almost impossible to manage while designing, there is a method to Love's artistic madness as she creates a perfectly balanced world for each collection.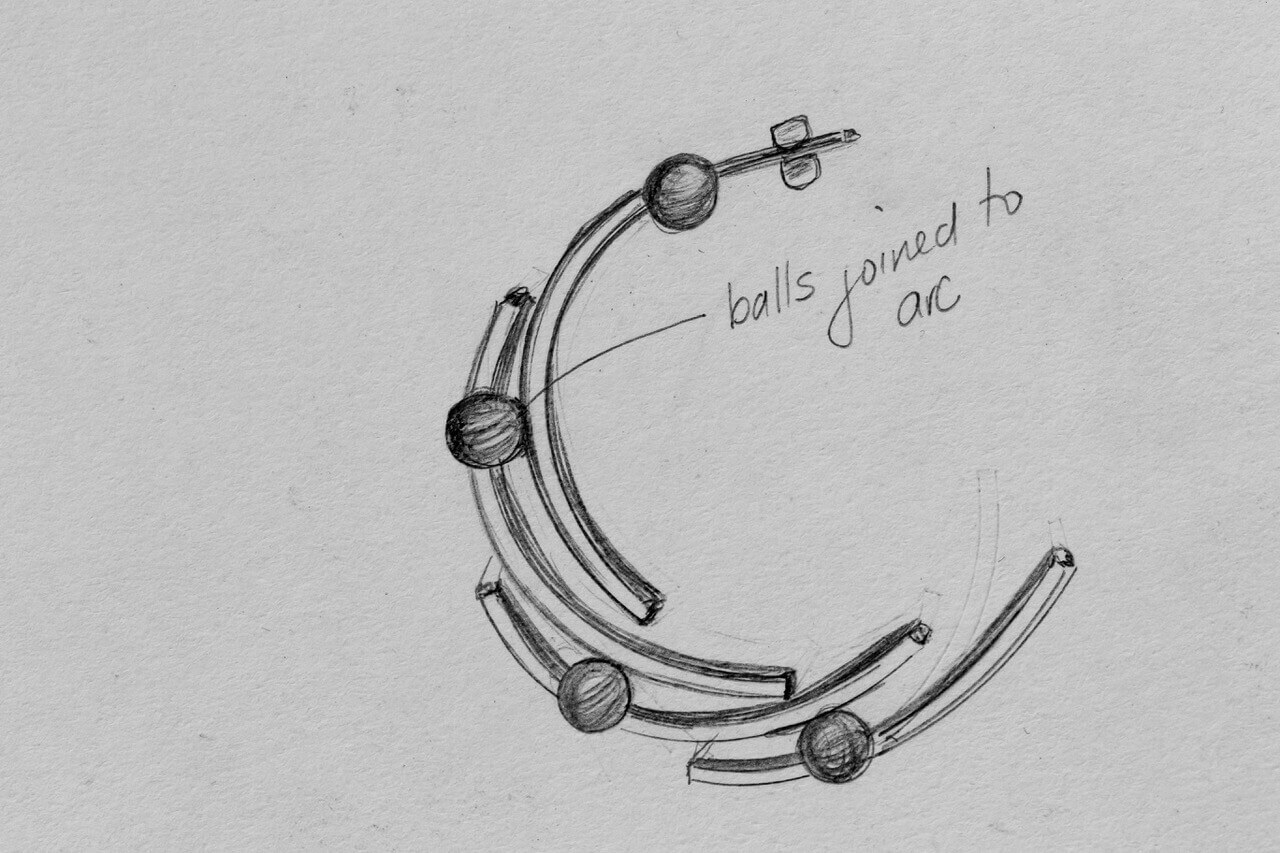 Like every designer, Love's process is very much her own. As the narrative around a collection builds in her head, she sketches out very precise illustrations of each piece of jewelry. Once that is complete, she sends them off to Auvere's team of master goldsmiths in India so that they can create the original artisanal renditions of Love's creations - the first prototypes. It takes a lot of work to get each piece right, with the entire team obsessing over every tiny detail and finishing touch, but Love will tell you that it's all worth it, in the end, to get every last curve and cut just right.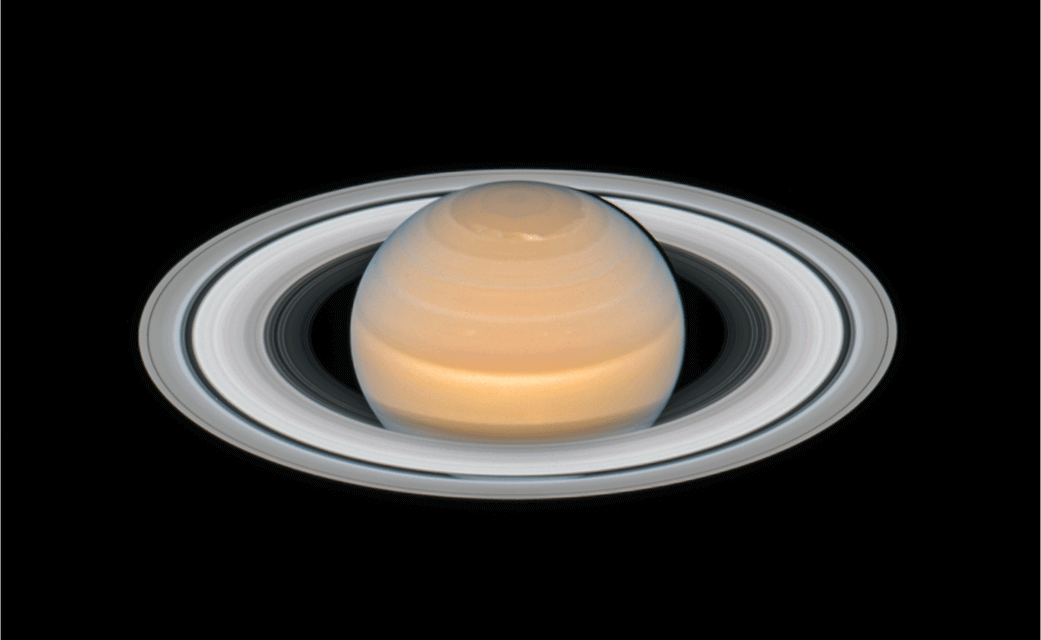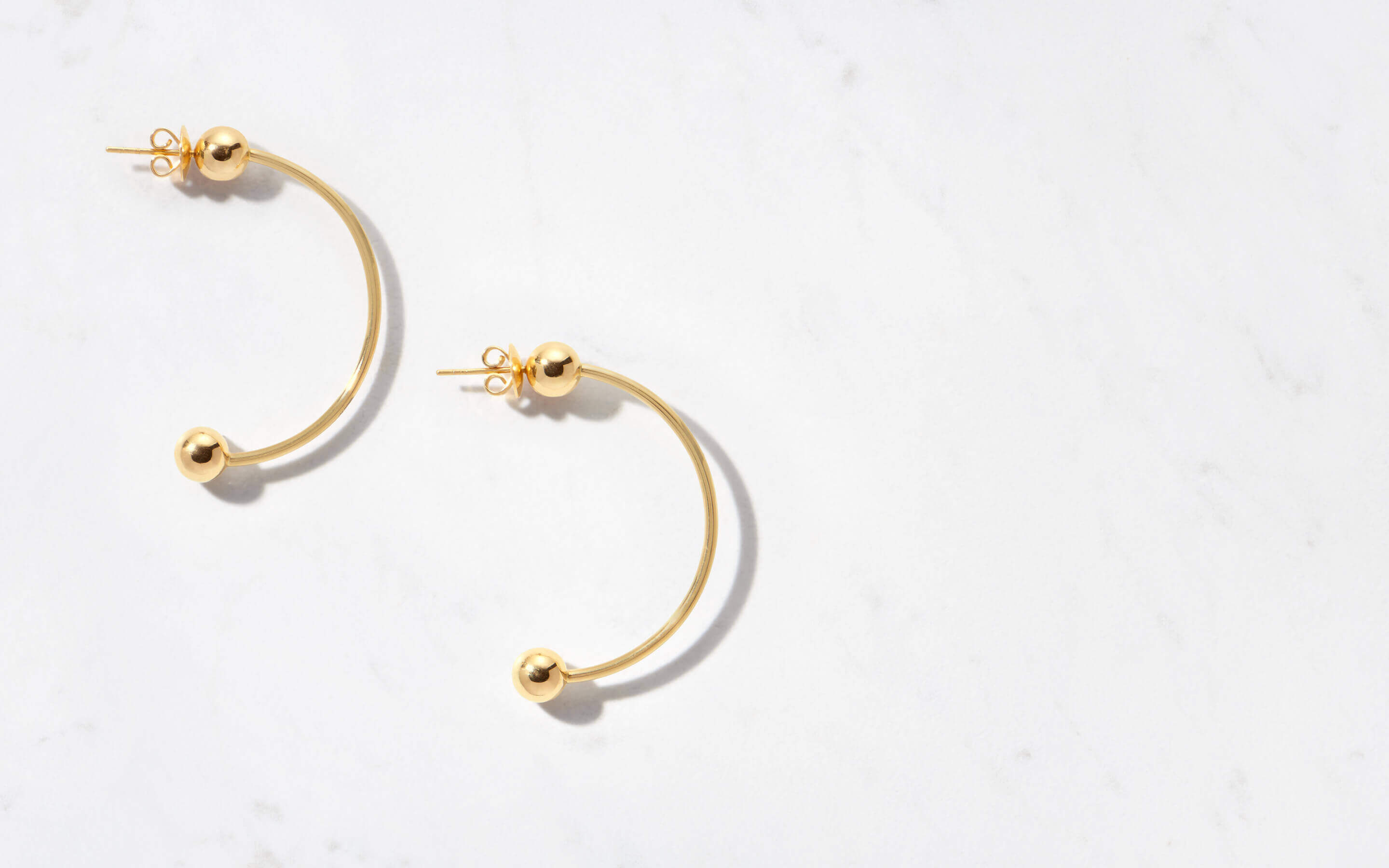 There is no denying the artistry and imagination it takes to create a fully-formed collection that speaks to a singular moment, whipping its distilled essence into something complete, formidable, beautiful and purposeful. But the real test of good design is that moment when an earring dangles from a woman's earlobe, when a ring captures her finger, and when a golden moon magically connects her to the power of the sun, the moon and the stars, and gold in all its celestial glory.