When it comes to diamonds and gemstones, we don't discriminate. We like all sizes, all shapes, and all shades. Sometimes those little touches make a big difference. Take pavé diamonds, for example. There's been quite a bit of buzz about pavé diamond jewelry lately, but what do we really know about these popular stones?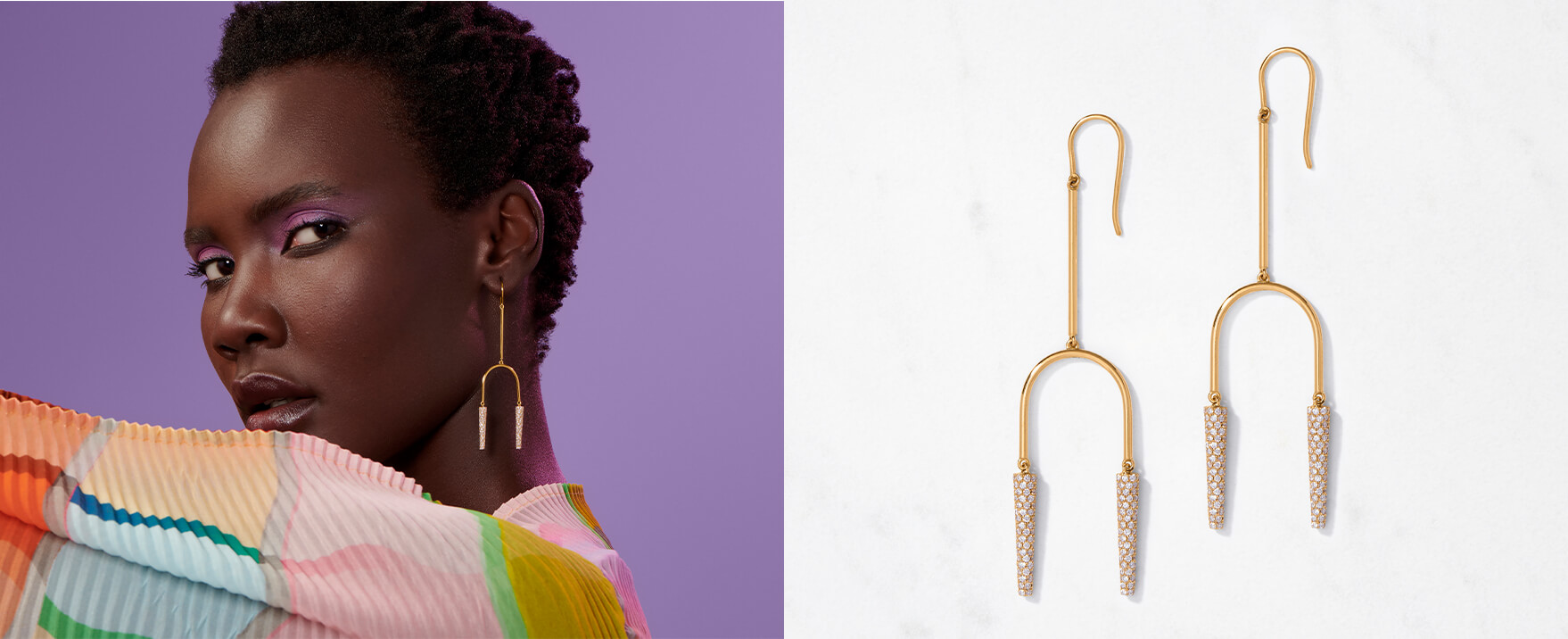 Conic Mobile Diamond Earrings in solid 22 karat gold with pavé diamonds.
The most important thing to know is that notwithstanding the common use of the term "pave diamonds", the word pavé refers neither to the size or cut of a diamond or any stone, for that matter. The term pavé is French for "paved" and is used to describe a type of setting used in jewelry design that resembles a cobblestone road. Any gemstone may receive the pavé treatment.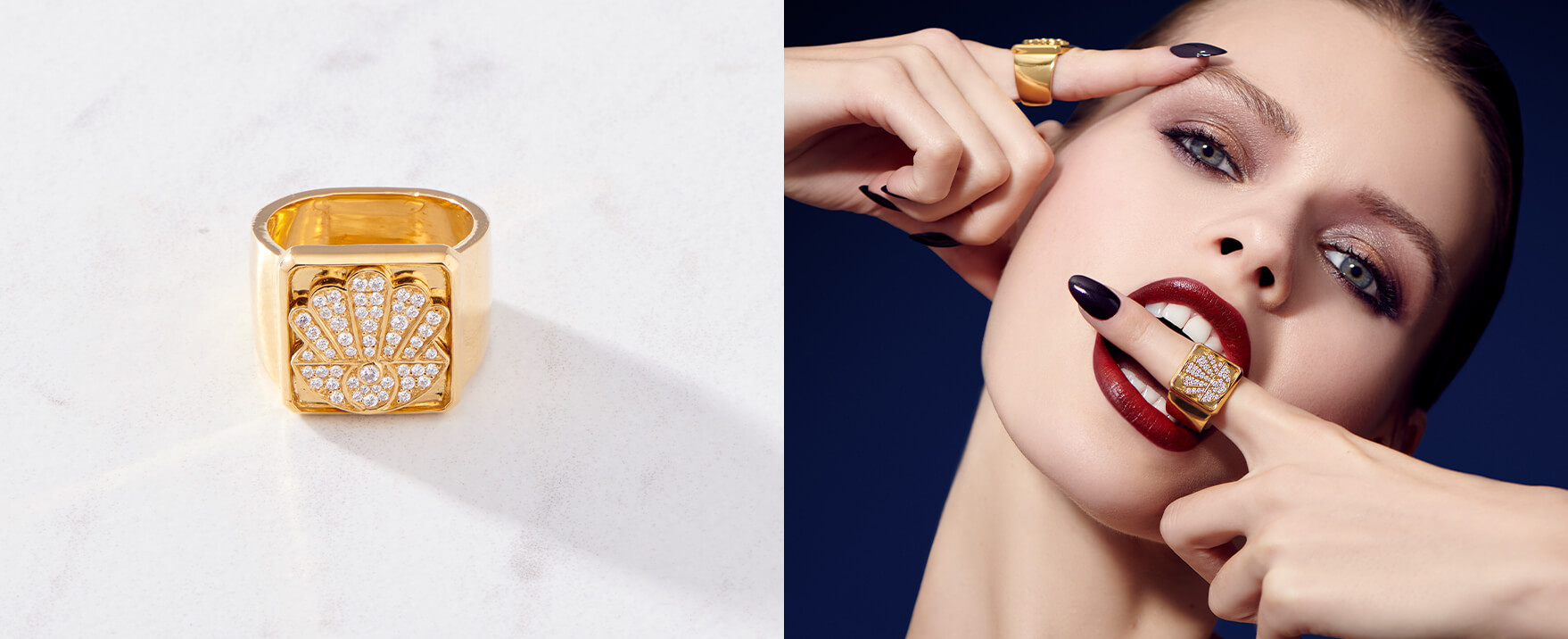 Floral Eye Signet Ring Pave Diamonds in solid 22 karat gold.
In the case of diamonds in a pave setting, round or oval cut stones are placed in small holes and secured with equally small beads of metal (in our case, 22 karat gold or 24 karat gold) or tiny prongs. The stones are set close together to give the impression of a surface that has been "paved" with diamonds. Since very little metal is seen through a pavé surface, the stones reflect a lot of light and add a brilliant sparkle to the jewel.
The pavé stone-setting technique originated in the 1700s and remains popular today. There are several styles of pave settings, the most common of which is the Micro Pavé approach, which utilizes incredibly small stones, about .50 mm to 1.2 mm in size. There can be hundreds of stones in one of these designs.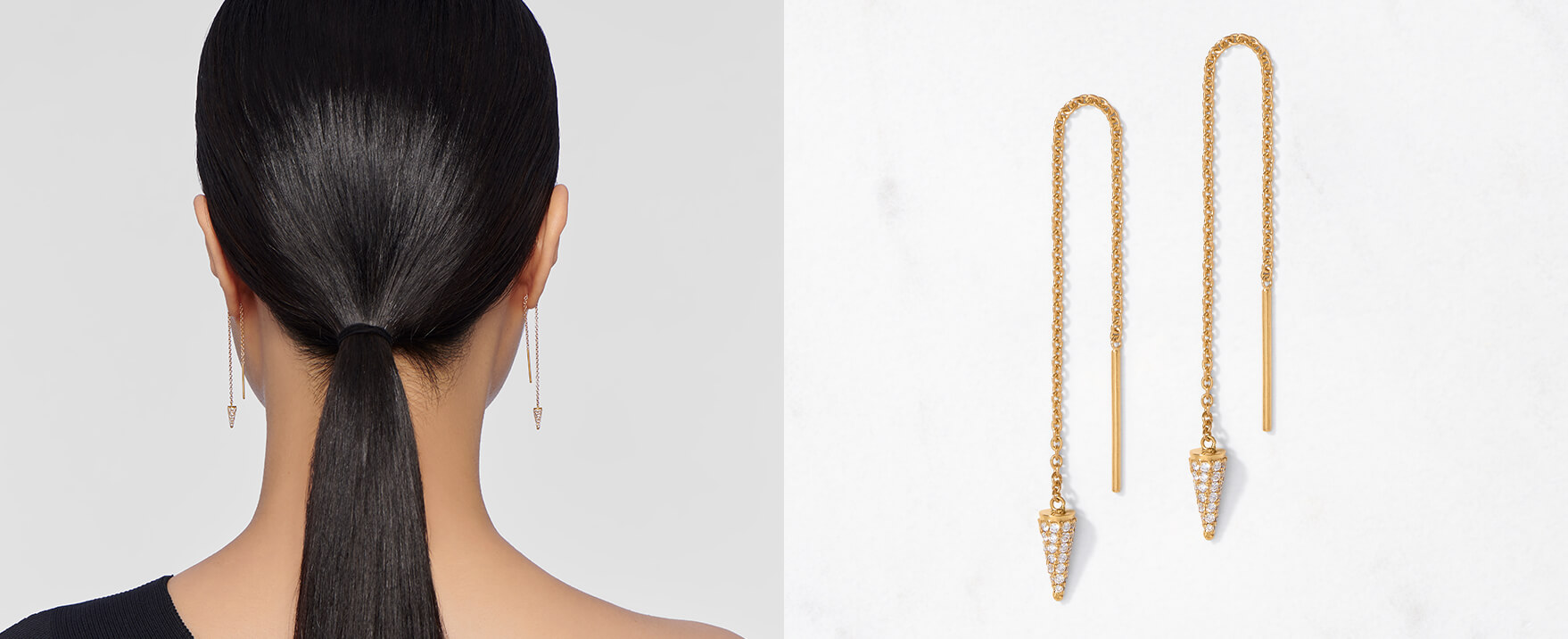 Diamond Cone Threader Earring in 22 karat gold with pavé diamonds.
Why choose pavé diamond jewelry? Besides the stunning sparkle and beauty of these pieces, this technique adds another dimension to jewelry design that larger stones can't achieve. Pavé can be used to frame large stones or to accent narrow bands or small areas of the jewel that won't accommodate more substantial stones. Pavé set diamonds can also be used as the main element in a piece and will certainly give you more bling for your buck. It makes owning diamond jewelry more accessible and wearable.
When pavé diamonds are combined with 22 karat gold, as they are in Auvere jewelry, you get a whole other layer of shine and reflection. This intense combo has a modern look that you won't get with antique or retro pieces that are typically set in white gold or oxidized metals. The contrast between Auvere's rich, warm gold and bright white diamonds is not only striking but powerful too.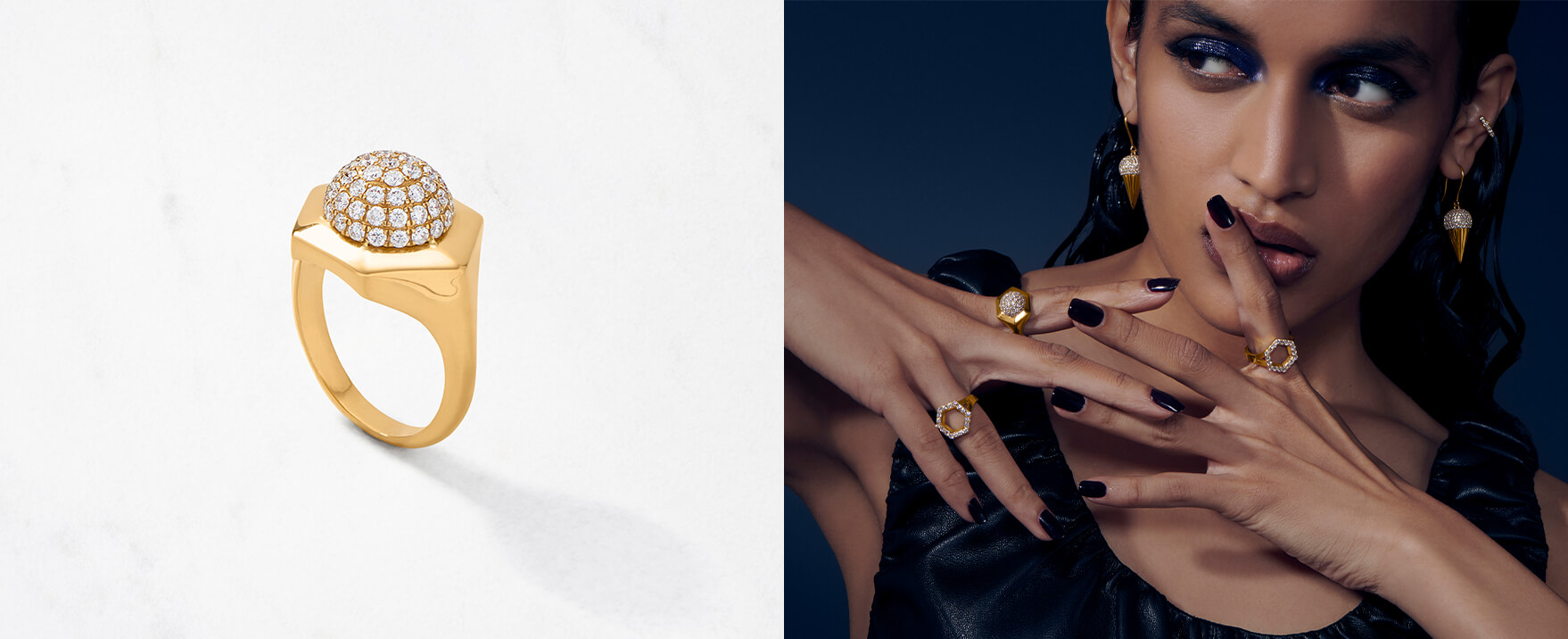 Sno Cone Diamond Ring in 22 karat gold with pavé diamonds.
Even though pavé diamond jewelry can be delicate, these pieces are relatively easy to care for. Steam cleaning or soaking them in warm water with a drop of dish soap typically does the trick. Always avoid chemicals or cleaning solutions with pavé. Instead, a gentle scrub with a soft toothbrush will help loosen any debris. Just make sure to rinse with warm water to remove any soap and dirt, then lay out to dry.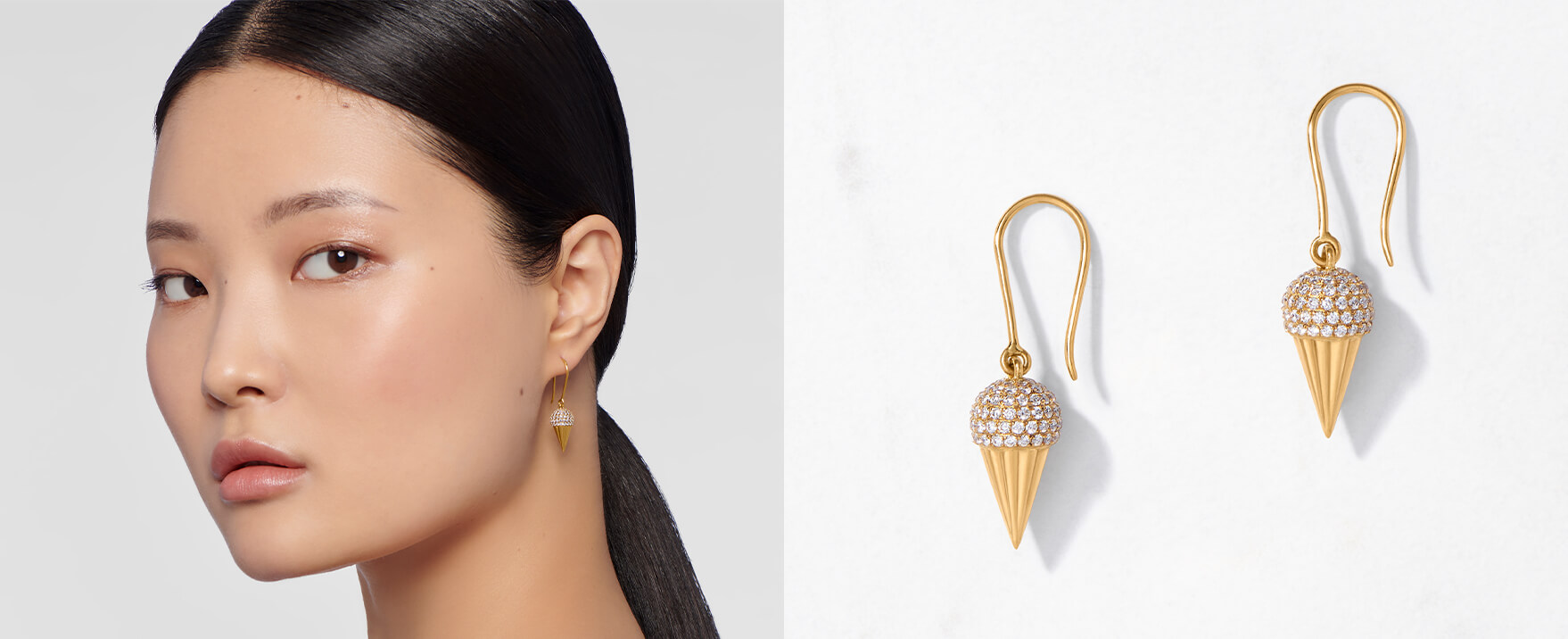 Ice Cream Cone Diamond Earrings Small in 22 karat gold with pavé diamonds.