There's something about Valentine's Day that looms large in our psyche and our calendars. Maybe it's because February 14 is the only day of the year utterly devoted to romantic love. In theory, that is a beautiful thing. In reality, however, Valentine's Day can be quite stressful, especially if you are coupled up.

Yeah, we said it. Contrary to popular belief, we think singles have it relatively easy on Valentine's Day. There's no pressure to dream up and arrange the perfect date. There's no fear of picking or receiving the wrong gift. Think about it this way — February 14 is the perfect day to focus on fulfilling our own wants and needs, including sating our long-standing desire for new gold jewelry.

Couples know the truth. There are times when celebrating Valentine's Day can feel like an obligation. The pressure to come up with a grand gesture of love each year can be overwhelming. But if we ignore the day entirely, or acknowledge it cavalierly, then not only do we run the risk of upsetting our significant others, we may lose a wonderful opportunity to show them how much we really do care.

So, how do we celebrate this day in a meaningful and authentic way without all of the unnecessary angst? Flowers are nice, but their predictable demise makes them a less than perfect stand-in for enduring love. Trips are exciting, but planning one amid an ongoing pandemic takes a bit of time and coordination. For a truly romantic "forever moment," we prefer the gift of gold. Auvere's got many gold pieces from which to choose, so giving gold jewelry can be as intense or casual as needed. Press on for our list of favorites that are suited perfectly for Valentine's Day.
BIG HEART RING

A big heart for a big love. Our Big Heart Ring in solid 22 karat gold makes a big statement of romantic love. Yes, it's dramatic, but that's what makes this ring fun and playful. After all, big hearts don't take themselves too seriously.
BIG LOVE DIAMOND HOOP EARRING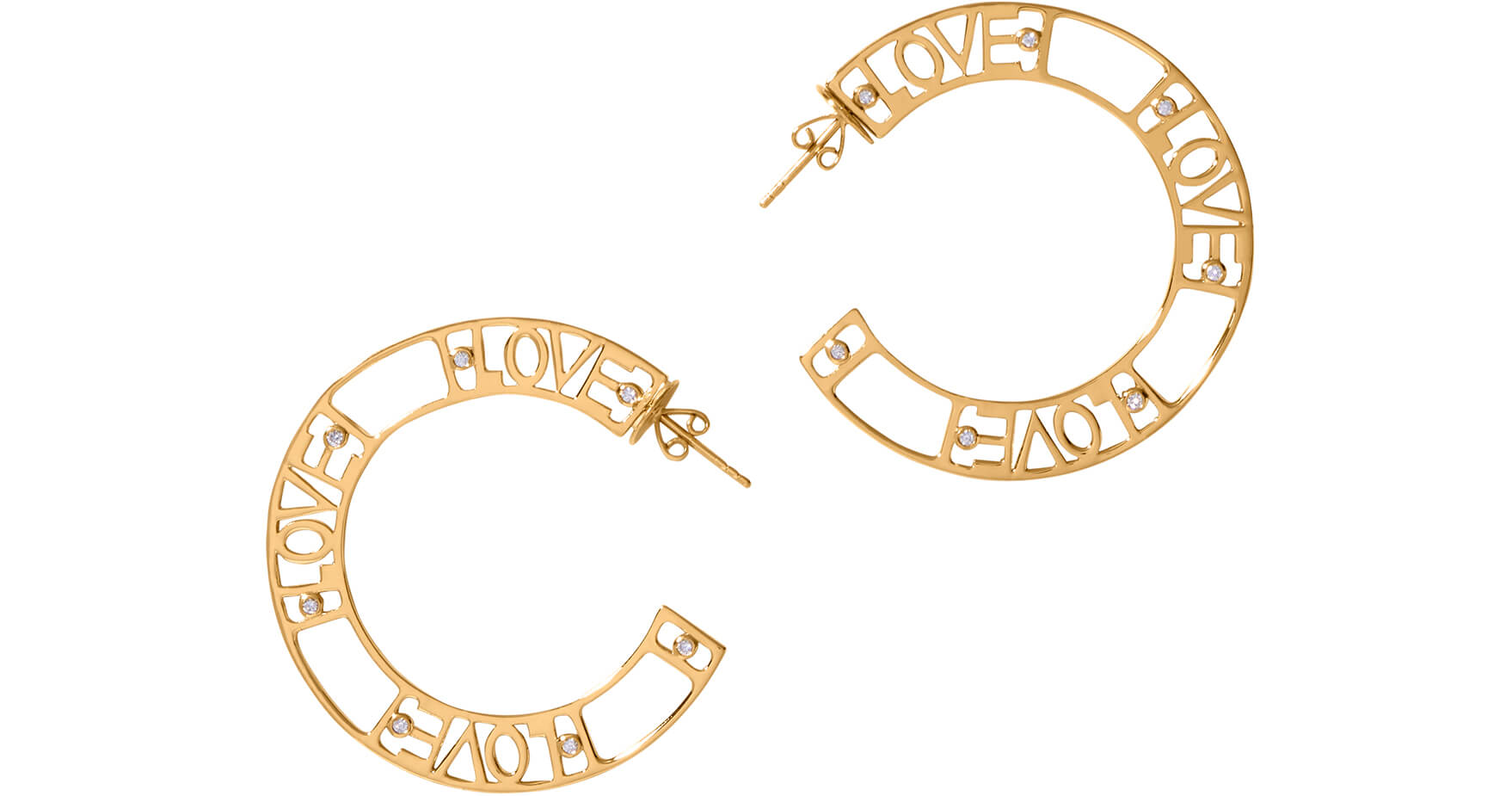 Our Big Love Diamond Hoop Earring gets to the point. Available in large and small sizes, this earring spells out the feeling we all yearn for: L.O.V.E. accented with sparkling, round-cut diamonds, these hoops are sure to turn heads and warm hearts.
HEARTBEAT THREADER EARRINGS
& HEARTBEAT STUD EARRINGS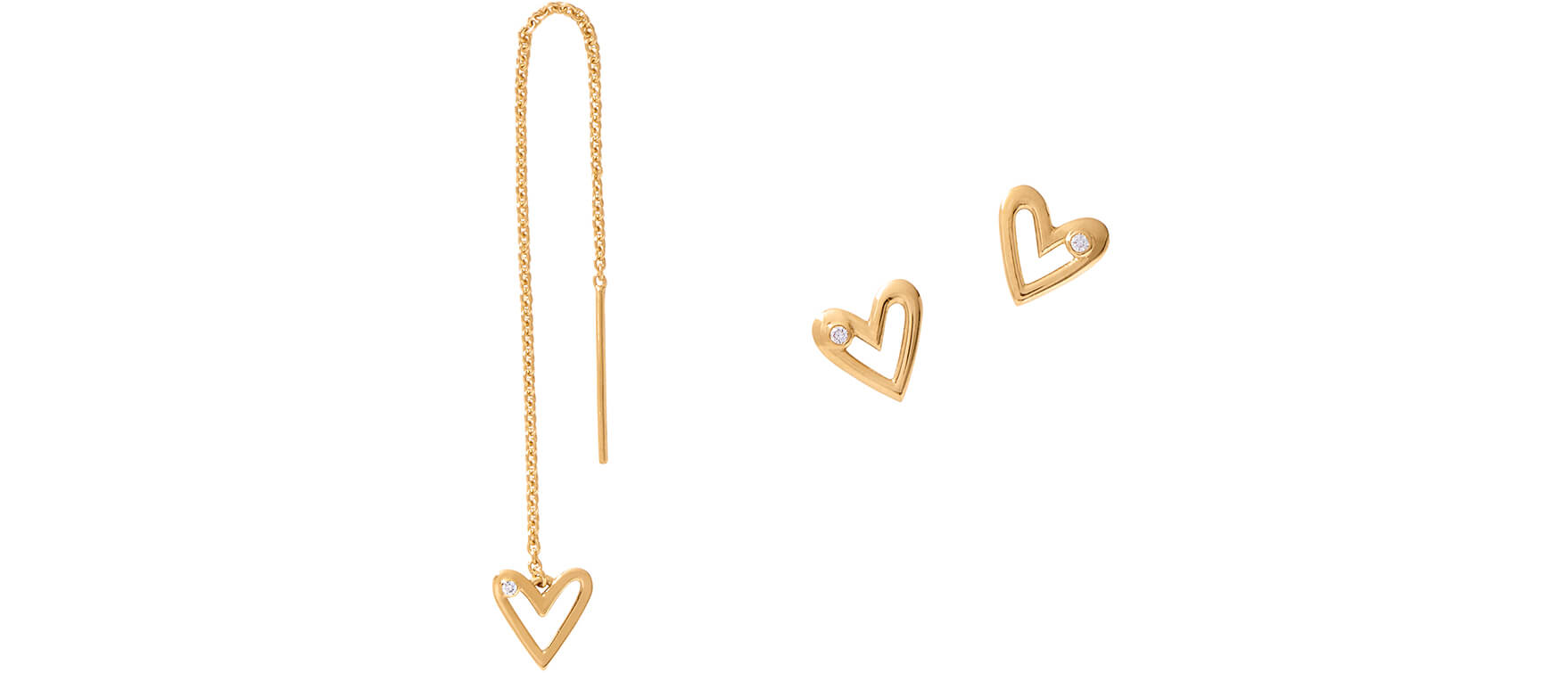 Let's shake things up this Valentine's Day. Instead of the usual pair of earrings, consider complementary singles instead. Our Heartbeat Threader Earrings and Heartbeat Stud Earrings can be stacked together on one ear, or worn seperately on each ear for an asymmetric look. Each earring is handcrafted from 22 karat gold and embellished with a single, round-cut diamond for a magical sparkle.
LOVE FIRST NECKLACE SMALL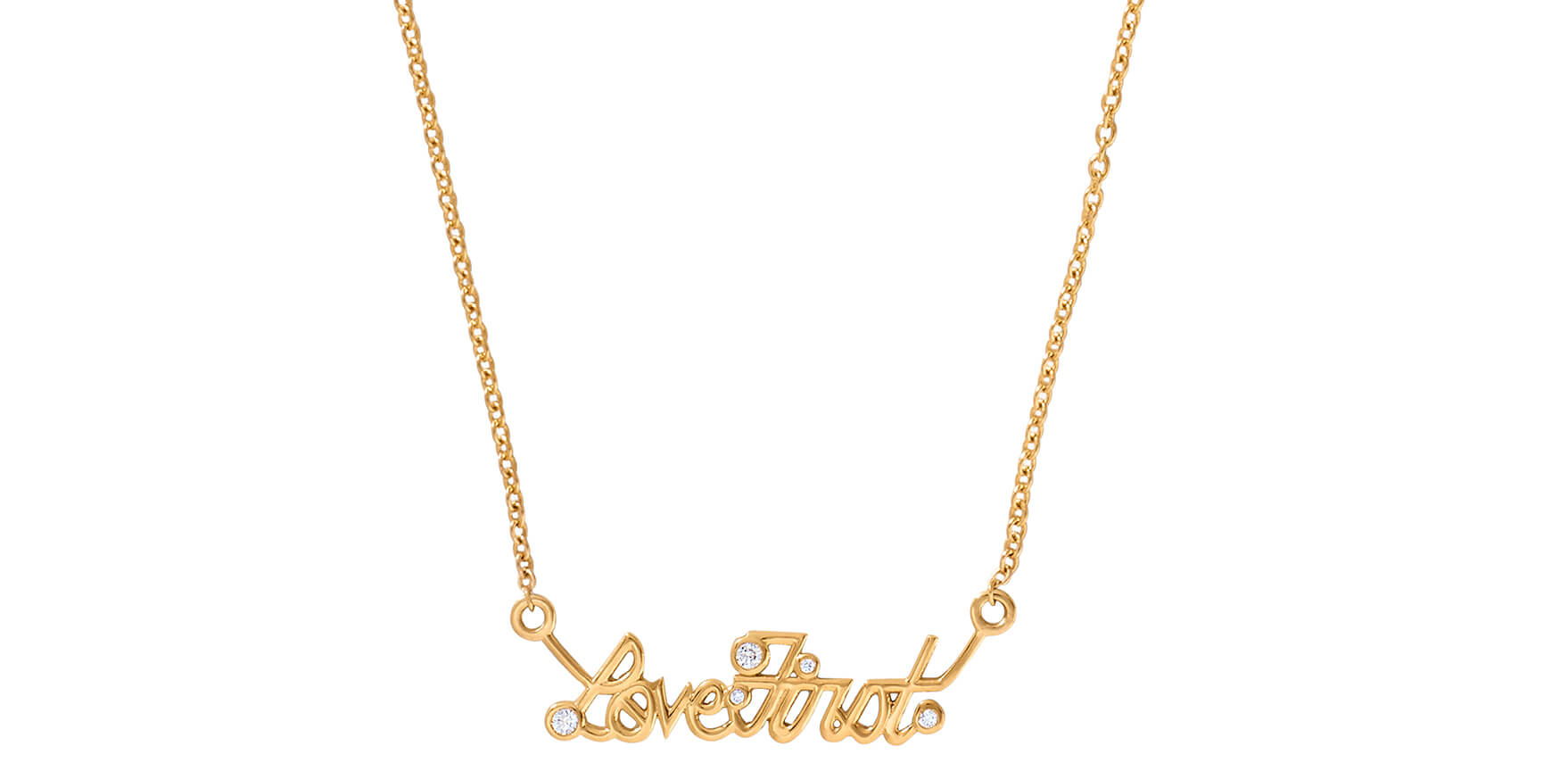 Sometimes it's important to spell out our feelings. Our Love First Necklace Small is an affirmation of true love in solid 22 karat gold. Beautifully scripted with round-cut diamond accents, this necklace sends the right message on V-Day and beyond.
LOVE IS LOVE BRACELET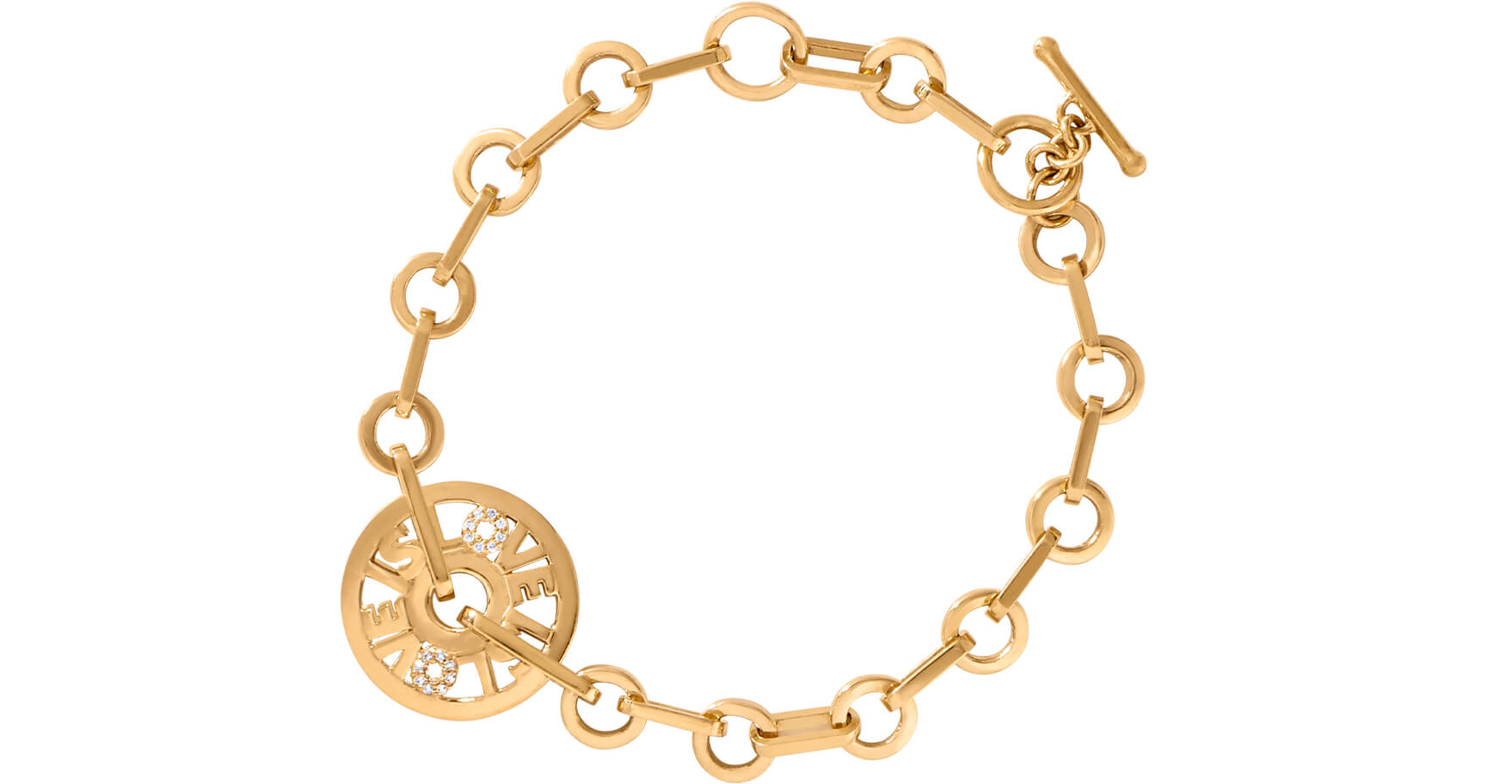 Finding the right jewelry for guys isn't always easy. So check out our selection for gents, including our Love is Love Bracelet in solid 22 karat gold with diamond studs. This is a bracelet that keeps it real for the man who doesn't mind wearing his heart on his sleeve.