We did. We dropped the silver and we aren't sorry about it. All jokes aside, though — we know we have some explaining to do. While Auvere is flexible young brand, we have already established ourselves as one of a handful of brands with a foundation grounded in high karat gold. Incorporating silver into the mix has been in our long term plans for some time now, and we want to share some of the thinking behind that move. To get the "insider" scoop about the launch of our new silver capsule collection, we interviewed our designer and co-founder, Gina Feldman Love.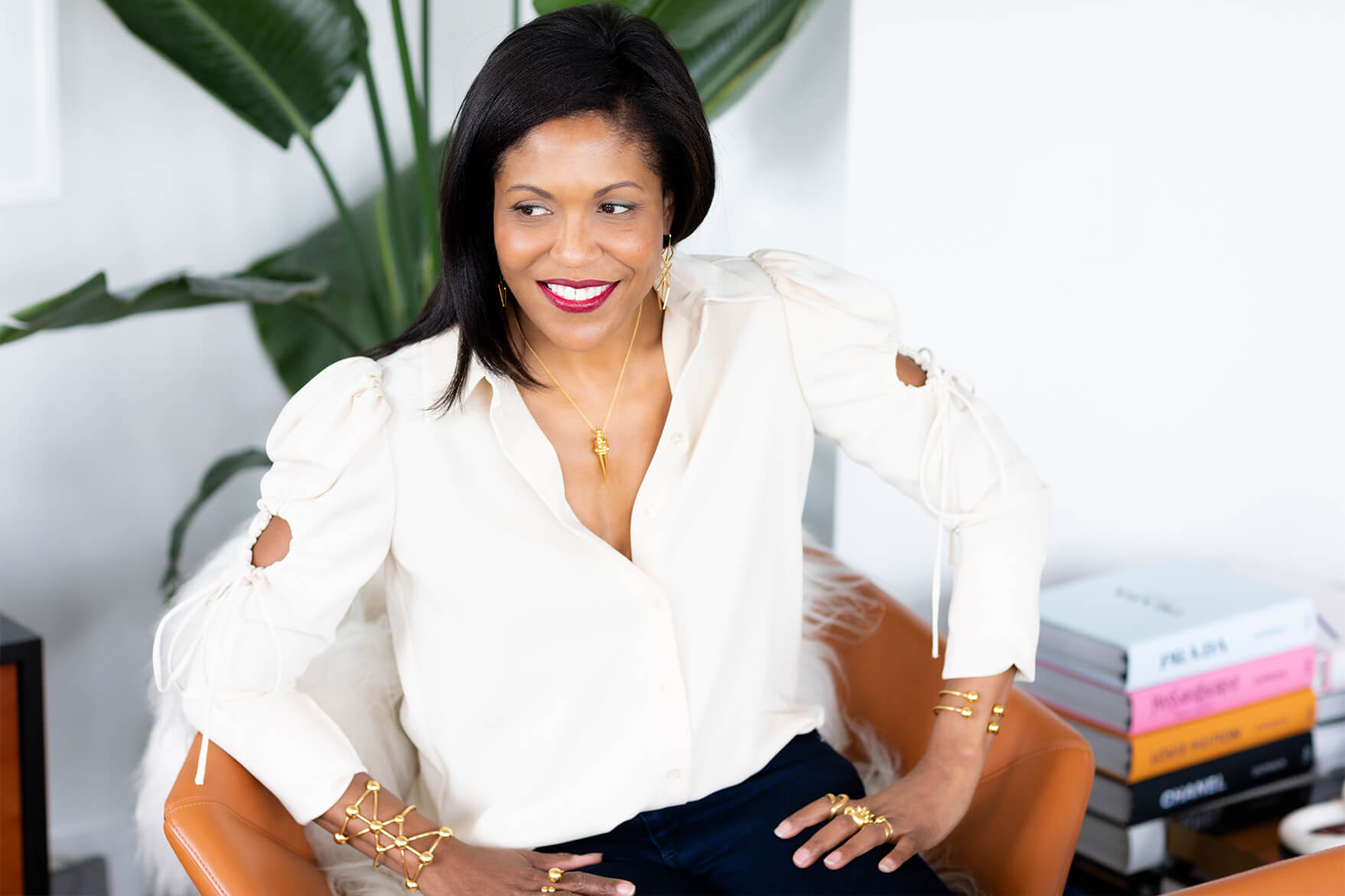 AUVERE: Although Auvere is only 5 years old, we are well established as a jewelry brand focused on high karat gold. When and why did you start thinking about incorporating silver?
GINA FELDMAN LOVE: We started talking about incorporating silver in 2019 — about two years after we launched Auvere. A couple of our team members who love our jewelry, but who are fans of silver, bemoaned the fact that our designs were only available in gold. At the same time, some of our customers were asking if we could remake some of our gold pieces in silver.
At that time, I was consumed with figuring out the best ways of working with high karat gold, which has challenges because of its weight and malleability — 24 karat gold in particular. So it was refreshing to think about the different possibilities afforded by another precious metal.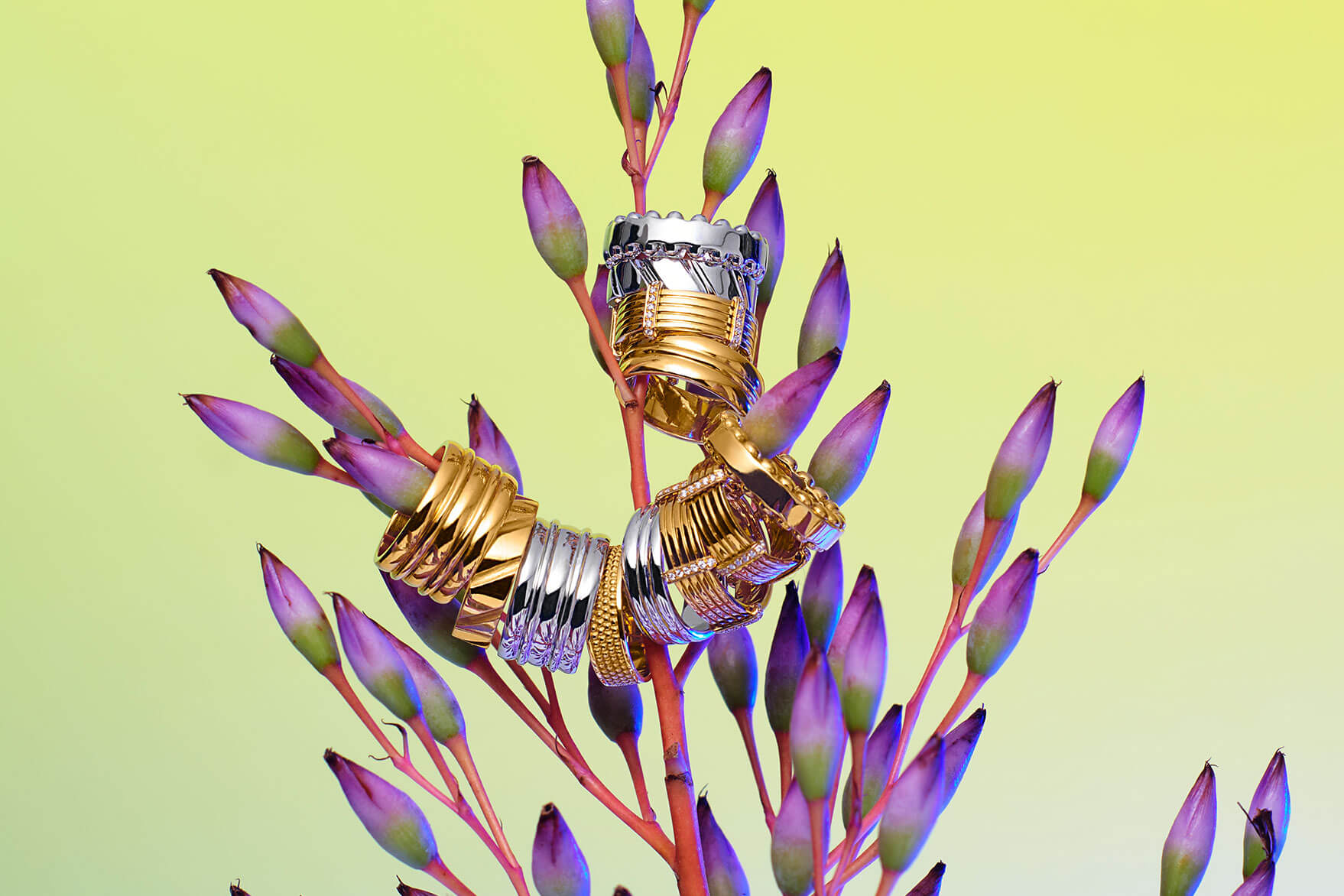 All silver talk was suspended during 2020 because of the pandemic, and later on, supply chain issues. We recommenced work on the silver capsule collection during the summer of 2021 with a proposed launch date of spring 2022. Of course, when you propose a date or timeframe in this business, it rarely happens exactly as planned. We launched our silver capsule collection in November 2022, just in time for the holidays!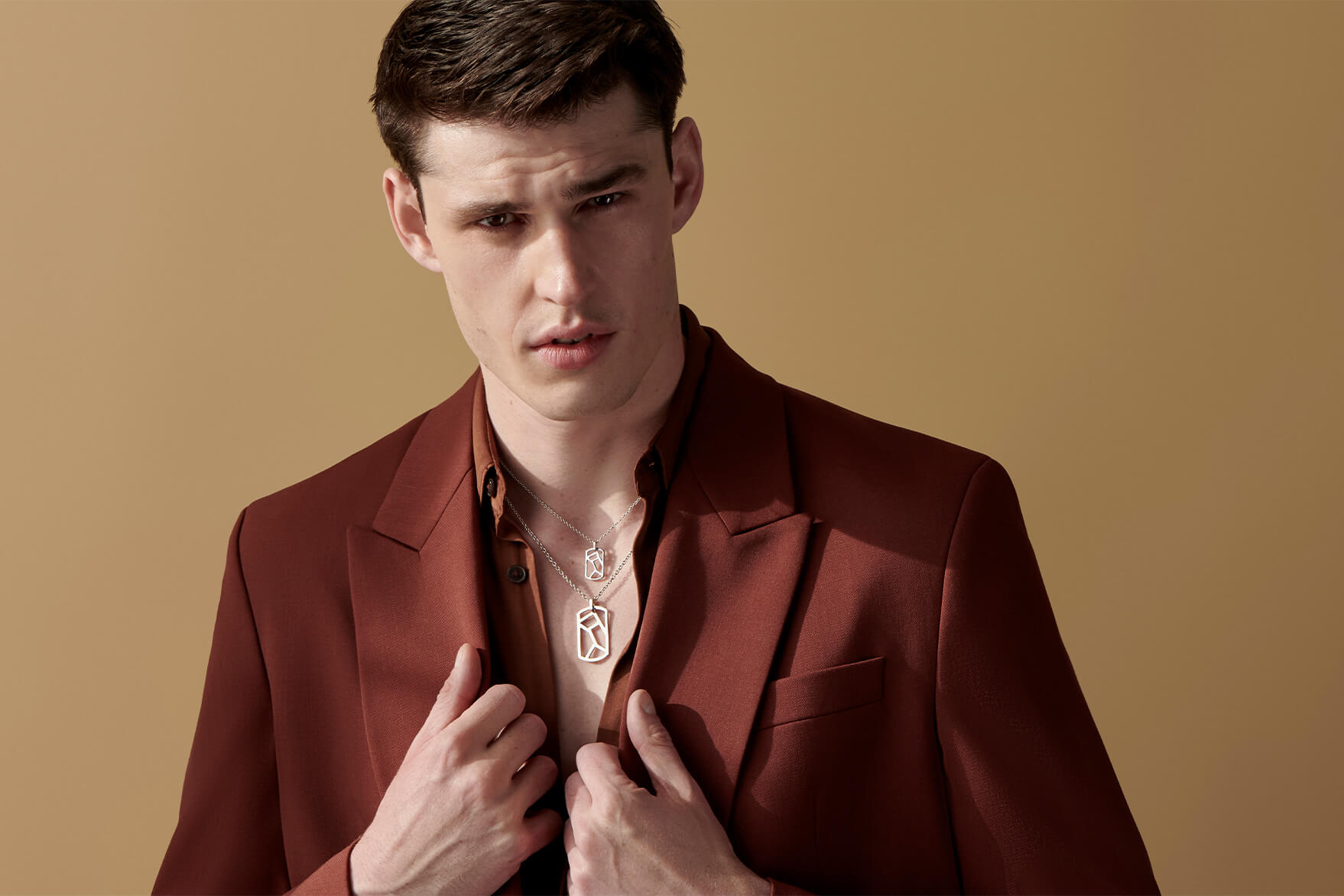 AU: Why would a gold brand offer a silver collection?
GFL: I think of Auvere as a jewelry brand with a focus on high karat gold as opposed to a "gold brand". We love jewelry first and foremost. While I have a preference for 22 and 24 karat gold jewelry, this brand isn't just about my preferences. People are as passionate about silver the way I am about gold, but that's not the only reason why Auvere decided to offer silver. Silver is a precious metal. Auvere is ultimately about offering beautiful pieces using the purest forms of precious metals possible. Sterling silver offers the opportunity to expand our offerings and customer reach while still staying true to our ethos. Importantly, silver is less expensive than gold. Therefore, it allows us to offer our designs at lower price points, which I think is wonderful because it allows more people to experience Auvere in a way that we are proud of.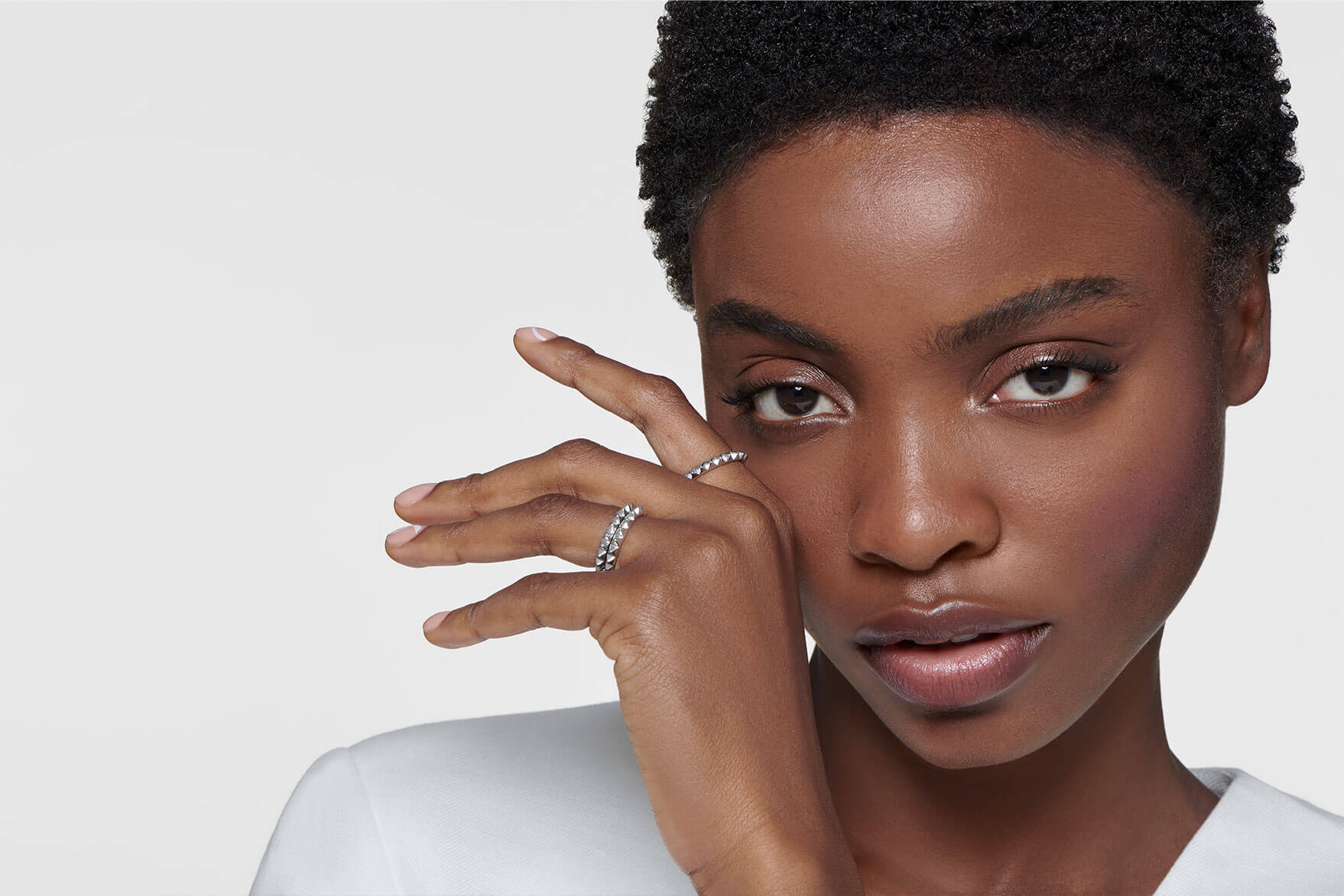 AU: What does silver have in common with gold? What makes silver different?
GFL: Silver is like gold in that they are both precious metals, which, in their purest form, are soft and malleable. While we do make jewelry from pure 24 karat gold, we do not use pure silver for our silver pieces. All of Auvere's silver jewelry is crafted from sterling silver. Sterling silver consists of 92.7% pure silver and 7.3% alloys, which include copper and zinc. Because alloys cause silver to tarnish, our silver jewelry is rhodium plated to minimize tarnishing. Unlike sterling silver jewelry, our 22 and 24 karat jewelry rarely tarnishes.
Silver is different in other ways. It's significantly lighter than gold, so big pieces of silver jewelry are not as heavy as the same piece in 22 or 24 karat gold. Depending on what you love about jewelry, that may be a good thing or a not so good thing. Many people love the weight of a piece of 24 karat gold jewelry, while others prefer a lighter touch for everyday wear. From a design perspective, the lightness and lower price of silver, especially when compared to gold, allows me to be more creative. I can go really big without suffering the consequences of heavy weight and high price.
The obvious way in which the metals differ is hue. Gold is warm, luxurious and subtle. It feels rich. Conversely, silver is bright, fresh, youthful and modern. Gold is my favorite metal because of those attributes, but I definitely appreciate the ultra-cool brashness of silver.
AU: The capsule collection recasts some of the gold pieces in silver. Is there a plan to create new pieces specific to silver that will not also be cast in gold?
GFL: Yes — that's true. I admit that we played it safe with this capsule collection. We knew that many of our existing pieces would translate well in silver so we decided to go that route first. This way, we can test the feedback we received — that many of our customers wanted an opportunity to purchase many of our existing designs in silver.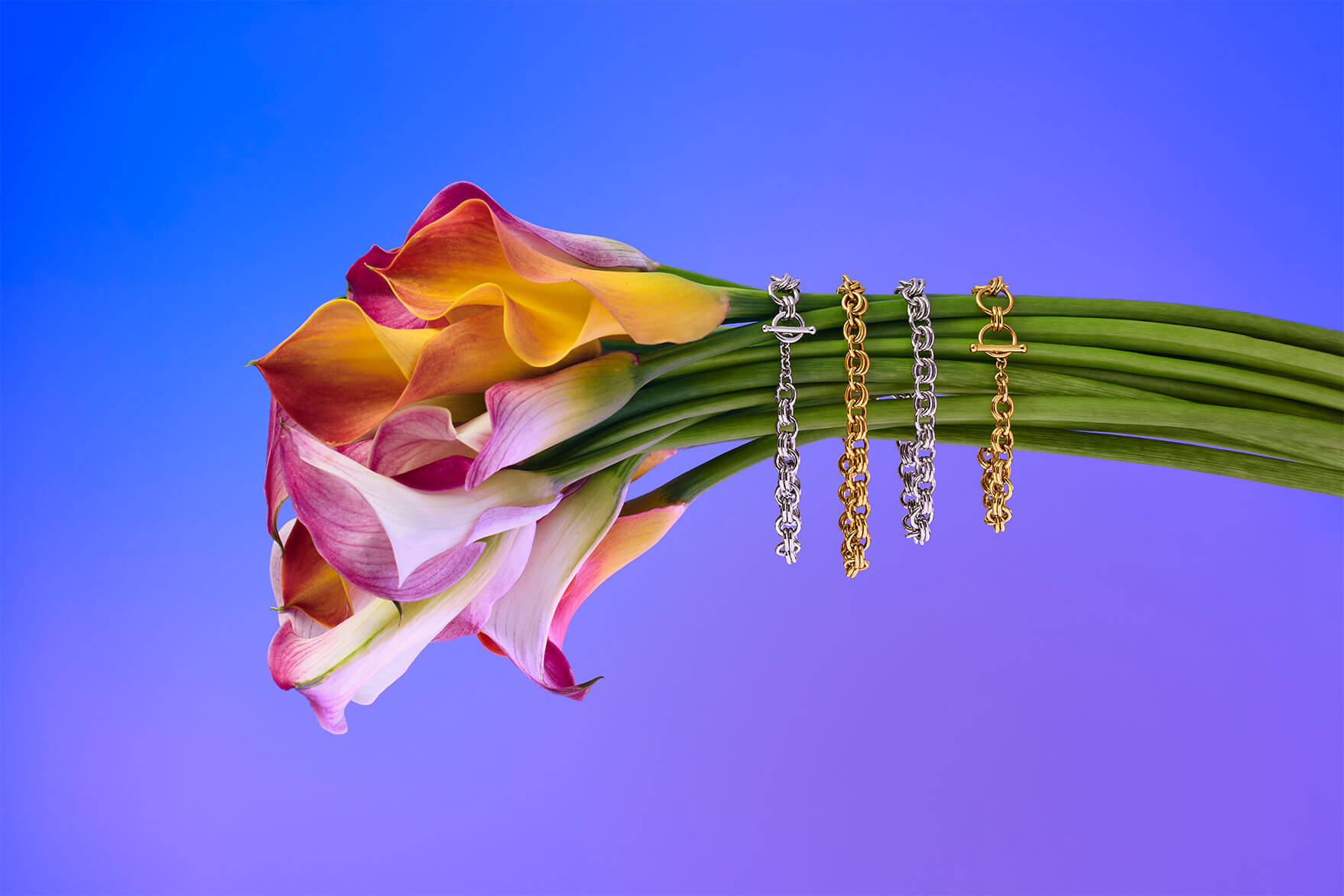 AU: Do you wear silver? If so, how do you style it?
GFL: Definitely. I've collected a lot of silver jewelry over the years. Another reason I wanted to launch silver is that I prefer wearing mostly Auvere jewelry but when the outfit called for silver, I had to wear other brands. While I am a fan of mixing gold and silver, there are times when an outfit calls for monochromatic silver accessories. In terms of styling, I like mixing gold and silver. I think it's an insouciant and funky way to approach jewelry.
AU: Do you plan to launch more silver pieces?
GFL: Absolutely. I've learned not to commit to hard dates, but let's say we will be launching more pieces in the spring and summer of 2023. Stay tuned!