Shipping & Returns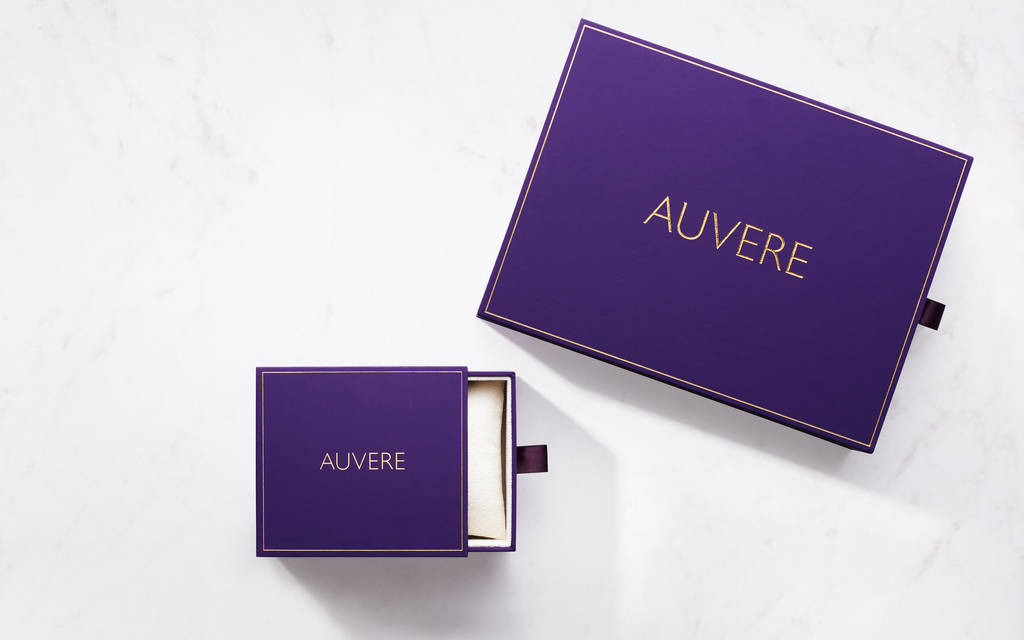 SHIPPING:
Orders for jewelry marked 'in stock' on Auvere.com will typically ship within 2 business days from the date of your order. Orders shipped within the United States are sent via 2 - day express shipping. Please note that Auvere ships to addresses within the USA only. Auvere does not ship internationally at this time. For international orders, please see shipping options at checkout.
Orders for jewelry marked 'Made-to- Order' are handmade following receipt of your order. Made-to- Order jewelry takes approximately 21 days to be made and to arrive at our facility for inspection; however, these pieces may take up to 45 days at peak times of demand. Our artisan jewelry makers handcraft each piece. Thus, each Made-to- Order item takes time and care to perfect.
Due to the relatively high price of our jewelry compared to most credit card purchases, our fraud prevention team may reach out to you or your bank in order to verify your purchase. If this happens, the shipment of your order may be delayed an additional 2 business days as a result of the verification process.
RETURNS:
If you are not absolutely satisfied with the quality of your Auvere purchase, we will make it right. You may return your order within 30 days from the date on which your order was placed for a replacement or full refund.
If your piece arrived damaged, we will gladly replace it. Do not hesitate to contact our Customer Support team via telephone or email if you need assistance with respect to placing or returning an order. You may also reply to your order confirmation email.